Women This Week: Attack on Maternity Ward in Kabul
Welcome to "Women Around the World: This Week," a series that highlights noteworthy news related to women and U.S. foreign policy. This week's post, covering May 7 to May 15, was compiled by Maleeha Coleburn and Rebecca Turkington.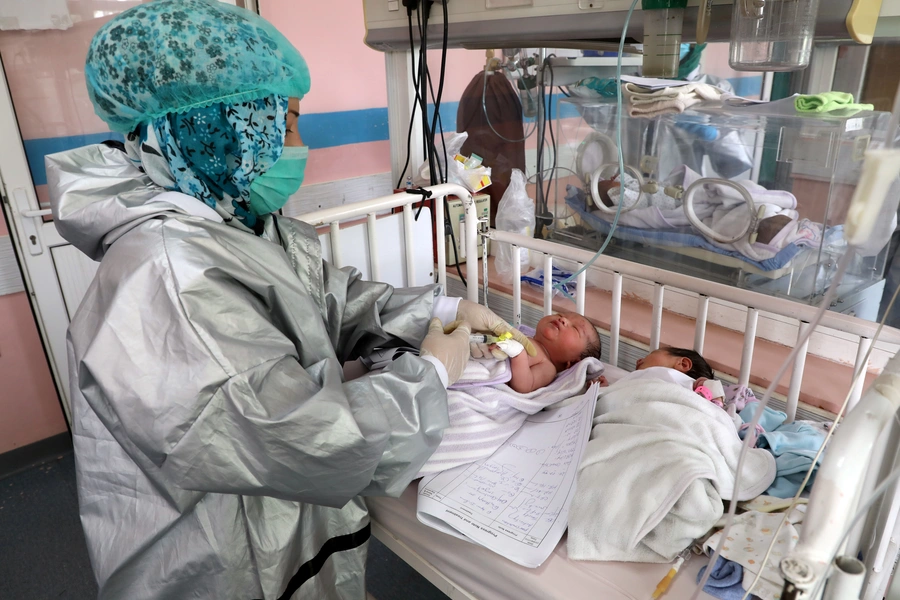 Maternity Ward Attacked in Kabul
A militant attack on a maternity ward in Kabul this week left 24 people dead and 16 injured. Mothers and nurses were targeted first, and among those killed were two newborn babies. The Taliban denied responsibility, and the United States has attributed the attack to the Islamic State. The heinous attack endangers the Afghan-Taliban peace talks with Afghanistan ordering the renewal of offensive operations against the Taliban and other groups. The renewed conflict could threaten the progress Afghan women have made towards inclusion in negotiations; in April the Afghan government announced a negotiating team that included 5 women of 21 members.
Women Protest Italy's All-Male Scientific Advisory Team
Women represent 56 percent of Italy's doctors, and more than three-quarters of its nurses. Three of researchers who first isolated the coronavirus DNA sequence in Italy were women. Yet the technical scientific committee appointed to advise the government's COVID-19 response did not include a single woman. The all-male 20-person panel drew ire from researchers and scientists who launched a petition that has been signed by thousands, and prompted a social media campaign, Dateci Voce, or "Give Us Voice." The United Kingdom's equivalent body, the Scientific Advisory Group for Emergencies, has 30 percent women members, and the United States' White House Coronavirus Task Force is only 10 percent women.
Saudi Women's Rights Activists' Trials Postponed
This week marks two years since the arrest of Saudi women's rights activist Loujain al-Hathloul. A string of detentions in the spring and summer of 2018 targeted women who spoke out about the driving ban, guardianship laws, and other restrictions on women's legal equality. Four others of the thirteen high-profile activists remain in prison alongside al-Hathloul, and their trials have been postponed indefinitely due to COVID-19. Their families say the women have been tortured, and human rights groups say the defendants were not informed of the charges against them prior to trial, and their observers have been barred from the courtroom.