Women This Week: Call to Declare Taliban a "Gender Apartheid" Regime
Welcome to "Women Around the World: This Week," a series that highlights noteworthy news related to women and U.S. foreign policy. This week's post covers September 10 to September 16.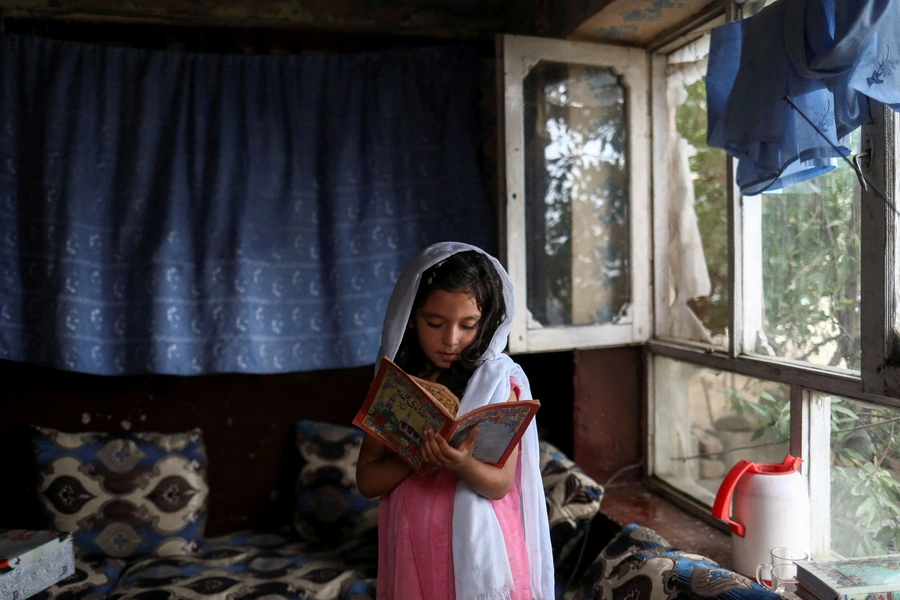 Naheed Farid Speaks Out Against Taliban Repression of Women and Girls
Naheed Farid, a former member of the Afghan parliament, implored the world to label the Taliban a "gender apartheid" regime in response to the Taliban's ongoing and extreme rollback of women's rights. Farid pointed to stories of Afghan women who are choosing to take their own lives rather than live under the Taliban. She also stated that while she isn't the first person to use the "gender apartheid" term, she believes that "the inaction of the international community and decision-makers at large makes it important for all of us to repeat this." Since the Taliban recaptured power over a year ago, girls have been banned from secondary education, forcing hundreds of thousands out of school, women have been forced to completely cover up outside the home, and severe restrictions have been imposed on work and travel.
National Abortion Ban Bill Proposed by Senator Graham
Senator Lindsey Graham introduced legislation this week that would create a federal abortion ban in the United States after 15 weeks of pregnancy. This is a reversal of Sen. Graham's previous position that "states should decide the issue of abortion." If enacted, the bill would allow states with even more restrictive policies to prohibit abortion earlier than 15 weeks, and impose the new 15-week limitation nationwide, restricting states where abortion is currently more widely available. The legislation does include exceptions for rape, incest, and to save the life of the mother. Senator Graham promised that Congress will vote on the bill if the Republicans win control in the midterm elections.
Mary Peltola Makes History as First Alaskan Native in Congress
On Tuesday, Mary Peltola, a Democrat, became the first Alaskan Native sworn into Congress and the first woman to hold an Alaskan House seat. Peltola, a former Alaskan state representative, is Yup'ik and beat former Governor Sarah Palin and Republican Nick Begich III in a special election for a term that ends on January 3, 2023. Peltola will face another election on November 8 for the full two-year term. In her first floor speech, Peltola said, "It is the honor of my life to represent Alaska, a place my elders and ancestors have called home for thousands of years."
Caroline Kapp is a research associate working with the Women and Foreign Policy program at the Council on Foreign Relations.