Women This Week: First Female Chief of Naval Operations
Welcome to "Women Around the World: This Week," a series that highlights noteworthy news related to women and U.S. foreign policy. This week's post covers July 22 to July 28.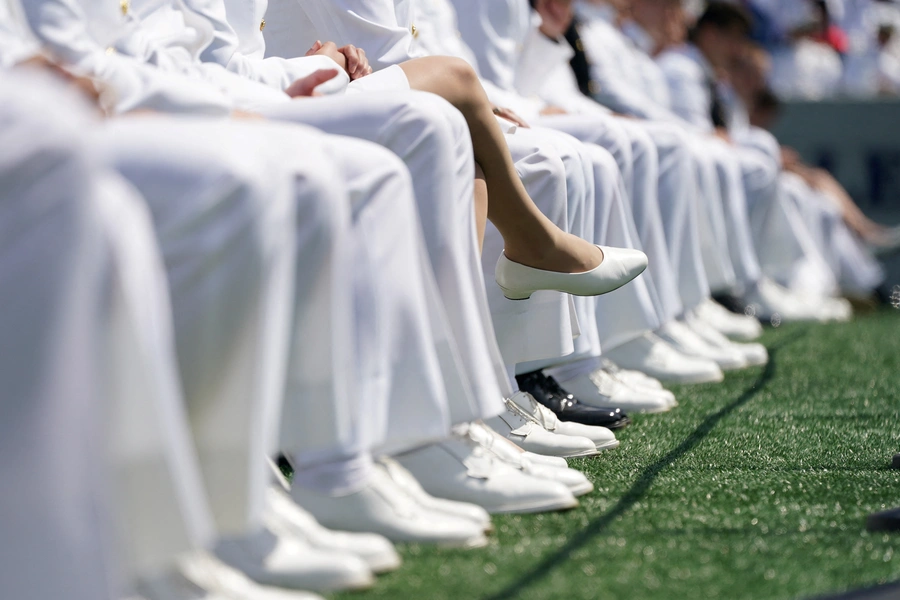 Biden's Military Nomination Makes History 
In a historic first, President Joe Biden has nominated Admiral Lisa Franchetti as the first female chief of U.S. naval operations. If confirmed, Franchetti will also become the first female member of the joint chiefs of staff. At the beginning of her career, women were only allowed to serve on auxiliary ships that handled cargo, fuel, ammunition, or repairs. After these restrictions were dropped, Franchetti was ultimately promoted to a four star admiral after serving on multiple destroyers, commanding aircraft carrier strike groups, and serving as director for strategy, plans, and policy on the Joint Staff. She is currently the vice chief of naval operations and is awaiting confirmation by the Senate. However, all Department of Defense nominations are currently being blocked by Senator Tommy Tuberville (R-AL) over his objections to a Pentagon policy that allows service members to travel out of state for abortions when there are restrictions in place at their home base. In a statement by the White House, Franchetti's "extensive operational and policy experience" were cited as reasons why Biden nominated her. 
Women Hold Protest Against Taliban  
In a rare act of defiance, Afghan women took to the streets to protest the government's decision to shut down female beauty salons, the most recent in a string of oppressive and extreme measures aimed at erasing women from public life. Security forces responded to the crowd of fifty women using fire hoses, stun guns, and shots in the air to break up the protest. The event took place in the capital city of Kabul, where dozens of beauticians and makeup artists joined together to march to the U.N. mission in Afghanistan. "We are here for justice," said a protester who identified herself as Farzana. "We want work, food, and freedom." While no injuries or arrests were reported, protesters stated that two or three women were put in cars and taken. The Taliban has yet to comment. The Ministry for Vice and Virtue, which announced the beauty salon ban in early July, has now placed a new ban on all goods and instruments used for the "promotion of music and corruption" and has said that such goods will be destroyed. 
Mass Protests over Women's Assault in India  
Thousands of protesters, mostly women, held a sit-in in the state of Manipur on Saturday to demand the immediate arrest of those involved in an assault on at least two women who were paraded naked and groped by a mob of men. The attack took place in early May but only recently went viral after a graphic video was posted online and shared broadly on social media. It triggered an uprising in the region, where tensions have been high due to an ethnic conflict between the primarily Hindu, Meitei majority government and the mainly Christian, Kuki-Zo tribes. While there is a video of the attackers, only one 32-year-old Meitei man has been named as a suspect. "Justice no longer exists for us," says one activist. The crowd also called for the firing of Biren Singh, the top elected official in the region who has been complicit in 130 deaths since the conflict began. Prime Minister Narendra Modi broke his nearly two months of silence over the clashes in Manipur, saying, "My heart is full of pain and anger, what has happened to the daughters of Manipur can never be forgiven."