Women This Week: French Athletes Prohibited from Playing in Hijab for 2024 Olympic Games
Welcome to "Women Around the World: This Week," a series that highlights noteworthy news related to women and U.S. foreign policy. This week's post covers September 23 to September 29.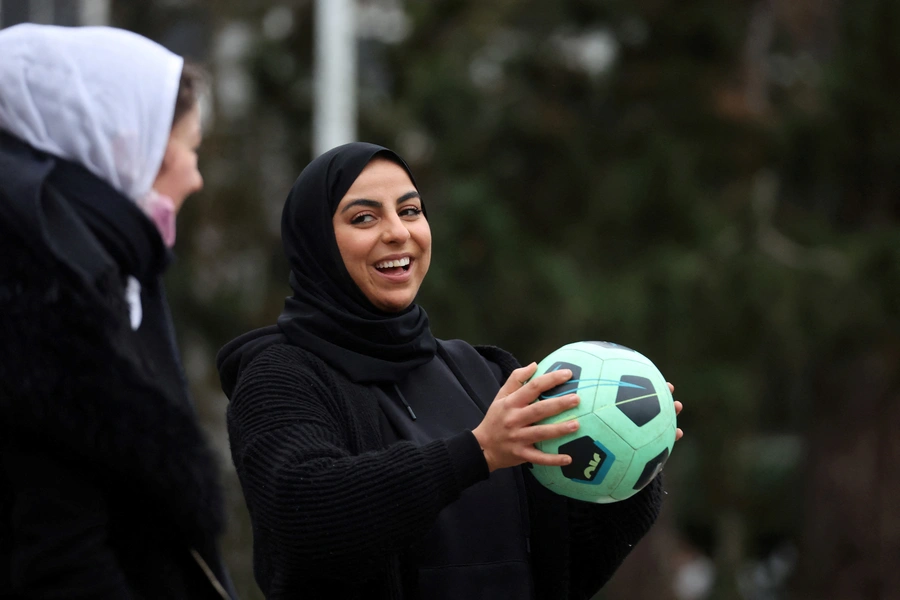 UN Criticizes Headscarf Ban for French Athletes 
France is being criticized for its decision to ban French athletes from wearing a hijab during the upcoming 2024 Olympic games in Paris. "No one should impose on a woman what she needs to wear or not wear," said United Nations Rights Office spokeswoman Marta Hurtado. France's minister for sport, Amélie Oudéa-Castéra, defended the ban by highlighting the government's commitment to secularism and "the prohibition of any type of proselytizing and the absolute neutrality of the public service." France has intensified efforts to enforce its vision of a secular society despite criticism from much of civil society and the UN human rights committee. This past June, a top administrative court upheld legislation that banned women footballers from wearing a head covering while playing. More recently, France announced a ban on the abaya in state schools, which led to dozens of girls being sent home.  
American Women Turn to Mexico for Abortion Access  
American women from southern states are increasingly turning to Mexico for surgical abortions and relying on the delivery of medication abortion drugs from across the border. Before Roe v. Wade was overturned, Mexican activists established an underground system to send abortion pills north and help women travel south for the procedure. Currently, over twenty states in the United States have outright bans or restrictions on abortion access. Consequently, there has been a rise in women from states including Texas, Louisiana, and Arizona seeking an abortion elsewhere. Abortion was previously limited in Mexico, but Mexico's Supreme Court recently decriminalized the act, making it legally accessible in federal institutions. "Before, the women from Sonora would go to the United States to access abortions in clinics," said Andrea Sanchez, an abortion-rights activist, referring to the Mexican state that borders Arizona. "And now the women from the United States come to Mexico." 
Teenage Girl Given Lengthy Jail Term in Saudi Arabia for Social Media Activism 
The Saudi Specialized Criminal Court has sentenced a teenage girl to eighteen years in prison for her activity on social media supporting political prisoners. ALQST for Human Rights, a rights group based in Saudi Arabia, announced that the girl was only seventeen at the time of her arrest last year. This recent case is the latest example of how severely free speech is being suppressed in Saudi Arabia. In 2017, the government adopted a counterterrorism law that broadened the definition of terrorism, expanded sentences, and transferred authority to policing bodies who report directly to King Salman bin Abdulaziz Al Saud. His son and de facto ruler of the kingdom, Crown Prince Mohammed bin Salman, has amplified cyber activism punishments since taking power. Civilians are now being sentenced to decades, and even the death penalty, for tweeting or commenting on social media content.