Women This Week: Israelis and Palestinians Pay Tribute to Women Wage Peace Cofounder
Welcome to "Women Around the World: This Week," a series that highlights noteworthy news related to women and U.S. foreign policy. This week's post covers November 11 to November 17.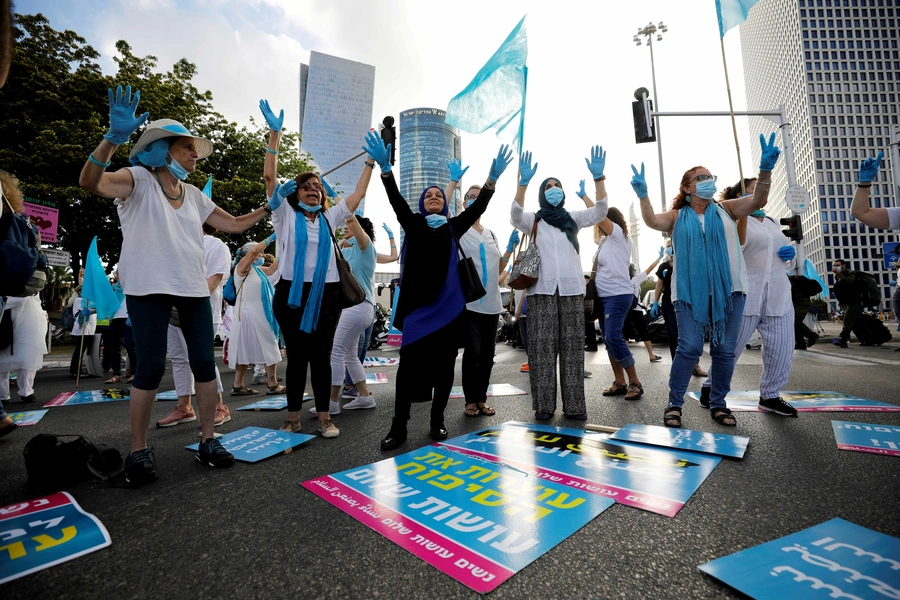 Peace Advocate Among Those Killed During Hamas Attack 
Vivian Silver, 74, a prominent Canadian-Israeli peace advocate, was confirmed killed this week as a result of the October 7 terrorist attack in Israel. She was originally thought to have been taken hostage by Hamas. However, Silver's death was declared after her remains were found in her home community of Kibbutz Be'eri. After the war in Gaza in 2014, Silver co-founded Women Wage Peace, which opposes the occupation and promotes peacebuilding for women from all communities. She also helped found and direct the Arab-Jewish Center for Empowerment, Equality, and Cooperation, which organized community projects in Israel, the Gaza Strip, and the West Bank. To honor his mother's work, one of Silver's sons, Yonatan Zeigen has been calling for a ceasefire. "She would be passionately advocating for peace right now," Shifra Bronznick, a prominent Jewish social justice activist said, referring to Israel's war against Hamas. "She never gave up on bridge-building. She never gave up on making change. She never gave up on people… She always focused on people, children, what motivated them, what meant something to them." 
WHO Offers Payment to Congolese Victims of Sexual Abuse 
Internal documents released this week reveal that the World Health Organization (WHO) paid $250 to sexual abuse victims in the Democratic Republic of Congo. During the Ebola crisis, hundreds of local women accused aid workers from the WHO and other organizations of demanding sex in exchange for jobs. The WHO has now compensated 104 women who were victims during the crisis. However, to receive the payment—an amount less than a single day's expenses for some UN officials working in the Congolese capital—the women had to complete training courses so that the payments could circumvent the UN's policies on not paying reparations. A dozen women have declined this offer, and about a third of the known victims are not located. "It's not unheard of for the United Nations to give people seed money so they can boost their livelihoods, but to mesh that with compensation for a sexual assault, or a crime that results in the birth of a baby, is unthinkable," said Paula Donovan, who co-directs the Code Blue campaign to eliminate what it calls impunity for sexual misconduct in the United Nations. 
Scotland to Implement Feminist Foreign Policy 
In a historic move, Scotland became the first part of the United Kingdom to adopt a feminist approach to foreign policy. Saskia Brechenmacher of the Carnegie Endowment of International Peace describes it as a policy that "would center human security over state and national security, and focus on dismantling the global economic and political structures that reproduce gender inequality as well as other forms of exclusion, discrimination, and injustice." In 2014, Sweden was the first country to implement a 'feminist foreign policy.' Since that time, many other countries have followed suit, including Canada, Chile, France, Germany, Libya, Luxembourg, Mexico, Netherlands, and Spain. Scottish International Development Minister Christina McKelvie made the announcement at a forum on women's leadership in Iceland on Monday. "We want a feminist policy that questions colonialism, that's actively anti-racist, that targets patriarchy and in some ways the capitalist, imperialist, male-dominated power structures," McKelvie told Euronews. The country has not yet decided how much money will be allocated toward the policy's implementation.