Women This Week: Saudi Arabia to Sponsor the 2023 Women's World Cup
Welcome to "Women Around the World: This Week," a series that highlights noteworthy news related to women and U.S. foreign policy. This week's post covers January 28 to February 3.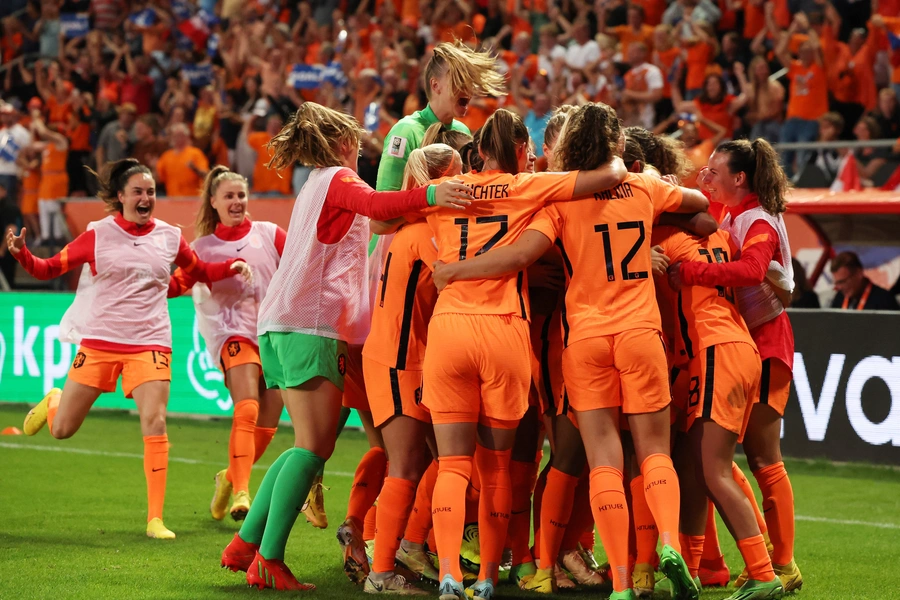 Controversy Over FIFA Deal with Saudi Tourism Authority
The Saudi Arabia Tourism Authority reached a deal with FIFA to sponsor the 2023 Women's World Cup, which is slated to be held later this year in Australia and New Zealand. Local organizers were not consulted prior to the decision and have requested clarification. Saudi Arabia has a long history of oppressing women's rights, and until 2018 women were banned from attending soccer games in the kingdom. "It would be quite the irony for Saudi's tourism body to sponsor the largest celebration of women's sport in the world when you consider that, as a woman in Saudi Arabia, you can't even have a job without the permission of your male guardian," said Nikita White, an Amnesty International Australia campaigner. Human rights activists are calling this a "textbook case of sportswashing." The Men's World Cup, held in Qatar at the end of last year, was rife with reports of human rights violations.
U.S. Imposes New Visa Restrictions on Taliban Members
The United States announced new visa restrictions on individuals involved in the repression of women and girls in Afghanistan. U.S. Secretary of State Antony Blinken released a statement on Wednesday outlining the new restrictions, which target current and former Taliban members, non-state security group members, and others involved in preventing women and girls from attending school and participating in public life. The statement did not include the names of the individuals affected. "The Taliban cannot expect the respect and support of the international community until they respect the human rights and fundamental freedoms of all Afghans, including women and girls," Blinken said.
New Push for Equal Rights Amendment
Members of the United States House and Senate have introduced a joint resolution in Congress to ratify the Equal Rights Amendment (ERA). The amendment—first introduced in 1923—would prohibit discrimination on the basis of sex. Advocates argue that ratifying the ERA is particularly important in light of the Supreme Court's recent decision to overturn Roe v. Wade. A favorable vote by three-fourths of the State legislatures is required to pass a constitutional amendment. The ERA has now reached that threshold, with thirty-eight states voting in favor. However, this threshold wasn't reached until 2020, long past the original deadline set by Congress of June 30, 1982. The new resolution, introduced by Congresswoman Ayanna Pressley in the House and Senators Ben Cardin and Lisa Murkowski in the Senate, would extend the earlier deadline for State ratification.