Women This Week: Sexual Assault Increasing Among Displaced Women in the Congo
Welcome to "Women Around the World: This Week," a series that highlights noteworthy news related to women and U.S. foreign policy. This week's post covers October 21 to October 27.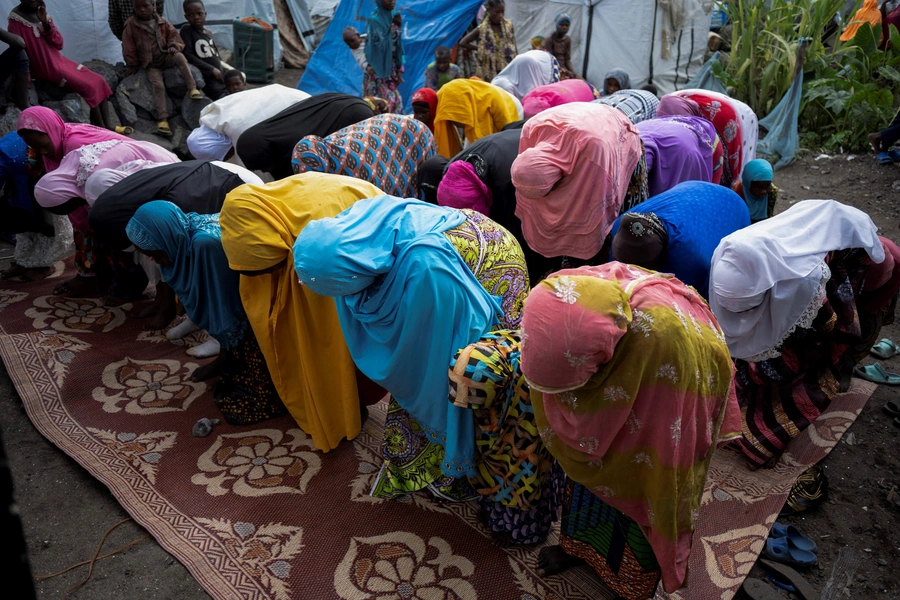 Conflict in Eastern Congo Exacerbating Rates of Sexual Violence 
Intensifying conflict in the Democratic Republic of Congo is leading to a dramatic rise in sexual assault cases against displaced women. Hundreds of thousands of women and girls have been forced from their homes over the past year in eastern Congo, making up nearly 60 percent of those who have arrived at displacement sites near the city of Goma. In September, Médecins Sans Frontières, or Doctors Without Borders (MSF), reported treating 1,500 female victims of sexual violence in three displacement camps outside Goma in July, more than double the number in May. Shelters provide little protection from intruders, and many women fall victim to perpetrators when they are forced to venture out of camps to collect firewood and other resources "They know that they will go and find these assaults outside the camp. But they have no option," said Rebecca Kihiu, MSF's regional sexual violence activity manager.  
Iran Sentences Female Journalists  
The Tehran Revolutionary Court issued prison sentences for two female journalists who covered Mahsa Amini's death last year. Niloofar Hamedi and Elaheh Mohammadi were held in pre-trial detention for over a year before being sentenced to a minimum of seven and six years in prison, respectively, for collaborating with the "hostile US government." They were each given an additional five years for "conspiracy to commit crimes against the security of the country" and another year for "propaganda activities against the Islamic Republic of Iran." Hamedi and Mohammedi have twenty days to file an appeal, and, if their verdicts are upheld, they will be required to serve the minimum sentence. "The convictions of Niloofar Hamedi and Elaheh Mohammadi are a travesty and serve as a stark testament to the erosion of freedom of speech and the desperate attempts of the Iranian government to criminalize journalism," said Sherif Mansour, the Middle East and North Africa program coordinator for the Committee to Protect Journalists. 
Bayelsa Women Stage Peace Walk for Nonviolent Elections 
Led by the Bayelsa Women Arise Organization, hundreds of women and youth in Nigeria staged a peace walk to condemn election violence and call for zero violence during upcoming governorship elections on November 11. The protestors gathered in Yenagoa, the state capital, to urge President Bola Tinubu and the security agencies to continue consolidating the government's efforts for peaceful elections. Community and civil society leaders also called for justice for victims of previous election-related violence. Participants held banners with messages such as, 'Peaceful Elections for Bayelsa,' 'Justice for Victims,' and 'Stop Election Violence.' The leader of the women, Faith Aminikpo said, "We have seen the suffering and pain caused by election-related violence, and we refuse to accept this as the norm." For the first time in recent history, the state recorded no election-related deaths in the last general election.  
Texas Country Criminalizes Travel for Abortion 
In the latest effort to restrict abortion access, Lubbock County, Texas, has joined a number of other counties by voting to enact a ban on helping pregnant women travel to get an abortion. The west Texas county borders New Mexico—where abortion is legal. In order to help prevent travel to New Mexico for an abortion, county commissioners voted three to zero to make it illegal to transport a pregnant person through the county, or pay for their travel, with the purpose of seeking an abortion. Private citizens will now be able to file suit against those in violation of the ban. This mirrors the legal framework that Texas used to restrict abortion before the Dobbs v. Jackson Women's Health Organization decision, which allowed civilians to be held accountable through lawsuits filed by private citizens for providing or aiding with an abortion. "We don't see this as a travel ban," said Mark Lee Dickson, an anti-abortion activist. "We see this as a prohibition on abortion trafficking."