Women This Week: United Nations' Spotlight on Ongoing Protests in Iran
Welcome to "Women Around the World: This Week," a series that highlights noteworthy news related to women and U.S. foreign policy. This week's post covers October 29 to November 4.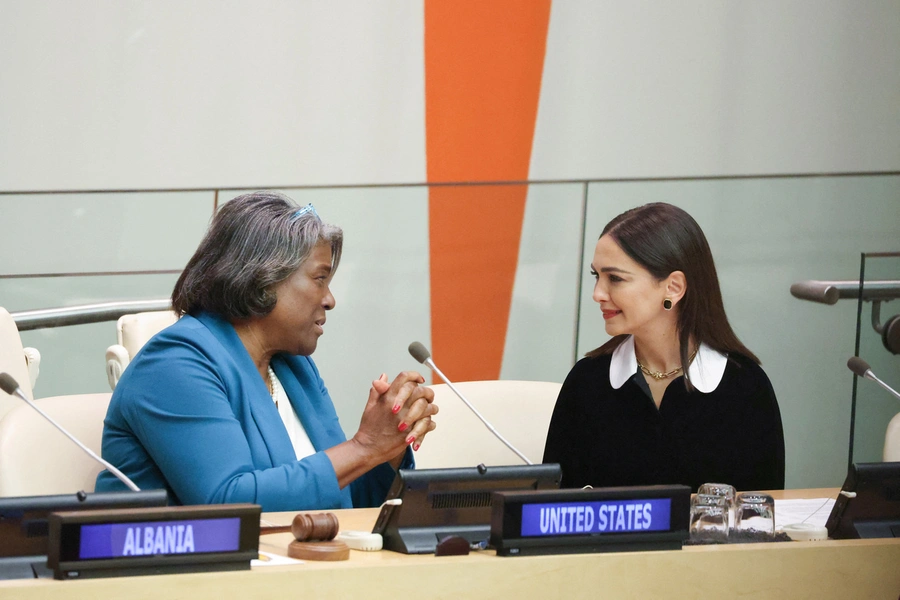 U.S. Effort to Expel Iran From UN Commission on the Status of Women
Vice President Kamala Harris announced that the U.S. will work with partners to attempt to remove Iran from the United Nations Commission on the Status of Women (CSW), the forty-five-member "principal global intergovernmental body dedicated to the promotion of gender equality and the empowerment of women." This move comes in the wake of the Islamic Republic's unrelenting crackdown on the protests in Iran, which continued to escalate this week. "The United States believes that no nation that systematically abuses the rights of women and girls should play a role in any international or United Nations body charged with protecting these very same rights," said Harris.
Women Local Officials More Likely to be Threatened and Harassed
This week, the Anti-Defamation League and Princeton University's Bridging Divides Initiative launched a data collection initiative aimed at tracking incidents of threats and harassment against local election, education, and health officials across the United States. The initial data shows that female officials are 3.4 times more likely to be targeted than men. The initiative will continue to track incidents with the goal of helping to inform "evidence-based solutions to protect civic spaces."
Chief of UN Human Rights Worried About "Pushback" Against Women's Rights
At his first press conference on Wednesday, the recently-appointed UN High Commissioner for Human Rights, Volker Türk, voiced concerns about the rising "pushback" against women's rights around the world. Pointing to the violent crackdown on protestors in Iran, Türk talked more broadly about "the rise in misogyny and misogynistic attitudes," and efforts to weaken the rights of women and girls. Türk, who officially entered the role on October 17, is an Austrian lawyer with extensive experience working on issues affecting refugees and other stateless persons. During his remarks, Türk also expressed concern over rising autocratic tendencies and "the repression, and the silencing of dissent."
Caroline Kapp is a research associate working with the Women and Foreign Policy program at the Council on Foreign Relations.