Women This Week: Female Representation Regresses in China
Welcome to "Women Around the World: This Week," a series that highlights noteworthy news related to women and U.S. foreign policy. This week's post covers October 22 to October 28.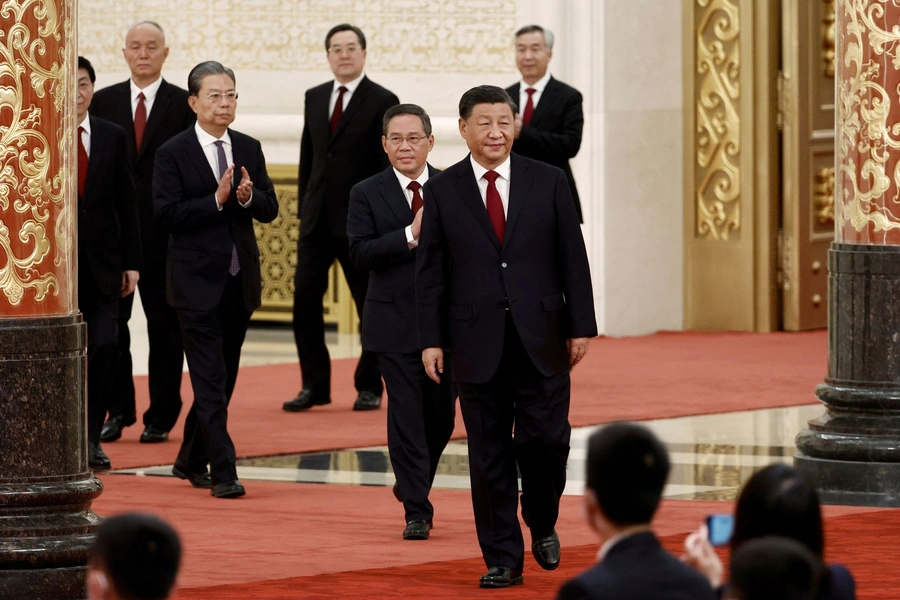 Women Left Out of Xi Jinping's Politburo
In a reversal for gender equality, China's Communist Party will have no women on its Politburo—the party's twenty-four-member executive leadership body—for the first time in 25 years. The composition of the Politburo was revealed at the Communist Party congress during which President Xi Jinping received a third term in power. Only six women have ever been full members of the Politburo; three were wives of the party's revolutionary founders. No women have ever sat on the seven-member Poltiburo Standing Committee, the innermost sanctum of executive power. Eleven women were elected to the broader Communist Party Central Committee, making up 5.4 percent of full committee members.
Women Make History in New Zealand's Parliament
New Zealand has a majority female parliament for the first time in its history. On Tuesday, Soraya Peke-Mason was sworn into office, replacing Speaker Trevor Mallard, resulting in sixty female parliamentarians and fifty-nine men. New Zealand is now one of only six countries in the world with a national legislature made up of over 50 percent women. The other five are Cuba, Mexico, Nicaragua, Rwanda, and the United Arab Emirates. Prime Minister Jacinda Ardern called the achievement "significant and heartening." Across the globe, only 26 percent of national parliamentarians are women. At the current rate, the world will not reach gender parity in national legislative bodies before 2063, according to the Pew Research Center.
Iran Protests Show No Sign of Slowing
Thousands gathered at the grave of Mahsa Amini—the twenty-two year old whose death in morality police custody sparked massive protests across Iran—to mark forty days since her death. Witnesses and rights groups reported that security forces opened fire and unleashed tear gas on the crowds. "You cannot imagine how tough it is to go to streets knowing that they are ready to shoot. But we are not afraid," a young woman involved in protests told the BBC. In response to the unrelenting crackdown on protestors, the United States and Germany announced additional sanctions against the Islamic Regime this week. "There can be no 'business as usual' in bilateral relations with a state that treats its own citizens with such contempt for human rights," said German Foreign Minister Annalena Baerbock.