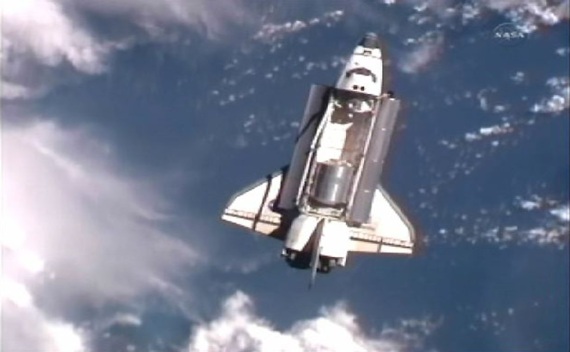 - Craig Whitlock, "U.S. Drone Base in Ethiopia is Operational," The Washington Post, October 27, 2011.
"The Air Force has been secretly flying armed Reaper drones on counterterrorism missions from a remote civilian airport in southern Ethi­o­pia as part of a rapidly expanding U.S.-led proxy war against an al-Qaeda affiliate in East Africa, U.S. military officials said."

"The Air Force has invested millions of dollars to upgrade an airfield in Arba Minch, Ethi­o­pia… The Reapers began flying missions earlier this year over neighboring Somalia, where the United States and its allies in the region have been targeting al-Shabab, a militant Islamist group connected to al-Qaeda."

(3PA: Apparently, the Arba Minch drone airfield is different from the airfield in Eastern Ethiopia where JSOC AC-130s flew out of in 2007: http://nyti.ms/t93PKi.)
- Tony Capaccio and Jeff Bliss, "Chinese Military Suspected in Hacker Attacks on U.S. Satellites," Bloomberg, October 27, 2011.
"Computer hackers, possibly from the Chinese military, interfered with two U.S. government satellites four times in 2007 and 2008 through a ground station in Norway, according to a congressional commission."

"'Such interference poses numerous potential threats, particularly if achieved against satellites with more sensitive functions,'" according to the draft."

"A Landsat-7 earth observation satellite system experienced 12 or more minutes of interference in October 2007 and July 2008, according to the report."
- U.S. Government Accountability Office, "International Military Education and Training: Agencies Should Emphasize Human Rights Training and Improve Evaluations," October 2011.
"We reviewed training plans for the 29 IMET participant nations ranked as 'not free' by an independent nongovernmental organization called Freedom House, and found that only 8 of those plans cited human rights as a program objective." (13)
- Congressional Budget Office, "Trends in the Distribution of Household Income Between 1979 and 2007," October 2011.
"For the 1 percent of the population with the highest income, average real after-tax household income grew by 275 percent between 1979 and 2007. For the 20 percent of the population with the lowest income, average real after-tax household income was about 18 percent higher in 2007 than it had been in 1979." (11)
- U.S. Government Accountability Office, "Preventing Sexual Harassment: DOD Needs Greater Leadership Commitment and an Oversight Framework," September 21, 2011.
"Estimates from DOD's survey found that the majority of servicemembers who felt they were harassed sexually chose not to formally report the incident. Similarly, GAO's survey found that 82 of 583 servicemembers indicated that they had been harassed sexually during the preceding 12 months; of these, only 4 indicated that they had reported the incident formally." (2)
- Risa A. Brooks, "Muslim 'Homegrown' Terrorism in the United States," MIT Press Journals, September 19, 2011.
"Muslim homegrown terrorism does not at present appear to constitute a serious threat to their welfare. Nor is there a significant analytical or evidentiary basis for anticipating that it will become one in the near future. It does not appear that Muslim Americans are increasingly motivated or capable of engaging in terrorist attacks against their fellow citizens and residents." (4)

(3PA: Since September 11, there have been eighty-two domestic terror cases; thirty-two plots; ten with operational plans and targets; and six of those were FBI sting operations: http://bit.ly/o6dp0j.)