You Might Have Missed: Drones, Threat Inflation, and Corruption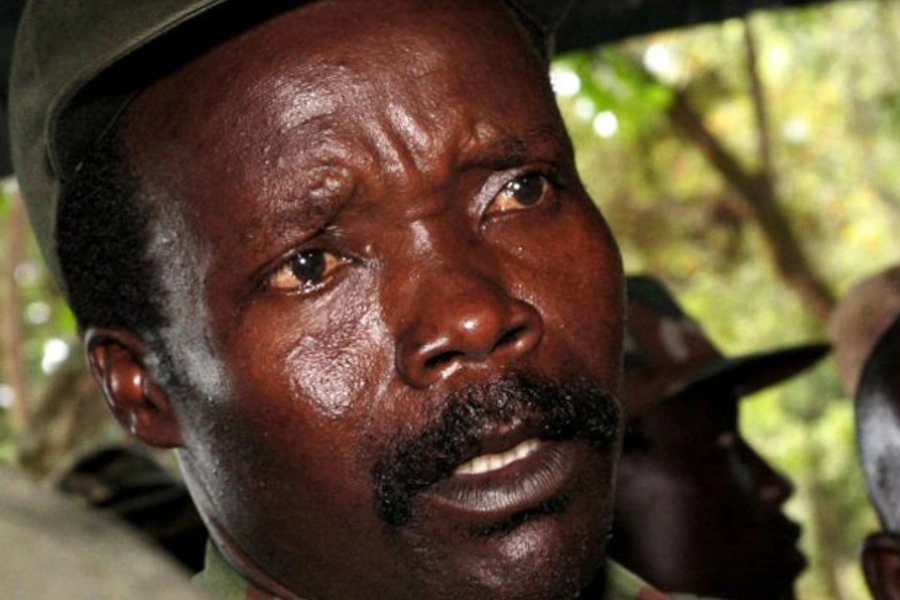 The CIA is seeking authority to expand its covert drone campaign in Yemen by launching strikes against terrorism suspects even when it does not know the identities of those who could be killed, U.S. officials said.
Securing permission to use these "signature strikes" would allow the agency to hit targets based solely on intelligence indicating patterns of suspicious behavior, such as imagery showing militants gathering at known al-Qaeda compounds or unloading explosives.
Some U.S. officials have voiced concern that such incidents could become more frequent if the CIA is given the authority to use signature strikes.
"How discriminating can they be?" asked a senior U.S. official familiar with the proposal. Al-Qaeda's affiliate in Yemen "is joined at the hip" with a local insurgency whose main goal is to oust the country's government, the official said. "I think there is the potential that we would be perceived as taking sides in a civil war."
(3PA: According to a poll of 1,015 adult Americans last week, more Americans think that Iran is a "very serious" or "moderately serious" threat today (81 percent) than of the Soviet Union in 1985 (76 percent).  In 1985, the Soviet Union had 39,000 nuclear weapons, which included perhaps 10,000 warheads that could have reached the United States via missile, submarine, or long-range bomber. Iran has neither nuclear weapons nor the means of delivery to the United States.)
Precision air strikes remain an option, but without ground forces we forfeit the ability to detain terrorists and extract intelligence. And as the moral legitimacy of remote strikes comes under greater attack from the international community, sole reliance on them will erode support for our strategic objectives.
The Centre for Global Energy Studies (CGES), a London-based think-tank, estimates that Iran will earn $56bn selling its crude this year—its third-highest earnings ever—even after factoring in the loss of roughly a third of its export volume due to sanctions.
We also reported on the cost factors related to deploying manned aircraft and unmanned aerial systems. DOD officials did not report any use of unmanned aerial systems for border security missions because these systems were deployed abroad. DOD officials, however, did provide us with cost factors for the Predator and Reaper unmanned aerial systems. Specifically, in fiscal year 2011, the DOD Comptroller reported that a Predator and a Reaper cost $859 and $1,456 per flight hour, respectively.
With regard to manned aircraft, DOD provided cost factors for a Blackhawk helicopter and a C-12 aircraft…For example, in fiscal year 2011, DOD reported that a Blackhawk helicopter and a C-12 aircraft cost $5,897 and $1,370 per flight hour, respectively.
According to Human Rights Watch, Uganda's military has committed numerous abuses in its quest for Kony in the north of the country, including killings, routine beatings, rapes, and prolonged and arbitrary detention of civilians. Olara Otunnu, a former U.N. undersecretary general, has publicly described the Ugandan army's role as tantamount to genocide.
But the U.S. presence has brought one change here, community leaders say: The Ugandans appear to be showing more restraint.
For FY2011, incidences of sexual assault increased by 1 percent in 2011, and by 16 percent over the past five years. (p. 56)
The number of sexual assaults reported to DoD authorities in FY11 does not necessarily reflect the number of sexual assaults that may have occurred in that FY. Civilian research indicates victims only report a small fraction of sexual assaults to law enforcement. For example, of the 1.1 million U.S. civilian women estimated to have experienced nonconsensual vaginal, oral or anal penetration in 2005, only about 173,800 (16%) ever reported the matter to police. For the estimated 673,000 U.S. civilian college-aged women who experienced nonconsensual vaginal, oral, or anal penetration, only about 77,395 (11.5%) reported it to the police. (It should be noted that the definition of sexual assault used in this research is narrower than the DoD definition of sexual assault.)
This reporting behavior is mirrored in the U.S. Armed Forces. As noted in the FY10 Annual Report on Sexual Assault in the Military, the Department estimates that 2,617 (14%) of the 19,000 Service members who are estimated to have experienced one of the various offenses captured in the DoD definition of sexual assault reported the matter to a DoD official in FY10. (p. 28)
One Defense Department initiative will elevate the level of investigation for the most serious sexual assault allegations. Local unit commanders will be required to report allegations of rape, forcible sodomy and sexual assault, as well as attempts of those offenses, to a special court-martial convening authority, usually a colonel or Navy captain.
That change will ensure that sexual assault cases receive high-level attention and that cases remain in the chain of command, Panetta said.
The initiatives also include:
Establishing with congressional approval a "special victims' unit" within each service composed of specially trained experts in evidence collection, interviewing and working with victims;

Requiring that sexual assault policies be explained to all service members within 14 days of their entry into active duty;

Allowing National Guard and Reserve personnel who have been sexually assaulted to remain on active duty status to obtain the treatment and support afforded to active-duty members;

Requiring a record of the outcome of disciplinary and administrative proceedings related to sexual assault and retaining the records centrally;

Requiring commanders to conduct annual organizational climate assessments to measure whether they are meeting the department's goal of a culture of professionalism and zero tolerance of sexual assault;

Enhancing training programs for sexual assault prevention, including training for new military commanders in handling sexual assault matters; and

Mandating wider public dissemination of available sexual assault resources, such as DOD's "Safe Helpline," a 24/7 helpline via Web, phone or text message operated by the nonprofit Rape, Abuse, and Incest National Network.
QUESTION: Mark, there are four major demands [made by the Pakistan Parliament]. One, are you ready to apologize? They're asking for the 24 Pakistani soldiers who were killed. Two, stop all the drone and other attacks. And three, that Pakistani should be treated just like you treat India. And fourth, finally, that Pakistan should be a given a nuclear – civil nuclear just like to India.
MR. TONER: Goyal, those are a nice try to get me to negotiate and talk about that ongoing relationship from the podium, but let's let us sit down with our senior officials, sit down with Pakistan's senior officials, and discuss it.
QUESTION: No, this is what --
MR. TONER: Sure, Goyal.
QUESTION: Sorry. This is what I am saying that this is what has been going on in the media in Pakistan every day and in discussions among those politicians and all that. That's --
MR. TONER: No, I think we're aware of some of the concerns that the parliamentary review raised. And they're – frankly, some of them are not new to us, so we're going to engage.
QUESTION: You said that you'd talk about the breadth of the whole thing, correct? That would be every subject that you're willing to talk about with them?
MR. TONER: I don't know if we would talk about every subject under the sun. We'd talk about --
QUESTION: No, no. Every subject that they raised, you're willing to talk about, including --
MR. TONER: Well, we're going to talk to them about our civilian cooperation as well as our counterterrorism cooperation, security cooperation --
QUESTION: So you're willing to talk with them about the drone strikes?
MR. TONER: You know I can't talk about any intelligence matters.
QUESTION: You can't talk about it with us. Can you talk about it with them?
MR. TONER: Well, again, we have very robust counterterrorism cooperation with Pakistan.
QUESTION: Well, I mean, is this something – they put this on the table. Are you – is this something that's on the table for the U.S.?
MR. TONER: I'll just say that we're going to talk about aspects – all aspects of our relationship moving forward.
QUESTION: You're going to talk about all aspects of what they raised?
MR. TONER: Including counterterrorism cooperation, but you know --
QUESTION: Does that include – is that your understanding? Does that include drone strikes?
MR. TONER: I cannot address that point.
QUESTION: But wait – forget about the word – the two words "drone" and "strike." You are willing – the U.S. is going to talk to them about everything that's in this review?
MR. TONER: I think we're willing to address their concerns moving forward and find a middle ground.
QUESTION: Well, without naming them, are there some issues that you're not willing to talk about?
MR. TONER: Again, let's let these conversations move forward until – and I'm not going to – we're not going to take anything off the table or put anything on the table.