You Might Have Missed: Nuclear Materials, Economic Sanctions, and Afghanistan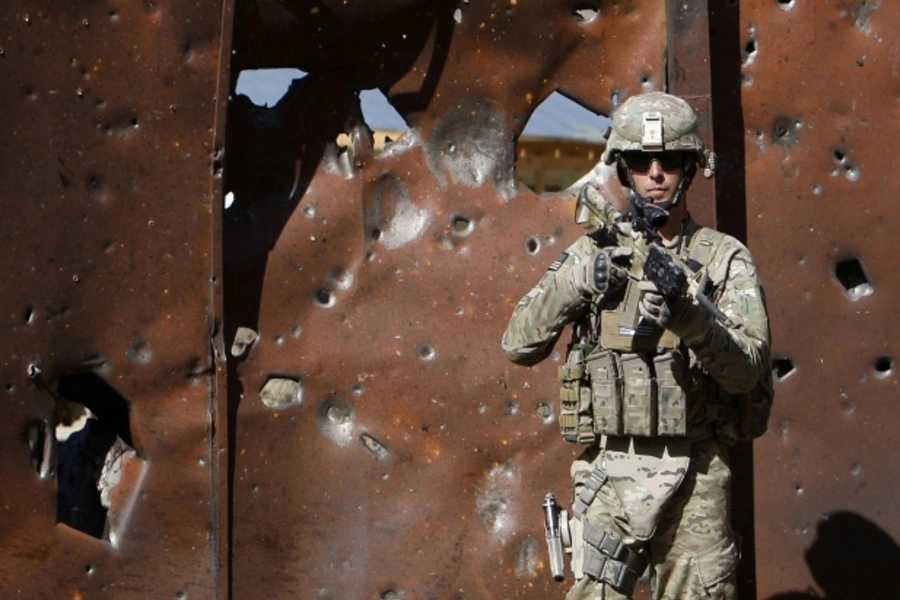 - Nuclear Materials Security Index (PDF), Nuclear Threat Intiative, January 2012.
The Nuclear Threat Initiative (NTI) Nuclear Materials Security Index includes findings for each of 176 countries, including thirty-two with at least one kilogram of weapons-usable nuclear materials and 144 with less than one kilogram of or no weapons-usable nuclear materials.
- Ken Dilanian and David S. Cloud, "U.S. intelligence report on Afghanistan sees stalemate," Los Angeles Times, January 11, 2012.
The U.S. intelligence community says in a secret new assessment that the war in Afghanistan is mired in stalemate, and warns that security gains from an increase in American troops have been undercut by pervasive corruption, incompetent governance and Taliban fighters operating from neighboring Pakistan, according to U.S. officials.
In a section looking at future scenarios, the NIE also asserts that the Afghan government in Kabul may not be able to survive as the U.S. steadily pulls out its troops and reduces military and civilian assistance.
(3PA: Released in December 2010, the previous NIE on Afghanistan reportedly strikes a similar tone to the 2012 NIE. According to anonymous U.S. officials, the 2010 NIE made the case that large areas of Afghanistan were at risk of falling to the Taliban.)
- Tony Capaccio, "Navy Using Northrop Grumman High-Altitude Drone to Monitor Persian Gulf," Bloomberg, January 11, 2012.
The U.S. Navy is using its first high-altitude drone, part of a potential $11 billion program, to monitor Iranian military activity and vessel transit in and around the Strait of Hormuz, according to service officials.
The unmanned aerial vehicle built by Northrop Grumman is providing broad coverage of the strategic waterway from 60,000 feet, Chief of Naval Operations Admiral Jonathan Greenert said yesterday in an interview.
The drone operation, a 24-hour mission every three days, complements the 12-hour sorties flown by manned P-3 aircraft, with the potential to alert the P-3 to focus on specific targets, according to the officials. The drone been used in the region since 2009.
- World Military Expenditures and Arms Transfers 2005, U.S. Department of State, January 10, 2012.
In constant-2005-dollar real-exchange-rate terms, world military expenditures appear to have risen about 30% from 1995 to 2005, reaching nearly $1.2 trillion in 2005.  The increase accelerated during the second half of the decade, from less than 6% between 1995 and 2000 to almost 24% between 2000 and 2005.  This acceleration appears due chiefly to rising military expenditures by the United States after the September 2001 attacks on New York and Washington, including expenditures for military operations in Afghanistan and Iraq.
(3PA: This is the first WMEAT report released since February 2003, which covered 1989-2000. There was no reason given for the delay of nearly nine years.)
- Critical Infrastructure Protection: Cybersecurity Guidance Is Available, but More Can Be Done to Promote Its Use (PDF), U.S. Government Accountability Office, December 2011.
A wide variety of cybersecurity guidance is available from national and international organizations for entities within the seven critical infrastructure sectors GAO reviewed—banking and finance; communications; energy; healthcare and public health; information technology; nuclear reactors, material, and waste; and water… Given the plethora of guidance available, individual entities within the sectors may be challenged in identifying the guidance that is most applicable and effective in improving their security posture. Improved knowledge of the guidance that is available could help both federal and private sector decision makers better coordinate their efforts to protect critical cyber-reliant assets.
- Economic Sanctions Reconsidered,3rd Edition, Peterson Institute for International Economics, May 2008.
(3PA: This book examines 170 cases of economic sanctions from the end of World War I to 2006. Out of eighty cases where economic sanctions were imposed with the goal of regime change or democratization, they succeeded 31 percent of the time.)
- Barry R. Posen, "Why We Can Live With a Nuclear Iran," Washington Post, February 27, 2006.
- Bob Woodward and Walter Pincus, "CIA Reportedly Got 'License to Kill' Terrorists," Washington Post, October 5, 1988.
President Reagan signed intelligence authorizations in 1984 and 1985 for aggressive covert operations against terrorists, saying that any actions taken under the orders would be "deemed" lawful if conducted in "good faith," according to informed sources.
One source familiar with the details of the findings said the language was specifically designed to "circumvent the assassination ban," the latest version of which was signed Dec. 4, 1981, by Reagan. Officials at the CIA, including the late Director William J. Casey, wanted such language to protect U.S. field officers and foreign strike operations contemplated by the intelligence findings, sources said.
(3PA: In September 1987, Ronald Reagan said: "Never would I sign anything that would authorize an assassination. I never have, and I never will." As this article demonstrates, Reagan had signed two presidential findings that, in fact, did just that.)