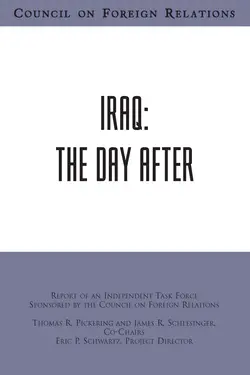 Iraq: The Day After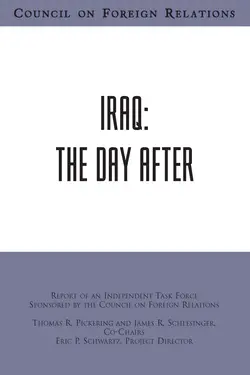 Task Force Report

Analysis and policy prescriptions of major foreign policy issues facing the United States, developed through private deliberations among a diverse and distinguished group of experts.
Written before the U.S. invasion of Iraq, this report accurately predicted that winning the peace in Iraq would be a far greater challenge than winning the war. The report says that this challenge falls largely on President Bush, who must make clear to the world that the United States is prepared to stay the course for the multibillion-dollar, multiyear commitment of U.S. troops, civilian personnel, and other resources that will be needed to achieve a lasting peace.
"None of the other U.S. objectives in rebuilding Iraq would be realized in the absence of public security," the report stresses. Therefore, the report recommends, the U.S. military should deploy forces to prevent acts of reprisal and other lawlessness and to provide humanitarian aid. Especially in the early phases, the stability and public security mission could require between 75,000 and 200,000 or more troops, the report notes. The administration should sustain this public-security mission throughout the transition by actively recruiting international civilian police and constabulary forces to assist U.S. forces and train Iraqis.
The Task Force report explores the options of reconstruction and governance in a post-Saddam transition and describes the nature and magnitude of the postconflict requirements. It offers some thirty recommendations relating to humanitarian assistance, public security, transitional administration, the rule of law, and accountability, oil, reconstruction, and regional security.