The 2019 World Day Against Trafficking in Persons
Human trafficking is more than a gross violation of human rights—it is also a security challenge. On World Day Against Trafficking in Persons, Jamille Bigio explores the security implications of human trafficking.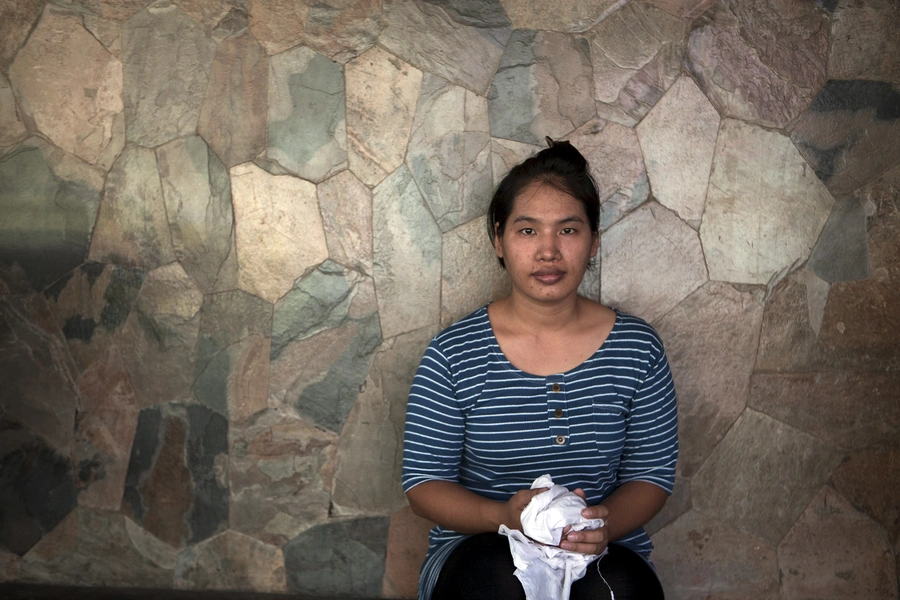 Alexandra Bro and Rebecca Hughes, research associates of the Women and Foreign Policy program, contributed to the development of this blog post.
The scale of human trafficking is staggering, affecting people in almost every country in the world. The United Nations detected over twenty-five thousand victims of human trafficking in 2016 alone, while countless more cases go unreported. Globally, an estimated 40.3 million people are entrapped in modern slavery—from women forced into prostitution or domestic servitude, girls forced to marry older men, children forced to support armed groups, or men forced to work in construction or agriculture. Whether through deception, threats, or violence, roughly one in every 192 people alive today find themselves in exploitative situations that they cannot leave.
But trafficking is more than a gross violation of human rights—it is also a security challenge. Trafficking fuels armed conflict and bankrolls operations for transnational crime syndicates and violent extremist organizations, producing an estimated $150 billion annually in illegal profits. Armed groups use trafficking to boost recruitment, generate revenue, expand military capabilities, and support operations, while some violent extremist groups—including the Islamic State group and Boko Haram—use human trafficking not only for forced labor and profit but also as a strategic tool to subjugate civilians. State-sponsored trafficking enables abusive regimes to circumvent sanctions: the North Korean government, for example, has forced nearly one hundred thousand laborers to work abroad, generating more than $500 million annually and limiting the effects of economic sanctions.
Furthermore, as conflict disrupts social, legal, and political systems, it creates an environment in which trafficking flourishes. When institutions break down and fail to protect citizens, it becomes easier for traffickers to recruit vulnerable populations and operate with even greater impunity than during peacetime. With growing economic desperation and limited social services, populations may resort to illicit activities as a survival strategy—thereby increasing their vulnerabilities to exploitation even further.
Traffickers also target forcibly displaced populations. Displacement is at higher levels today than ever before—an estimated 40 percent of all newly internally displaced people are precipitated by conflict and violence—and human traffickers increasingly use migration routes to deceive people into fraudulent travel arrangements and job opportunities. Rohingya living in refugee camps in Bangladesh—including children—have been forced into labor for little or no pay as domestic helpers, shop hands, rickshaw pullers, and fishermen. In recent years, both armed and extremist groups have seized on the increased flow of vulnerable African migrants and refugees passing through Libya en route to Italy. Armed groups have used migrants and refugees for debt bondage, forced labor, and sexual exploitation, while the Islamic State taxed smugglers in exchange for passage and sold abducted women as sex slaves to attract and rewards its fighters in Libya.
Refugee women and girls are at particular risk of sex trafficking and forced marriage. For instance, some Central American women and girls fleeing gang violence and poverty have been forced into prostitution by their smugglers in Guatemala and Mexico. In 2016, Lebanese authorities reported on a sex trafficking ring where Syrian women and girls were being exploited; some were recruited from Syria with false work promises.
There are growing efforts to prevent human trafficking around the world: 117 countries have agreed to a comprehensive legal framework to prevent and outlaw human trafficking; the Sustainable Development Goals commit to eliminate modern slavery and human trafficking by 2030; and the Financial Action Task Force—established by a group of thirty-two countries— works to disrupt financial flows from human trafficking. The U.S. government's long-standing bipartisan commitment is underpinned by the groundbreaking Trafficking Victims Protection Act of 2000 and the U.S. Department of State's annual trafficking-in-persons reports. Yet, despite the criminal and security concerns posed by human trafficking, few efforts to address trafficking leverage broader conflict prevention, security, and counterterrorism initiatives. When security efforts fail to account for the prospect of trafficking of vulnerable populations, it risks creating a situation in which traffickers can thrive, thereby threatening global stability and bolstering malicious actors.
Together with Rachel Vogelstein, I will publish a new report this fall on the security implications of human trafficking and outline steps for how the U.S. government should strengthen its efforts to prevent trafficking and improve security, from disrupting and dismantling the criminal networks and terrorist groups that exploit conflict-related human trafficking, to prioritizing the prevention, prosecution, and protection from human trafficking in conflict contexts. Ignoring the spread of human trafficking undermines efforts to advance a more peaceful and secure world.
For further reading, please see CFR's "Modern Slavery" InfoGuide and the CFR roundtable discussion on Human Trafficking, Conflict, and Security with James Cockayne, director of the Center for Policy Research at United Nations University, and Sarah E. Mendelson, distinguished service professor of public policy and head of Carnegie Mellon University's Heinz College in Washington, DC, and former U.S. representative to the Economic and Social Council at the United Nations.