An $80 Million Yacht, a $50 Million Apartment, and Nigeria's Former Oil Minister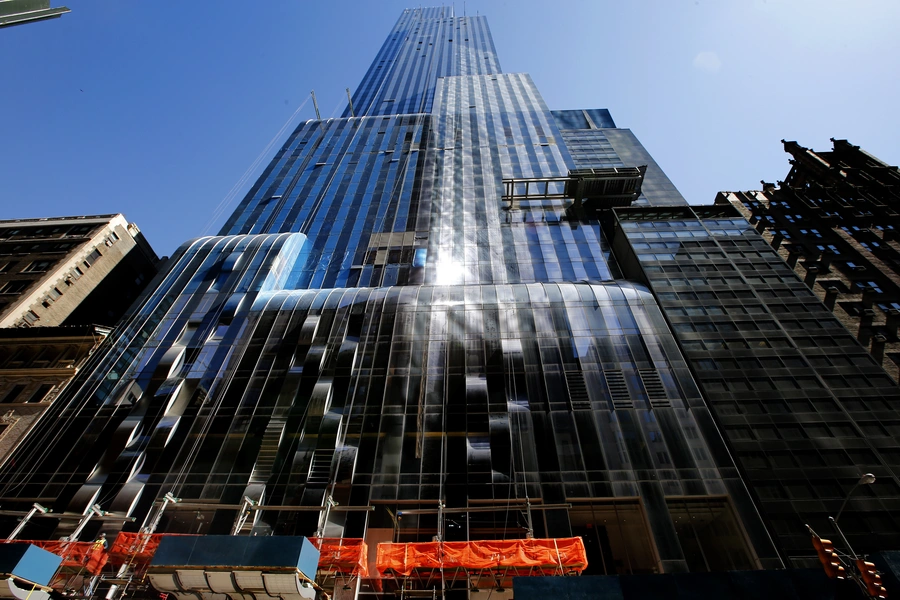 Laundering money by purchasing real estate in foreign countries is an old song. The wealthiest parts of London and New York are filled with expensive houses and apartments, respectively, that are apparently unoccupied by their foreign owners most of the time. Mayfair and Belgravia in London and midtown Manhattan are especially popular. In Manhattan, One57, located at 157 West 57th Street, is one of the most notorious of the supertalls, apartment houses more than one thousand feet high. It includes the most expensive apartment ever sold in New York, at a price of $100.5 million in 2014. New York law makes it easy for purchasers of expensive real estate to be anonymous, making properties in the city attractive to foreigners living in unstable countries who wish to protect or launder their assets.
Kolawole Akanni Aluko, a former executive director of Atlantic Energy, was the owner of a 6,240-square foot apartment on the 79th floor of One57 that he reportedly purchased for just over $50 million. The formal owner, apparently, was a shell company that he controlled. As collateral for a mortgage, Aluko used his $80 million yacht, which he reportedly rented to rapper Jay-Z and singer Beyoncé at a rate of $900,000 per week. Subsequently, he defaulted on a mortgage of $35.3 million to a Luxembourg bank. In foreclosure, the apartment was sold at auction in 2017 for $36 million, a decline of 29 percent in the purchase price.
Aluko and others are under investigation in Nigeria, the United Kingdom, and the United States for, among other things, bribing the Nigerian oil minister at the time, Diezani Alison-Madueke, for lucrative government contracts. Alison-Madueke is also under investigation. Aluko has reportedly disappeared on his yacht and is thought to be somewhere in the Caribbean. For its part, the U.S. Department of Justice has filed a civil complaint seeking the forfeiture and recovery of $144 million in assets related to the alleged bribery of Alison-Madueke by Aluko and others.
Oil and gas are the property of the Nigerian state. They are exploited through joint ventures and agreements between the state and oil companies. Oil production is normally about two million barrels per day. Yet more than half of Nigeria's population lives in poverty. Popular resentment at corruption of the magnitude alleged with respect to Aluko was an important factor in the presidential victory of Muhammadu Buhari in 2015, and drives his anti-corruption campaign.
For more insight into One57, see this article by the New York Times that chronicles a reporter's over-night stay.