Addressing Child Labor in a Pandemic: Notes from the Field
Last year, the UN General Assembly adopted a resolution declaring 2021 the International Year for the Elimination of Child Labor. Despite such commitment, recent global estimates project child labour to be on the rise, with cases surging by up to 50 million in the next five years.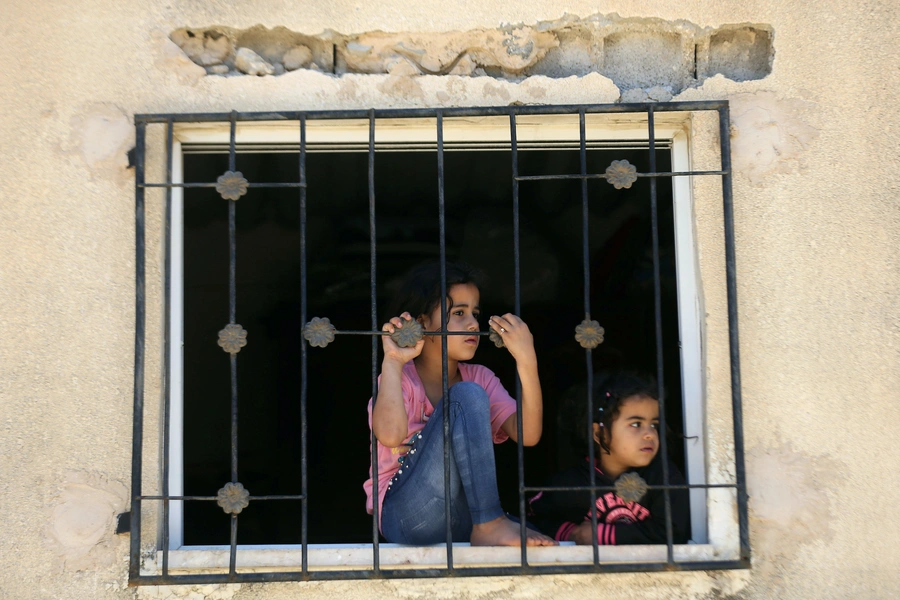 This article was authored by Alice Eckstein, Programme Manager for the Modern Slavery Programme at United Nations University Centre for Policy Research, and Nesrien Hamid, Program Officer for the Modern Slavery Programme at United Nations University Centre for Policy Research.
In Target 8.7 of the United Nations Sustainable Development Goals, all UN Member States committed to taking "immediate and effective measures" to end all forms of child labor by 2025. Last year, the UN General Assembly adopted a resolution declaring 2021 the International Year for the Elimination of Child Labor. Multilateral institutions, in particular the International Labour Organization (ILO), have developed evidence-based guidelines and programs for addressing child labor around the world. The most recent Global Estimates of Child Labour indicate that 152 million children around the world are in child labor, and if the same rate of progress over the past two decades is maintained, 121 million children will still be in child labor by 2025. 
What seems more likely looking through the lens of the COVID-19 pandemic is that progress will, if anything, be stalled, and that child labor will potentially increase in the near future. The short- and long-term impacts of the pandemic (school closures, economic crisis, diminished social services) have combined to increase the likelihood of child labor as well as the difficulty of addressing it.  
Delta 8.7 is a project housed at the United Nations University Centre for Policy Research that serves as the knowledge platform for the Alliance 8.7, a global partnership aimed at accelerating progress toward achievement of SDG Target 8.7. The goal of Delta 8.7 is to identify those "effective measures" and to track progress toward that target via the collection of data and research. 
In this particularly challenging moment, Delta 8.7 convened an online symposium that examined the current progress toward 2025 and the mitigation efforts taken to address the increase in vulnerability. This symposium brought together contributors from a variety of organizations who are engaged in the implementation and evaluation of programs to combat child labor in different contexts. These were: GoodWeave International, which works directly with the private sector to eliminate child labor from supply chains; World Vision's Campos de Esperanza project in Mexico; the International Labour Organization's engagement with Sri Lanka to finally eliminate child labor following tremendous past progress; and UNICEF, which outlines measures to be taken to mitigate a rise of the vulnerabilities identified due to COVID-19.  
Some lessons from the symposium contributors for this current crisis: 
The immediate effects of workplace closures or lockdowns increased risks to children already in child labor. UNICEF has identified numerous cases in which children were left stranded by closures, with no safe pathways to return or reintegration into home communities. In Bihar, India, for example, they cite 120,000 minors—many unaccompanied—among those returning to the state when India went into lockdown. 
The wider effects on the global economy made workers in the informal sector more vulnerable to exploitation – and this included an increased risk of child labor. GoodWeave works with companies in the textile and apparel industry to identify and remove child labor from their supply chains. With the cancellation and diminishment of overseas orders for textiles produced in South Asia, workers in Afghanistan, Bangladesh, India, and Nepal have lost income, leading to economic pressures that force children into the workplace. This situation required rapid interventions to provide immediate assistance to affected individuals and families, which—as UNICEF points out—highlights the importance of strengthening local communities and ensuring their resiliency in the face of economic and health crises. 
Education and community engagement are critical interventions to combat child labor. Campos de Esperanza addresses child labor in Mexico's agricultural sector in Oaxaca and Veracruz through a variety of interventions that include campaigns to promote education for children and to offer enhanced out-of-school learning through community libraries and technical and professional skills training. Education is commonly identified as one of the most effective interventions against child labor. This points to the need to strongly weigh the impact of school closures especially among those communities most vulnerable to child labor. It also underscores the necessity of conceiving of ways to bridge the "educational gap" that will likely arise as a result of school closures and unequal access to remote learning tools.  
Partnerships with the government and strong social protection can close the gaps to eliminate child labor. The International Labour Organization has been providing technical support to the government of Sri Lanka to achieve the complete elimination of child labor. They identified free primary and secondary education (see above) as well as free health care to all citizens as the most significant factor in the reduction of child labor in the country. This, aligned with the strengthening of legal frameworks and improved implementation and enforcement, has moved the rate of children in labor from 2.5 percent of the population in 2008 to just under 1 percent by 2016. Targeted intervention continues there to achieve the total elimination of child labor.  
This pandemic has exposed potential fragilities in anti-slavery work. What is clear is that there are effective paths forward, provided all stakeholders remain committed to actions such as social protection of vulnerable populations including migrants and informal workers, enforcement of regulations, and the commitment to community engagement and partnerships. In the wake of COVID-19, focus on economic recovery can draw from the existing body of research to ensure the protection of workers now, and investment in education and other preventative interventions for the next generation.  
On 10 November 2020, 9 am EST, Delta 8.7 will convene a virtual panel focused on lessons from efforts to combat child labour. See more information and register here.