Women This Week: Digital Damage or Defense?
Welcome to "Women Around the World: This Week," a series that highlights noteworthy news related to women and U.S. foreign policy. This week's post covers November 2 to November 9.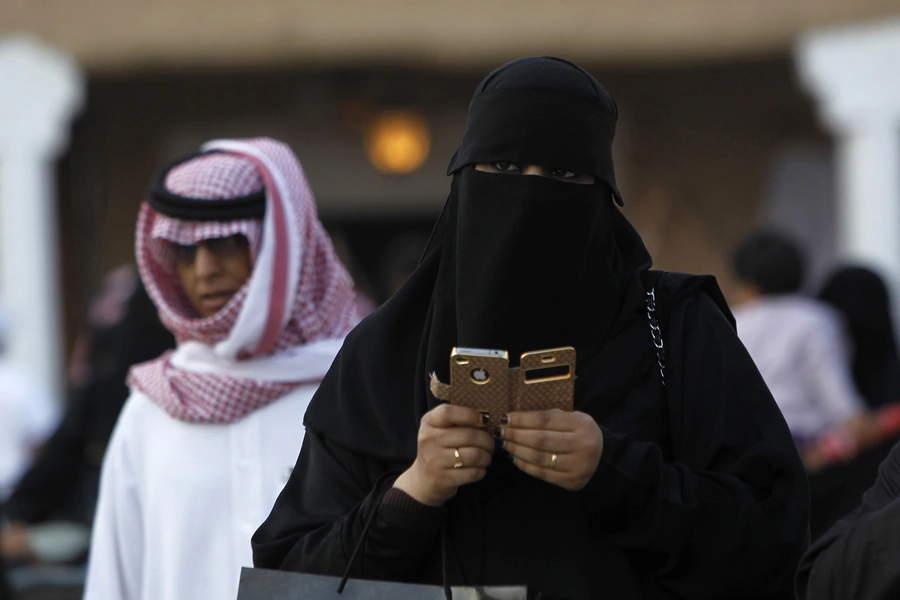 This week's post was compiled by Delphi Cleaveland, Research Associate with the Women and Foreign Policy program at the Council on Foreign Relations, and Hareem Abdullah, Intern with the Women and Foreign Policy program at the Council on Foreign Relations. 
Digital Damage or Defense?
According to a new global survey, a spike in online abuse is driving women and girls to quit their use of social media platforms. More than half of women surveyed claimed that they had been cyberstalked or sent explicit messages. Attacks were reportedly most common on Facebook, followed by Instagram and WhatsApp. Despite such evidence, some women have taken to social media as a means of combating violence. When 18-year-old Aya Khamees was turned away by the police after having been brutally beaten and raped outside of a club in Cairo, she turned to TikTok, where she streamed a video of her face, blackened and bruised and demanded strongly to her thousands of followers: "If the government is watching, I want them to get out and get me my rights." An ensuing digital discourse erupted as dozens of Egyptian women took to the internet insisting the government end its prosecution of rape victims - who are typically tried for the violation of family values. The battle continues as more and more women in Egypt take to TikTok as a means of liberation, challenging the government's conservative conventionality.  
Poland's Abortion Ban Spurs Biggest Protests in Decades 
On Friday, between 100,000 and 150,000 people held a demonstration in the Polish capital, Warsaw, against a court decision to ban nearly all forms of abortion. This was the largest protest seen in the country since the 1989 collapse of communism. Hundreds of thousands of women from around the world joined in solidarity, holding banners that read "I wish I could abort my government" and "This is war." The country, which already had some of the strictest abortion laws in Europe, would under the new law, be banning the termination of a pregnancy even in the case of severe fetal health defects and with the possible exceptions in the event of incest, rape, or when the mother's life is in sever danger. The Council of Europe's commissioner for human rights, Dunja Mijatović marked the day as a "sad day for women's rights." Similar concern has been voiced by reproductive rights activists in the United States, who fear the nomination of Amy Coney Barrett to the Supreme Court might lead to an overturn in the historic legal case Roe v. Wade, which protected a woman's right to abortion. As of this week, the Polish government has placed an indefinite hold on the implementation of their new ban, which had been scheduled to take effect on November 2. 
COVID-19 Coverage: Where Are the Women? 
A new study by the Global Institute for Women's Leadership found that women's voices are being severely underrepresented in the media's coverage of the coronavirus pandemic. According to the analysis, women made up just one-third of all experts quoted on the topics of epidemiology, public health, or the pandemic, between March 1 and July 31, 2020. For every mention of a female STEM expert in a coronavirus news story, there were 19 mentions of their male counterparts. Such evidence speaks to larger trends in the delegitimization of women's voices and experiences throughout the pandemic, as they continue to be disproportionately impacted.