Affordable Housing Crisis in Johannesburg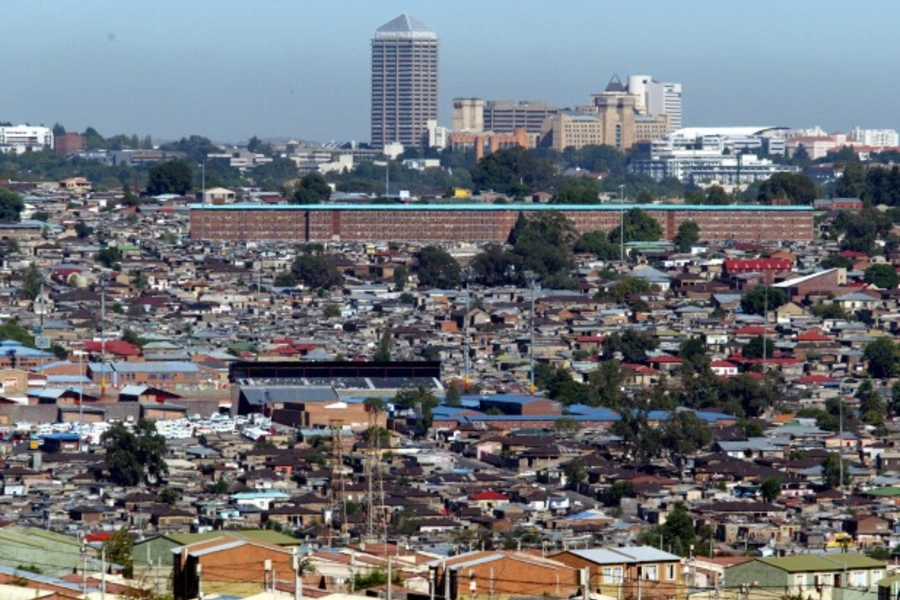 In general, the economies of the United States and South Africa are based on the "Washington Consensus" of free markets to encourage economic growth. Both countries are characterized by growing inequality, with South Africa's GINI coefficient (a measure of inequality) the worst of any large country in the world. Similarly, in some ways, social problems in South Africa resemble those in the United States. However, because South Africa is smaller and poorer than the United States, the issues are clearer. Johannesburg's affordable housing crisis recalls similar phenomenon in high-cost American cities like New York, San Francisco, or Washington, D.C. But in Johannesburg the housing crisis is starker and more visible.
Following the end of apartheid, rural dwellers flocked to South Africa's cities looking for work. Johannesburg, the center of South Africa's modern economy, has been a particular magnet. In the late apartheid period, white South Africans abandoned Johannesburg in droves for the suburbs–even the Johannesburg stock exchange moved to suburban Sandton. In the downtown area, crime flourished and there was severe neglect of the housing stock. Much the same pattern could be seen in American cities.
Now, Johannesburg is undergoing a wave of gentrification recalling what is underway in newly-popular American neighborhoods. Downtown living in Johannesburg is attractive again, especially among black South Africans with a foot on the ladder into the middle class who need to live close to where they work.
Gentrification and urban development by the private sector has long been encouraged by Johannesburg municipal government policy. Gentrification is benefitting the young and employed but is displacing the very poor who had been living in derelict buildings without basic utilities. When the private sector clears derelict buildings for redevelopment of increasingly valuable land, the municipal government steps in to provide housing. Development leads to more government revenue, but it is insufficient to provide the decent housing required by those displaced augmented by continued arrivals by the poor from rural areas or other parts of South Africa.
South Africa's governing African National Congress (ANC) lost control of the municipal government of Johannesburg in the August 2016 local government elections. The city is now governed by a coalition led by the national opposition party, the Democratic Alliance (DA). The DA is known as the 'good government' party, and has been notably successful in Cape Town, which it has controlled since 2006. The future political consequences of the housing crisis for the DA-led coalition government in Johannesburg are unclear. Poor resentment of bad housing may lead to increased votes for the ANC in the next local elections. On the other hand, the city is manifestly growing richer, and many of the very poor do not participate in politics–even to vote. Again the pattern is similar in big American cities.