Nigeria Security Tracker Weekly Update: August 1-7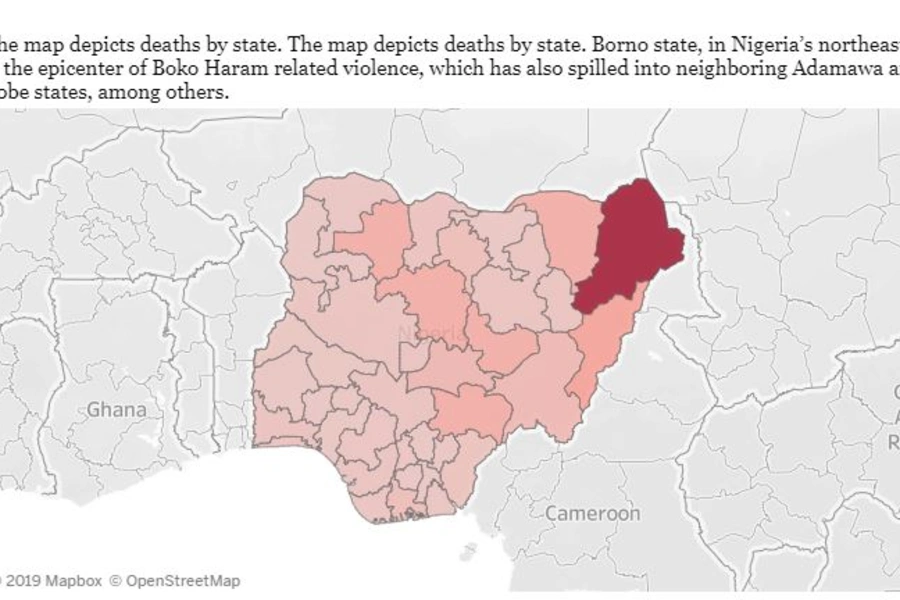 Below is a visualization and description of some of the most significant incidents of political violence in Nigeria from August 1 to 7, 2020. This update also represents violence related to Boko Haram in Cameroon, Chad, and Niger. These incidents are included in the Nigeria Security Tracker.
August 1: Boko Haram killed eighteen civilians in Mayo-Moskota, Cameroon.
August 2: Police officers killed three kidnappers in Etche, Rivers. 
August 2: Cultists killed five in Akpabuyo, Cross River. 
August 2: A Boko Haram suicide bomber killed herself and two others in Konduga, Borno. 
August 3: Police officers killed one protestor in Isoko North, Delta. 
August 3: Gunmen killed one journalist and one other in Nassarawa Egon, Nassarawa. 
August 4: Nigerian troops killed six pirates in Southern Ijaw, Bayelsa. 
August 5: Gunmen killed four at a church in Yenegoa, Bayelsa. 
August 5: Fulani killed thirty-three in Zangon Kataf, Kaduna. 
August 6: Police officers killed ten bandits in Batsari, Katsina. 
August 6: Nigerian troops killed ten bandits in Dutsinma, Katsina.