Amnesty Sets Agenda to Address Nigeria's Human Rights Violations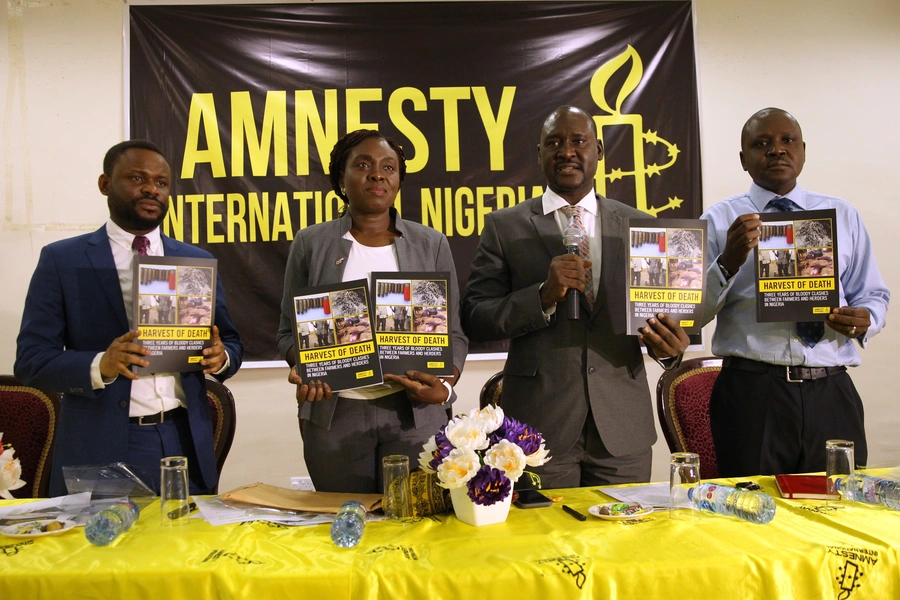 On the occasion of President Muhammadu Buhari's second inauguration, Amnesty International has issued a report, Nigeria: Human Rights Agenda [PDF] a twenty-page indictment of human rights violations by "state and non-state actors," but with the emphasis on the state security services. It calls on the Buhari administration to address perennial human rights abuses and makes specific recommendations as to what needs to be done. 
The report begins with a review of the extensive constitutional and legal protections of human rights in Nigeria and also of the international human rights instruments that Nigeria has ratified, but concludes that Nigeria is facing a worsening human rights crisis across the country. 
It is grim reading. There are eight sections identifying different types of human rights abuses, accompanied by recommendations about how they can best be addressed. Among them, it details different forms violence against women and girls, such as female genital mutilation, child marriages, and the abuse of women and girls by security services, especially in internally displaced persons camps in the northeast. The report also highlights the environmental degradation caused by the oil industry in the oil patch, the country's education crisis, attacks on journalists and peaceful protesters, the practice of torture, and extrajudicial executions. It specifically calls out the Special Anti-Robbery Squad (SARS) for torture and maltreatment of prisoners and captives.
The Nigerian political class, by and large, tends to denounce such reports by Amnesty and other human rights organizations. Many of them see what Amnesty characterizes as human rights violations as justifiable in the face of terrorism. Some do not accept the premise that governments must be held to a higher standard than terrorist or criminal organizations. Others think the violations are simply not true. Speaking before the report was launched, Chief of Army Staff Tukur Buratai said that he believed that Amnesty had "a hidden agenda" and that, after he investigated their claims, he "found out the allegations they made were fabricated."
If the report tells us anything, it is that a significant portion of the suffering faced by Nigerians—even in the face of Boko Haram, the Islamic State, and clashes among, farmers, herders, and bandits—is at the hands of their own government.