AU Leadership Absent From Egypt and Ethiopia Dam Dispute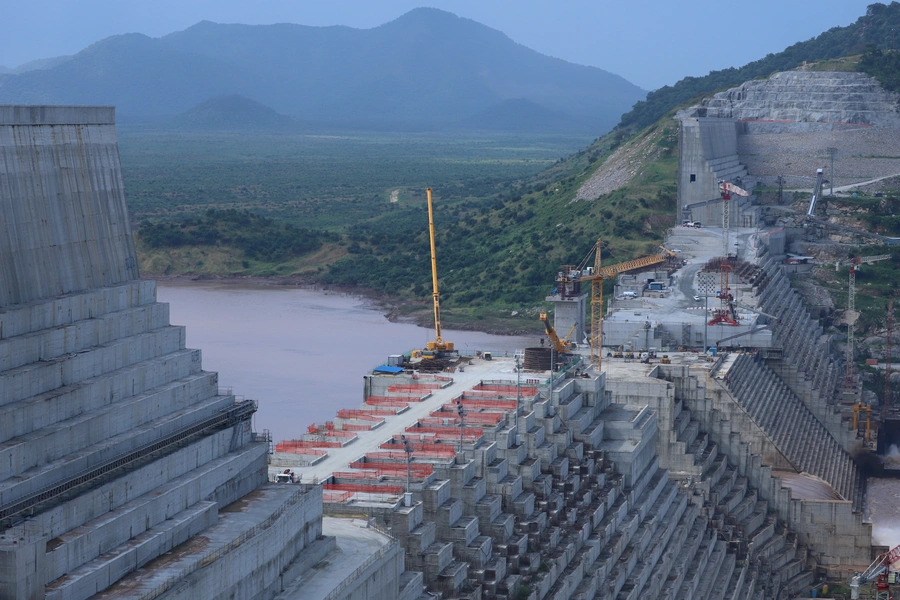 Alvin Young is a Rangel Fellow and master's candidate at the Elliott School of International Affairs at the George Washington University.
After years of negotiations, Egypt has written to the UN Security Council about what it considers to be Ethiopia's failure to reach an agreement over the filling and operations of the Grand Ethiopian Renaissance Dam (GERD). The United States, Russia, and the World Bank, among others, have attempted to mediate the dispute. However, the apparent absence of African Union (AU) leadership in the negotiations reduces the AU's credibility.
The GERD is projected to produce electricity for over 75 million Ethiopians and millions more outside the country. Egypt, however, fears that the pace at which Ethiopia fills the reservoir will reduce its water supply from the Nile River. According to recent projections, if Ethiopia filled the dam over ten years, Egypt would experience a 14 percent decrease in water supply from the Nile and lose 18 percent of its farmland. Alternatively, if Ethiopia were to fill the dam in three years, Egypt's water supply would decrease by 50 percent and could see a 67 percent reduction in its agriculture area. Under these scenarios, Egypt considers Ethiopia's goal to fill the GERD quickly as a threat to its security.
The AU's absence in the GERD negotiations is not congruent with its Agenda 2063. This strategic framework aims to deliver collective prosperity and sustainable development. More specifically, the plan calls for "an integrated, prosperous, and peaceful Africa, driven by its citizens and representing a dynamic force in the international arena."  Further, not only did President Ramaphosa promise to use South Africa's chair of the AU to help resolve disputes in general, earlier this year, Ethiopian Prime Minister Abiy Ahmed publicly invited him to mediate the GERD talks.
But Egypt is now attempting to kick the problem up to the Security Council, marginalizing the AU. It could be that the AU lacks the political will and technical background to deliver in the GERD negotiations, and in fact prefers to remain on the sidelines. Still, the GERD involves Africa's second and third most-populous states, with the potential to impact other states as well. The AU's absence undermines its credibility.