BBI Ruling Leaves Kenya at a Crossroads
The judicial ruling which found the Building Bridges Initiative (BBI) in Kenya unconstitutional could force Kenya's politicians to pay greater heed to the limits on power outlined in the country's 2010 constitution.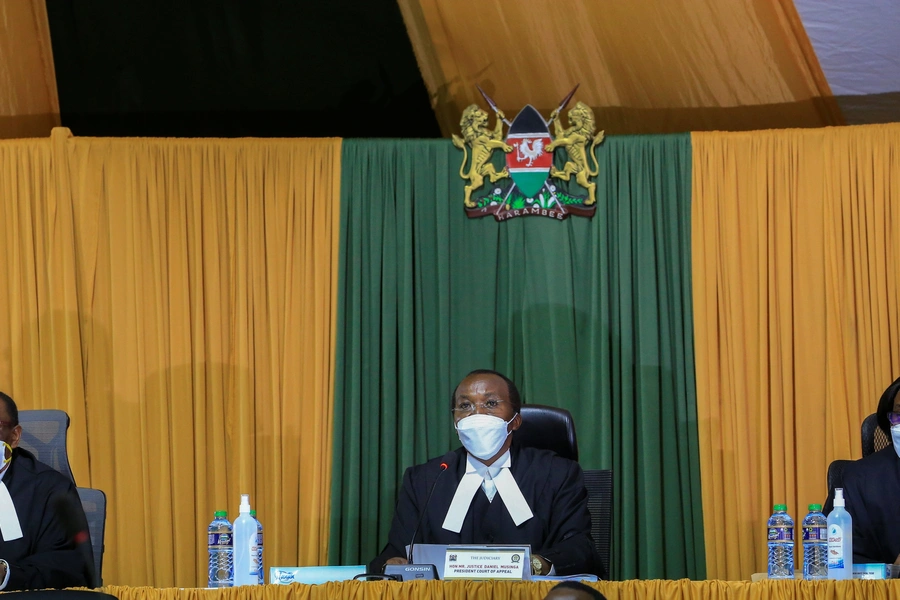 On August 20, Kenya's Court of Appeals upheld a ruling declaring President Kenyatta's signature political reform project, the Building Bridges Initiative, unconstitutional, altering the course of Kenyan politics one year out from the next general election cycle. Kenya's judiciary has determined that the presidency has no authority to initiate constitutional changes, scuppering a plan crafted to reduce the stakes of political competition by ensuring that a broader range of political figures could access power at any given time. Given Kenya's history of political violence around elections, this shifting landscape deserves close attention.
Much immediate analysis has focused on the risk that BBI's failure plays into the hands of Deputy President William Ruto. Once an essential ally of Kenyatta, the controversial and ambitious Ruto has become the president's central political antagonist. While Kenyatta is in the final year of his presidency, shaping the contours of the country's political future is one of his central priorities. BBI appeared tailor-made to bolster a broad political alliance that could attract enough support to box Ruto out of power.
But in addition to affecting the prospects of Kenya's most prominent political figures, the Kenyan judiciary's rejection of BBI could herald important changes to the unwritten rules of Kenyan politics. Rather than bending the institutions of the state to their will, political leaders are finding that they must work within the bounds of the 2010 constitution. At the same time, young Kenyans have grown skeptical of old political narratives and savvy about the costs of state largesse aimed at mobilizing voters. Polling shows [PDF] that Kenyans are concerned with a range of politically salient issues around poverty reduction and expanding opportunity, as well as improving the professionalism and performance of policing, in part due to the sometimes violent enforcement of public health-related restrictions. The imposition of limits on elite room for maneuver and a groundswell of issues-based political engagement could recalibrate the country's political dynamics toward more accountability and less elite accommodation. Whether or not that happens is up to Kenyans, but for the United States, which has every interest in Kenya's continued stability and success, it will be essential to ensure that support for Kenyan democracy over the course of this tumultuous period is a bedrock policy priority that is not drowned out by East Africa's many crises.
This publication is part of the Diamonstein-Spielvogel Project on the Future of Democracy.