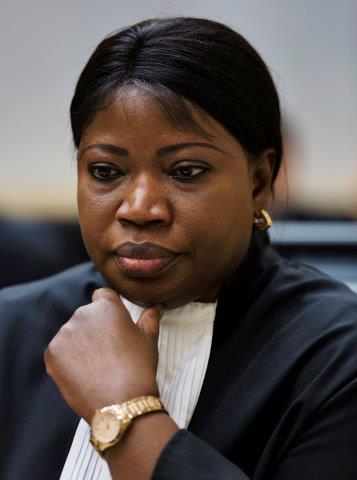 In a recent blog post, I noted the 2-to-1 decision by a "pre-trial chamber" to overturn the decision of International Criminal Court Prosecutor Fatou Bensouda not to proceed against Israel in the Mavi Marmara case. This was the first time such a decision of the ICC Prosecutor had been overturned.
As several people who wrote in comments added, the chamber didn't force Bensouda to prosecute--just to look at the case again. So she did. Last week she said she was "carefully studying the decision and will decide on the next steps in due course. The decision on whether to open an investigation depends on the facts and circumstances of each situation."
Having looked again at the facts and circumstances, she has stuck with her decision. In a very quick reply to the judges, she told them that their decision failed to consider "the unique context of violent resistance aboard the Mavi Marmara." She's absolutely right.
And she has done the ICC a great favor. As my original blog post noted, there has always been political pressure on the ICC to become--like the U.N. Human Rights Council--an Israel-bashing enterprise. That would destroy whatever chance the tribunal has of gaining legitimacy. The first ICC Prosecutor, Luis Moreno Ocampo of Argentina, avoided that trap, and now Bensouda is doing the same. She has saved the ICC from driving into a dead end where only politics and bias could be found.