The Biden Administration and the Future of Multilateralism
For multilateralism to be credible, the Biden administration will need to reconsolidate a U.S. political consensus on global engagement and persuade foreign partners of America's global staying power.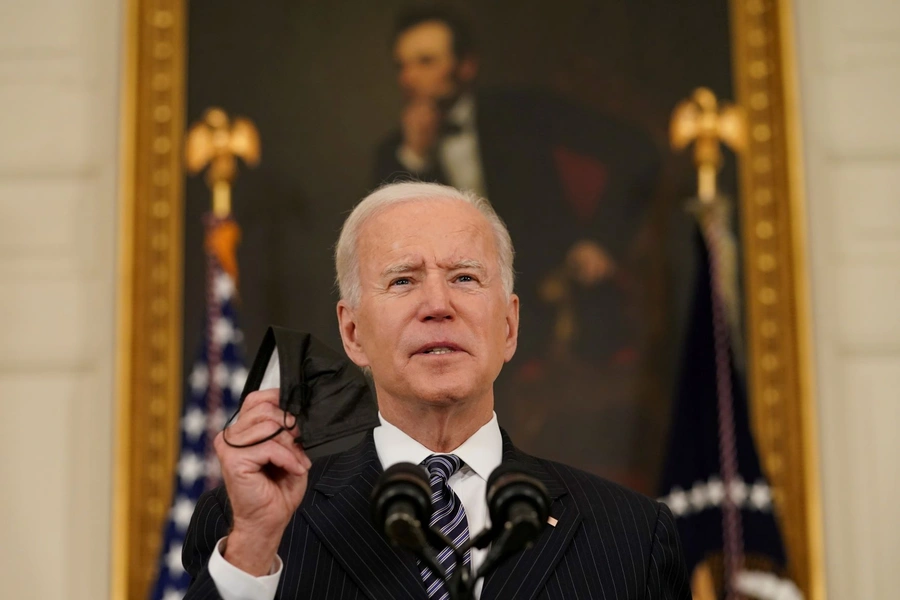 This article was originally published by the Observer Research Foundation as part of the Raisina Edit 2021.
International observers of U.S. foreign policy can be excused for feeling disoriented. Just four years ago, Donald Trump entered the White House promising to put "America First" and repudiated seven decades of U.S. internationalism. Since January, his successor, Joe Biden, has reasserted American global leadership and rededicated the United States to multilateral cooperation, including at the United Nations and other major international bodies. This new orientation is most obvious in global health, climate change, nuclear weapons, the Western alliance, and the defense of democracy. Although things are more complicated when it comes to trade, even here the president's instinct is to work with others.
Biden has wisely framed the United States return to multilateralism as a foreign policy for the American middle class, linked to the concrete interests of US citizens. Whether such a course is sustainable remains to be seen. The Trump years unleashed powerful national and global forces that will test the domestic foundations of U.S. internationalism and other countries' appetite to follow America's lead. For multilateralism to be credible, the Biden administration will need to reconsolidate a U.S. political consensus on global engagement and persuade foreign partners of America's global staying power.
Biden must also reconcile his multilateral ambitions with his administration's hard-line on China, a rare element of continuity with his predecessor's foreign policy. Washington must figure out how to compartmentalize its relations with Beijing, so that the two countries can cooperate in global forums where their interests align, notwithstanding their intense geopolitical rivalry and mutual strategic mistrust.
Before addressing those complications, let's review Biden's main multilateral initiatives.
Global Health Security
Biden's top short-term policy priority is defeating COVID-19. Unlike Trump, who adopted a unilateral approach to the pandemic and allowed his animus toward China and the World Health Organization (WHO) to undercut a collective global response, Biden has acknowledged the reality that there is no national solution to this transnational threat—and that pandemic preparedness cannot stop at the U.S. border. The president has rescinded Trump's decision to leave the WHO, pledged to increase that agency's resources and authorities, ceased a war of words over China's culpability that undercut pandemic response, and endorsed the COVAX framework for the joint development, manufacture, and equitable distribution of vaccines and therapeutics.
Climate Change
Biden's most dramatic foreign policy shift is his elevation of climate change as a top-tier threat to U.S. national security. On his first day in office, the president announced America's return to the Paris Climate Agreement. A week later, he signed a sweeping executive order to accelerate the decarbonization of the U.S. economy, with the aim of achieving net-zero U.S. emissions by 2050. The president has appointed Gina McCarthy as a domestic climate tzar, charged with mainstreaming climate concerns across U.S. federal agencies, and John Kerry as special envoy to lead U.S. climate diplomacy. Biden plans to host an Earth Day summit on April 22, where he will press world leaders for ambitious targets in the run-up to the pivotal Glasgow Conference later this year. He has also pledged to protect 30 percent of U.S. land and sea from human exploitation by the year 2030, effectively aligning himself with the "30 by 30" campaign to do the same for the entire Earth in the run-up to this year's biodiversity conference in Kunming. On these environmental matters, the administration can find ample common ground with China.
Nuclear Weapons
The U.S. president has also moved to revive U.S. arms control and nonproliferation efforts and signaled his intent to downgrade nuclear weapons in U.S. defense policy. In their first conversation, Biden and Russian president Vladimir Putin agreed to extend the new New START treaty. Biden has signaled his readiness to revive the Iran nuclear deal, but wants to see Teheran cease its destabilizing regional activities before removing U.S. sanctions. In Northeast Asia, Biden will depend on China to help restrain North Korea, rather than replicate Trump's courting of Kim Jong Un, providing another incentive to pursue a workable relationship with China. The administration's big chance to repair the fraying nuclear order comes in August when parties to the Treaty on the Nonproliferation of Nuclear Weapons (NPT) meet for their Review Conference, on the heels of the entry into force, in January, of the Treaty on the Prohibition of Nuclear Weapons. Non-nuclear weapons states will be looking for evidence that the United States, Russia, and other nuclear powers are committed to fulfilling their Article 6 disarmament obligations. Beijing, for its part, will resist any arms reductions before Washington and Moscow further reduce their own arsenals.
The Western Alliance
From Biden's perspective, the core of the rule-bound multilateral system remains the Western community of advanced market democracies. Unlike Trump, who sidelined the G7, undermined the EU, and treated NATO and America's alliances with Japan and South Korea into protection rackets, Biden has recommitted the United States to Western solidarity and reassured U.S. allies of America's ironclad commitment to defend them. The allies have reciprocated. The European Union has invited Biden to a U.S.-EU summit this spring, in the hopes of agreeing on an ambitious new partnership, and the president will also meet with other NATO leaders to consider a new strategic concept that would expand the alliance's global political role. A main factor motivating both transatlantic initiatives is the perceived need to counterbalance a more assertive and potentially aggressive China. Biden's challenge will be to mobilize the Western alliance to deter Chinese adventurism, without sparking a full-blown Cold War.
Defending Democracy
Biden's multilateral agenda encompasses the defense of freedom, with the president promising to host a "summit for democracy" early in his term. Needless to say, the U.S. credibility to convene such a gathering has taken a pummeling after the Trump years, during which the United States turned a blind eye to human rights abuses abroad and Trump himself subverted U.S. democratic norms, culminating in his effort to overturn the results of the November 2020 election and inciting the ransacking of the U.S. Capitol. President Biden acknowledges the fragility of American democracy but insists that there is no trade-off between reviving institutions at home and defending universal democratic principles abroad. He envisions cooperating with like-minded democracies in combating common threats to representative governments like foreign propaganda and electoral interference. With the global "democratic recession" now in its fifteenth year, the United States and fellow democracies must play offense as well as defense.
Trade
It is in the commercial arena that the distinction between the Trump and Biden administrations start to blur. Sensitive to the appeal of Trump's economic nationalism, Biden's emerging foreign economic policy emphasizes the American middle class. Secretary of State Antony Blinken made this clear in his first major foreign policy address, on March 3: "We will fight for every American job and for the rights, protections, and interests of American workers." But if the goals are similar to Trump's, Biden's means will be different. Look for his administration to work with other major trading partners in pressing China to end its predatory practices, to strengthen rather than sabotage the World Trade Organization's (WTO) dispute settlement body, and pursue "plurilateral" trade liberalization within the WTO in specific sectors, like trade in services and digital goods.
"America is back," Joe Biden has proclaimed. Whether it is back for good is an open question. Donald Trump has left the White House (for now), but Trumpism lives on in the Republican Party, which remains attached to the former president's hyper-nationalist, sovereignty-obsessed, isolationist, unilateralist, nativist, and protectionist ideology. Public opinion polls suggest that Republicans and Democrats inhabit different planets, with the former far more skeptical of international institutions, multilateral cooperation, and globalization. So long as America remains a house divided, the next presidential election could well produce another 180 degree turn in U.S. foreign policy.
Such capriciousness is likely to reinforce a distinctive international dynamic that Trump set loose: The growing tendency of even close allies to hedge their bets against an unpredictable United States. Like investors confronted with uncertainty, longstanding U.S. partners have begun to make side wagers, or invest more in themselves through the pursuit of "strategic autonomy." Given America's demonstrated ability to turn on a dime twice in the space of only four years, U.S. allies can be forgiven for doubting America's staying power.
As for America's adversaries and rivals, the biggest potential impediment to Biden's cooperative multilateral vision remains China. A recurrent U.S. dilemma will be reconciling its need for Chinese cooperation on climate change, nuclear proliferation, pandemic disease, and other global threats with its promotion of Western solidarity, universal human rights, and economic openness.