The Biggest Animal Disease Outbreak in China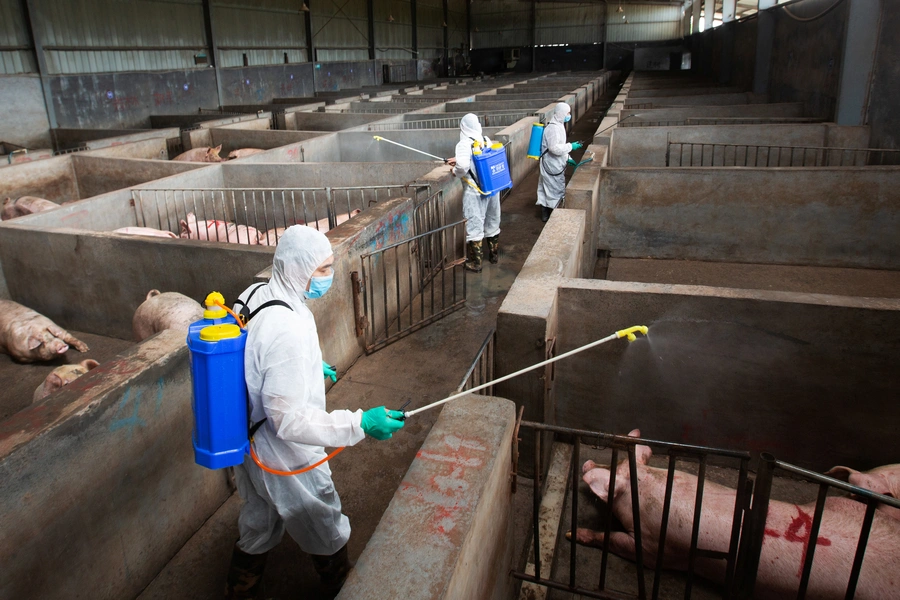 The past year witnessed a lot of significant public health-related events in China. Many occurred in December. They include the unveiling of the Basic Healthcare and Health Promotion Law, the sentencing to three years in prison of a Chinese scientist who created gene-edited babies, the brutal murder of a doctor at a Beijing hospital by a patient's son, and a mystery viral pneumonia outbreak in Wuhan. But one of the most significant developments would be the African swine fever (ASF) outbreak.
There is a reason why ASF, a deadly viral disease that is spread only among pigs, could wreak havoc across China. To many peoples, pigs are considered unclean animals for consumption. In China, however, pork is the most important meat, accounting for 60 percent of its meat consumption.  In 2018, China was home to half of the world's hog population. Because China's consumer price index (CPI) is heavily influenced by the pork price, CPI is sometimes jokingly called the "China pig index."
Being the world's largest pig producer and consumer makes China highly vulnerable to ASF. By the end of August 2019, China had already seen its pig inventories reduced by nearly 40 percent from one year earlier. The animal disease was estimated to have led to a direct economic loss of one trillion yuan ($141 billion).  Dr. Qiu Huaji, a leading Chinese expert on porcine infectious diseases, contended that ASF was no less devastating than a war that could play a critical role to "knock down" China. But the impact is not confined to China. The disease is set to spread to more countries, including those in southeast Asia, and transform the global protein market.
What puzzles animal disease experts was the speed of the spread of ASF in China.  Like China, Russia was also bedeviled by a flawed surveillance and reporting system, but it took a decade for ASF to spread from southern Caucasus region to eastern Siberia. By comparison, it took just over six months for the disease to be found throughout most of China. According to a Reuters report, "nowhere in the world has it spread faster and across such a wide area than in China."
In an op-ed article published in New York Times, I explained how a number of factors—government water-pollution control, the policy of hog production, local financing problems, and previous government regulations designed to ensure food safety—combined to set off probably the biggest animal disease outbreak in post-Mao China. If you are interested in learning more about this perfect storm, read it here.