Boko Haram Faction Reportedly Collecting "Taxes" in Northeast Nigeria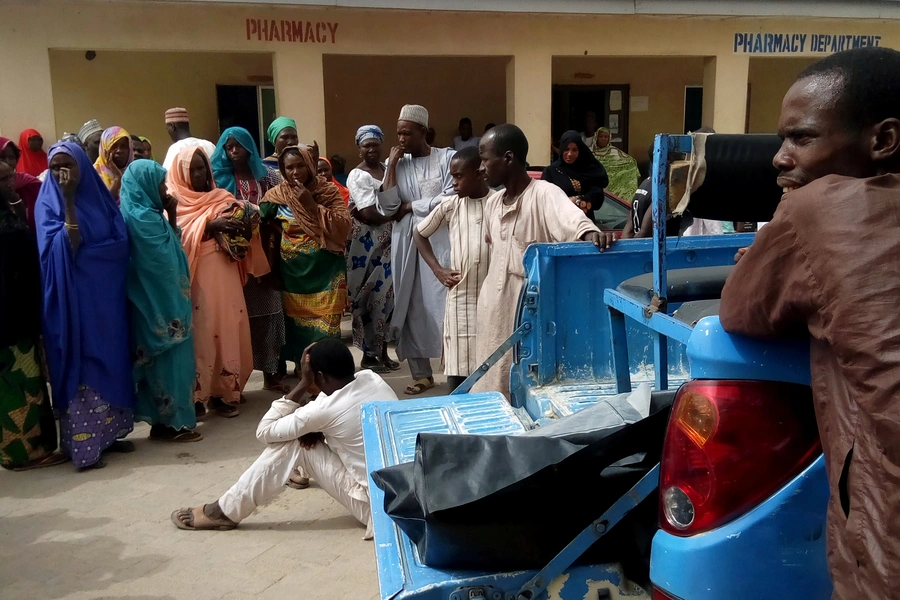 Deutsche Welle (DW), Germany's highly respected international public broadcaster, reports that Boko Haram occupies territory in northeast Nigeria spanning some one hundred miles. According to the report, it collects taxes, mounts roadblocks, and carries out search operations. According to one local source, however, it doesn't "kill people in this area." Reuters and DW identifies this Boko Haram faction as led by Musab al-Barnawi and known as the Islamic State West Africa Province (ISWA or ISWAP), a rival to the faction led by Abubakar Shekau, which has long had the larger media presence. The al-Barnawi faction is known for avoiding killing Muslims, which is understood to be one of the reasons for its split from Shekau's faction. Reuters also reports that the al-Barnawi faction has sought to win the people of the Lake Chad basin over by creating an economy—which can then be taxed—by providing certain incentives and financial and material support.
Predictably, the commander of the Nigerian force fighting Boko Haram, Major General Lucky Irabor, dismisses claims of Boko Haram's territorial control: "Narratives can always be created by anybody for whatever purpose but you also need to verify. We have troops in Gaidam, in Gashua, and even in Babban Gida. So, where do they control?" On the other hand, a senator to an affected area admitted that certain towns have not been "totally liberated" from Boko Haram control. Further, Mohamed Iban Chambas, the UN special representative of the secretary-general for West Africa and the Sahel, is not surprised by the DW accounts of Boko Haram's persistence: "Unfortunately, this kind of struggle is difficult to eliminate completely in the short-run. What is not in doubt is that good progress has been made against Boko Haram. Most of their territory has been taken away and they have been pushed to remote areas and are being pursued there."
Nevertheless, DW is respected for its on-the-ground reporting, its story is buttressed by Reuters, and the Council of Foreign Relations' Nigeria Security Tracker shows continued Boko Haram operations. What does seem to be new in the DW and Reuters reports is that Boko Haram is occupying territory and collecting taxes. If reconfirmed by additional reporting, this could indicate a Boko Haram resurgence.