Buhari's Unforced Error
A poorly thought out and poorly timed monetary policy sends Nigeria into a tailspin.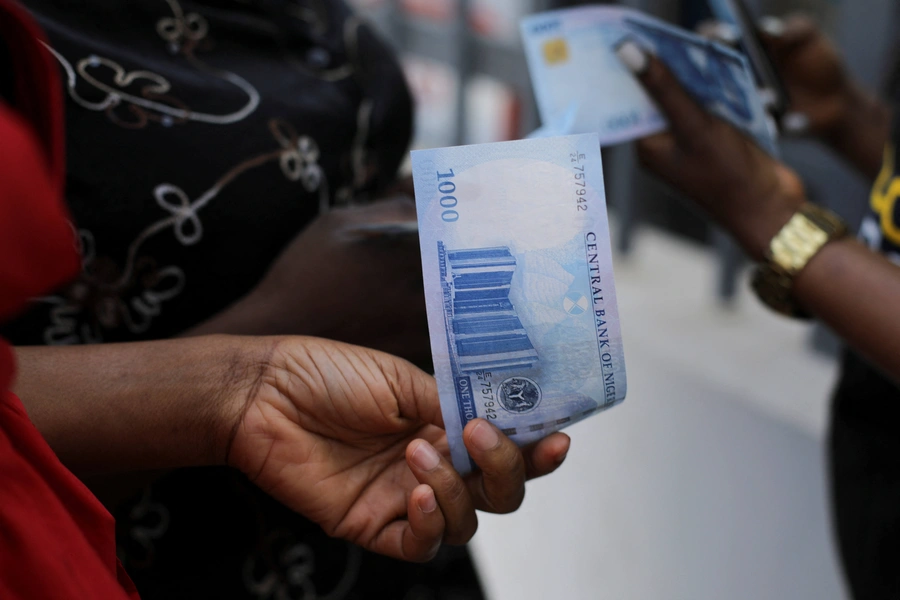 Even for an administration notorious for its capricious decision-making, the outgoing Buhari government's decision to implement a complex currency-swap policy on the eve of a national election has been something of a head-scratcher.
To say that the policy is proving very costly is to put it mildly.
While both President Muhammadu Buhari and Central Bank of Nigeria (CBN) Governor Godwin Emefiele remain bullish on the policy's intended aim of reining in corruption, stemming illicit financial flows, and reducing inflation, ordinary Nigerians are not so sure.
Addressing the nation yesterday, the president reiterated his confidence that the policy would help "boost the economy" and "tighten the loopholes associated with money laundering." Yet, his announcement of a decision to extend the deadline to swap old ₦1,000, ₦500, and ₦200 notes for new ones by sixty days until April 10, 2023, confirms that even the administration may be second-guessing itself.
Few Nigerians would dispute the president's point that corruption and illicit financial flows are a nagging problem; the puzzle is why the administration had to wait until the eleventh hour of its tenure and the eve of a nationwide poll to implement a monetary policy so logistically involved, and one that ordinarily would have been challenging without the added complication of a nationwide election.
What is beyond doubt is the effect of the policy on ordinary people across the country. A combination of limited time to turn in the old Naira notes and the Central Bank's failure to make enough quantities of the redesigned versions available to the commercial banks has created a cash shortage, throwing a wrench in an economy that was hardly in fine fettle to begin with. Once you compound that with perennial fuel shortages and power cuts in large sections of the country, you end up with the infernal scenes witnessed in several urban centers over the past week. Scores of protesters have blocked highways, and not a few have taken out their annoyance on banks' empty automated teller machines (ATMs). Clashes between protesters and security officers aiming to disperse them have resulted in unfortunate killings.  
With no way of sifting ordinary incompetence from malign mischief, pundits and members of the political elite have embraced contending theories. Kaduna State Governor Nasir El-Rufai is not alone in his belief that the currency redesign policy was aimed at instigating "mass protests, violence and breakdown of law and order that would provide fertile foundation for a military takeover." Along the same line, others have suggested that the policy was intended to stymie the front runners for the presidency who are believed to have stored up large reserves of cash for use on election day.
The fact that the strings are being pulled by a Central Bank governor who once picked the All Progressives Congress (APC) presidential nomination forms and has somehow managed to keep his job as the apex bank's chief executive has only deepened suspicion that the cash swap policy is a disguise for something more politically sinister.
What is abundantly clear is that all of this could have been avoided, and for many Nigerians, it is a grim coda to a presidency that, though ushered in with high expectations, has failed to connect with the people at the most basic level.
The turmoil in the country will raise the stakes around the election, with heightened popular frustration increasing the probability of violence on election day.
Talk of military intervention, a prospect to be dreaded and declaimed, will ensure that Nigerians go to the vote while constantly looking over their shoulders.
President Buhari seems to have achieved what a legitimate enemy of state might have found difficult to accomplish: the sabotage of his own government.