Building an Internet of Opportunity for Africa
Nigeria, Africa's largest economy and most populous country, is a representative example of the challenges Africa faces with internet connectivity. What steps can the country and the rest of the African continent take to increase the number of internet users?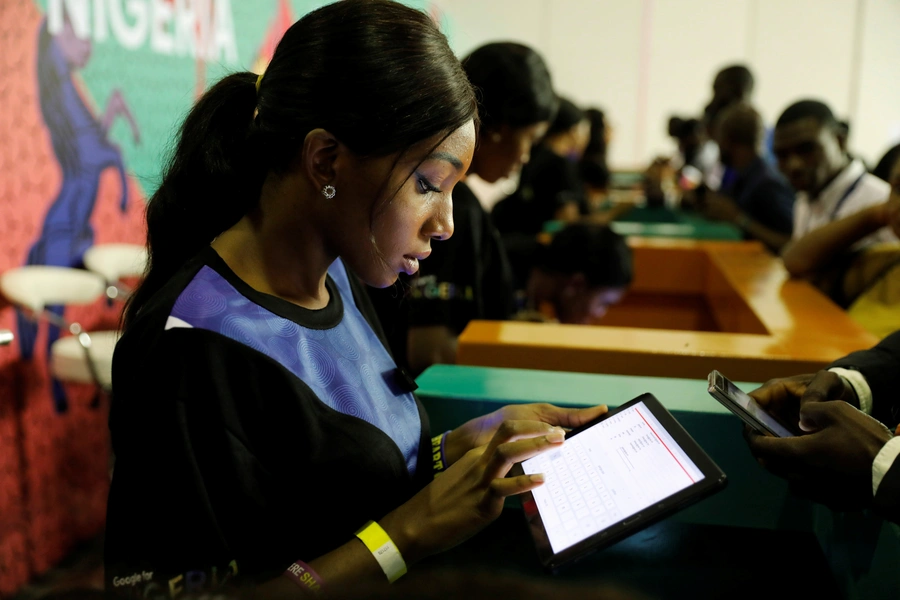 Babatunde Okunoye is the Research Officer at the Paradigm Initiative.
Africa is the second most populous continent in the world, with a population over 1.2 billion people, but according to ITU data, there are more than twice the number of internet users in Europe (501 million) than in the whole of Africa (213 million). Despite Africa's urgent need for information and communication technology, internet connection speeds in Africa are much slower than those obtainable in the developed world, according to recent reports by the Alliance for Affordable Internet (A4AI) and cable.co.uk. Given the potential for internet connectivity to enable growth and development when woven carefully into broader political and socio-economic reforms, the obstacles to greater connectivity are an important challenge.
What explains Africa's low internet penetration? Nigeria, the continent's largest economy and most populous country, is a representative example of the challenges Africa faces. Despite being connected to the international broadband backbone by terabytes of data-laden cables at the country's shores—typically in Lagos—the inland deployment of internet connectivity is lacking. Internet penetration is only 27 percent, active mobile broadband 22.9 percent, and fixed broadband penetration is a miniscule 0.1 percent—leaving about 138 million people in Nigeria without internet access.
The lack of wider adoption of infrastructure sharing, which is a common practice in developed economies, perhaps ranks as among the most pertinent causes of Nigeria's connectivity gap. There would be more of a chance to cover Nigeria's 923,768 square kilometers if network providers complimented each other, rather than duplicating efforts. Shared infrastructure, such as ducts and broadband fiber cable, would also free up investment into unserved regions—in Spain for instance, Telefonica, a leading operator, is under obligation to give third parties access to its ducts, conduits, and fiber.
Besides the lack of infrastructure sharing, another critical factor is Nigeria's exorbitant broadband cable "right of way" charges, which are fees levied by state governments to approve the laying of broadband fiber infrastructure. The very high right of way charges levied by states can alone constitute at least half of the cost of broadband investment, thus making the deployment of broadband fiber to the interior of Nigeria's towns and cities an unattractive investment for potential investors.
Beyond progress in remedying these two policy hurdles for infrastructure deployment, a sound legislative environment is also necessary for more inclusive internet development in Africa. Sound laws, which support innovation and creativity in the digital age and respect human rights, must be drawn up in consultation with a diverse group of stakeholders in government, civil society, and the private sector. Many African countries have more cybercrime legislation, typically used to prosecute government critics or illegally seize data, than laws that encourage internet access. For example, in recent years countries like Uganda introduced social media taxation which has been criticized as an attack on freedom of expression, and reportedly led to a drop in the number of internet users in the country.
As Africa addresses the issue of internet penetration, digital literacy must also be a priority. While the internet has contributed to socio-economic transformation on the continent it has also stoked communal violence through spreading misinformation and hate speech. The violence around the 2017 Kenya elections is a stark reminder of the capacity of the internet, particularly social media, to trigger violence when it is used by actors with malicious intent. However, campaigns to eradicate the dangers of misinformation and hate speech, such as one conducted by a coalition of organizations led by Internet Sans Frontieres, can help reduce their impact.
Much already is happening across Africa—there is an emerging internet enabled e-commerce sector in Africa, technology hubs are springing up in places like South Africa  and Morocco, and online government services are now more accessible to citizens of Kenya and Uganda,. Removing the infrastructural, legislative, and literacy barriers to internet penetration should create even greater opportunities for a continent deeply in need of them.