Campaign Foreign Policy Roundup: Syrian Kurds, the NBA, and LGBTQ Rights
Each Friday, I look at what the presidential challengers are saying about foreign policy on the campaign trail.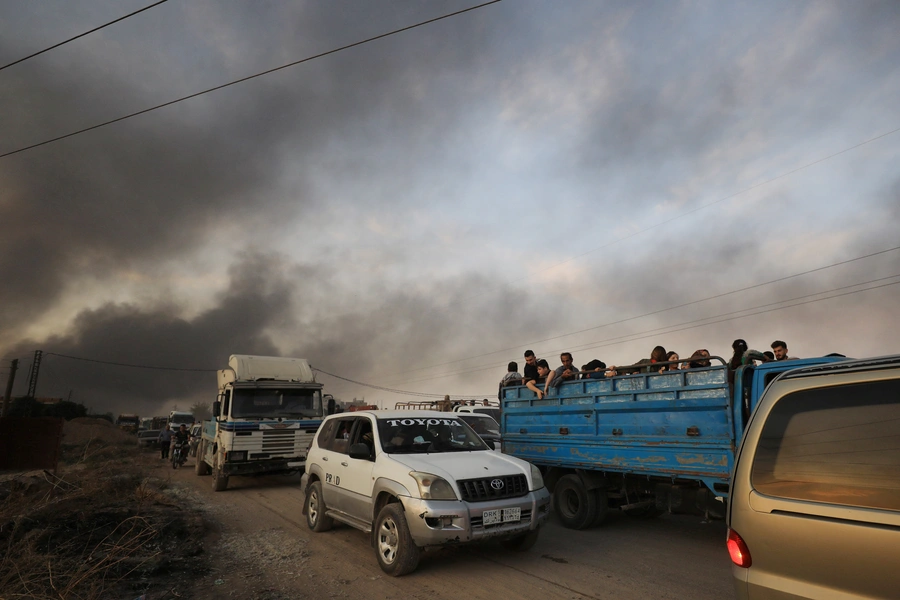 The big foreign policy news this week was President Donald Trump's decision to withdraw U.S. troops who have been working with Syrian Kurds, effectively greenlighting Turkey's subsequent invasion of northern Syria. Most presidential candidates, including those who have been calling for the end of the so-called forever wars, quickly voiced their disapproval. For instance, Senator Bernie Sanders, no fan of U.S. overseas military commitments, tweeted:
I have long believed the U.S. must responsibly end our military interventions in the Middle East. But Trump's abrupt announcement to withdraw from northern Syria and endorse Turkey's incursion is extremely irresponsible. It is likely to result in more suffering and instability.
Michael Bennet, Joe Biden, Julián Castro, Tulsi Gabbard (who invited a Kurdish leader to the State of the Union address in January), Kamala Harris, Beto O'Rourke, Joe Walsh, Elizabeth Warren, Marianne Williamson, and Andrew Yang all tweeted similar criticisms. Harris told the Iowa Starting Line podcast that her first reaction to Trump's decision was "shock and outrage" and that she worries whether other countries will trust the United States even after Trump steps down as president. Former Massachusetts Governor William Weld told New Hampshire Public Radio that Trump's decision to abandon the Kurds constitutes a "betrayal." Former South Carolina Governor and Congressman Mark Sanford offered a slightly softer criticism, saying that "what we don't want to see in foreign policy is impulsive foreign policy, and it feels like that."
The other big news this week was China's decision to punish the NBA because the general manager of the Houston Rockets tweeted in support of the Hong Kong protesters. Beijing's efforts to silence views it dislikes are not new. But perhaps in testament to the prominence of sports in American life, this instance of economic coercion grabbed people's attention. Castro tweeted that "the United States must lead with our values and speak out for pro-democracy protestors in Hong Kong, and not allow American citizens to be bullied by an authoritarian government." O'Rourke, Warren, and Yang made the same point in their tweets. The problem, of course, is how to persuade companies to stand up for American values when doing so could mean losing access to the vast Chinese market.
Castro escorted twelve LGBTQ and disabled asylum-seekers from Matamoros, Mexico to Brownsville, Texas to personally ask Customs and Border Protection officers to admit them to the United States. The request was denied and all twelve were escorted back to Mexico. Meanwhile, Biden told an LGBTQ forum last night in Los Angeles that he would "curtail foreign assistance" to countries that discriminate against LGBTQ people and open a State Department office to promote LGBTQ rights. Warren said she would appoint a special envoy for LGBTQ issues.
Weld wrote a piece for Foreign Affairs laying out his foreign policy vision. The former Massachusetts governor says he wants:
to return the United States to the stable, bipartisan foreign policy that brought the United States through the Cold War. This means restoring deep connections with our European and Asian allies and with Israel. It means building on the changes that brought Middle Eastern countries into alignment against religious extremism and terrorism. It means supporting African countries in their battles against terrorists and their efforts to build effective, independent democracies. And it means recognizing that issues such as the environment and the future of our planet demand multilateral cooperation.
Weld also offered up a broad defense of free trade, making him one of the few presidential candidates not taking a "Trump Lite" line on trade policy.
NPR has posted a page that tracks where the candidates stand on a range of trade issues, including the Trans-Pacific Partnership, the U.S.-Mexico-Canada trade agreement, and tariffs on Chinese imports.
The Chicago Council on Global Affairs released a brief today that compares how liberal Democrats compare with all other Democrats on foreign policy. On most issues the two groups largely agree. They differ, however, on their perceptions of the United States: 57 percent of moderate/conservative Democrats say the United States is the greatest country in the world; just 39 percent of liberal Democrats think so. Liberal Democrats are also are less worried about immigrants and the threat posed by Iran.
I've been noting that the presidential candidates have been saying little about foreign policy even though it's a large part of a president's job. Their relative silence is no accident. It reflects the public's own lack of interest in things overseas. Yes, news articles occasionally pop up claiming that voters want to hear more about foreign policy. But the people showing up at campaign events aren't asking about Afghanistan or the INF Treaty. If you want evidence on that score, "a tally of voter questions kept by Elizabeth Warren's campaign from town halls and other events around the country this year shows just 27 of over 600 questions were related to foreign policy."
The top twelve Democratic candidates remaining in the race will convene on the campus of Otterbein University in Westerville, Ohio, next Tuesday night at 8 p.m. (EST). CNN anchors Erin Burnett and Anderson Cooper and New York Times national editor Marc Lacey are set to moderate. The Washington Post's Jennifer Rubin has offered up a list of foreign policy questions she would like to see asked. We'll see how many Washingtonians actually tune into and stay with the debate. Next Tuesday night is Game 4 of the National League Championship Series, with the Washington Nationals hosting the St. Louis Cardinals.
There are 115 days left until the Iowa caucuses and 389 until Election Day.
Margaret Gach assisted in the preparation of this post.