Can the United States, China, and South Korea Cooperate on North Korea?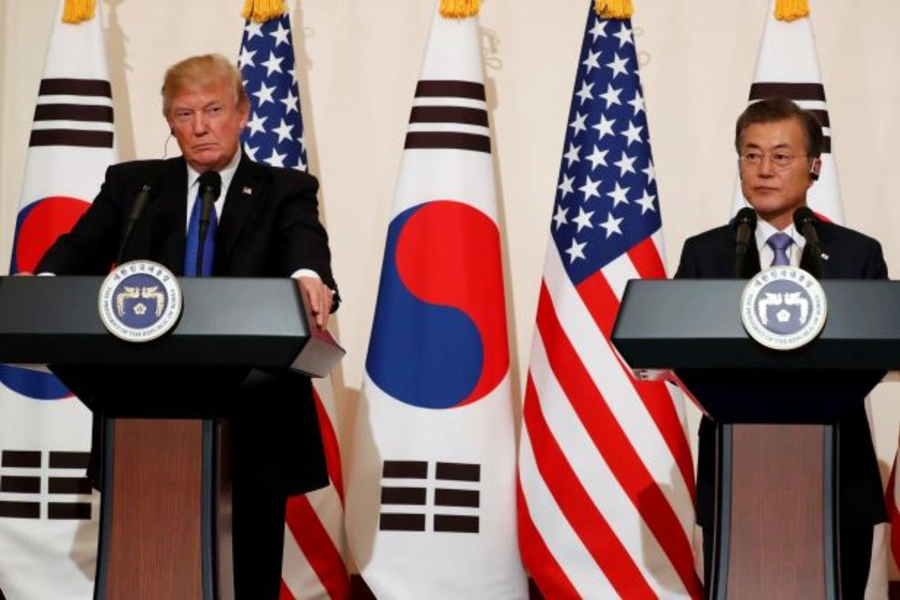 This post is co-authored by Sungtae "Jacky" Park, research associate for Korea Studies at the Council on Foreign Relations. 
Yet again, Asia watchers are pondering how China might be able to help with the North Korean crisis. The vast majority in the Washington DC policy community is skeptical that Beijing has the will or the intent to reign in Pyongyang by seriously enforcing the existing sanctions against the regime. However, Kim Heung-kyu, director of the China Policy Institute and professor at Ajou University in South Korea, argues in a new CFR discussion paper, China and the U.S.-ROK Alliance: Promoting a Trilateral Dialogue, that the Chinese discourse toward North Korea has greatly shifted under Xi Jinping and that time is rife to seek U.S.-China-South Korea trilateral cooperation on North Korea.
According to Kim, two major schools of foreign policy thought, the developing country school and the traditional geopolitics school, competed for dominance in China under Hu Jintao. The developing country school, which was the mainstream, considered China as a developing country that needed to focus on economic development above all other goals. Based on this thinking, China's Korea policy was rather passive and focused on stability and status quo. Under Xi, especially after North Korea's third nuclear test in 2013, China has forged a closer relationship with South Korea. Moreover, calls for tougher sanctions and Chinese support for Korean unification on South Korean terms have also increased in the Chinese discourse. At the same time, the China-North Korea relationship has entered one of the worst periods in its history.
Under Xi Jinping, China has adopted an increasingly active and vocal stance on Korea-related issues. For example, on February 17, 2016, Chinese Foreign Minister Wang Yi suggested pursuing parallel negotiations for denuclearization on the Korean Peninsula on one hand and a peace treaty on the other hand. In March 2017, Wang suggested a dual suspension of North Korea's nuclear and missile programs and of U.S.-South Korea joint military drills. Both suggestions did not lead to any breakthrough. But Kim argues that the Chinese have also become more open to embracing various mini- and multilateral talks to deal with North Korea–related issues.
Kim Heung-kyu argues that, given this shift, China now could be willing to join a trilateral dialogue with the United States and South Korea on North Korea at track 1.7 level, which would include government officials on the U.S. and South Korean sides and nongovernmental experts authorized to discuss sensitive matters by the government on the Chinese side. With enough trust-building, such dialogues could eventually make way for official government-to-government talks on North Korea.
To create room for such possibilities, Kim argues that South Korea should intensify diplomacy with China and reach a consensus on stability and the end state on the Korean Peninsula. South Korea should also avoid creating the perception that it is becoming part of any effort to isolate or contain China, particularly on issues such as the Terminal High-Altitude Area Defense system. The Americans and South Koreans should assure the Chinese that the U.S.-Korea alliance is not aimed at seeking regime change in North Korea and that a unified Korea would not be adversarial to Chinese interests. Given that Kim is deeply familiar with the scholarly opinion in China, his paper should be an insightful read at a time when the United States and South Korea need to understand China's policy toward North Korea better than ever.