The Case Against Rousseff's Impeachment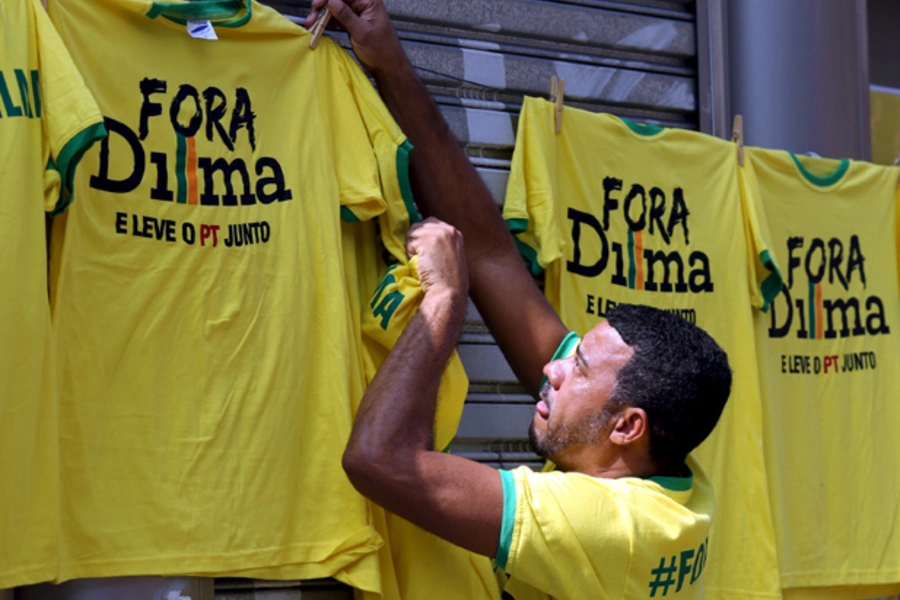 As President Dilma Rousseff's polling numbers fall far into the single digits, the calls for her impeachment grow louder. In Congress, PMDB lower house head Eduardo Cunha has broken with Rousseff, intimating his support for her removal. On the streets protestors too call for a change, marching by the hundreds of thousands to express their anger and frustration.
The legal case against her is currently weak. As the Petrobras corruption investigations expand to include dozens of high profile names, among them former President Luiz Inácio Lula da Silva, Eduardo Cunha himself, and construction magnate Marcelo Odebrecht, Rousseff has not—at least yet—been publicly named. Even if she is, impeachment is only possible for crimes committed as president (the Lava Jato scandals primarily occurred while she was chairwoman of Petrobras, from 2003 to 2010). Some political opponents believe they could try her instead for breaking campaign finance rules or for fudging government accounts. To move forward, two-thirds of the lower house of congress would need to vote to impeach; in the case of criminal charges the Supreme Court would then weigh in. If tried on corruption charges, the Senate would preside. Eight of the eleven sitting Supreme Court judges are Rousseff or Lula appointees. In the Senate her coalition, though weakened, still maintains a majority.
Politically, impeachment doesn't necessarily help her most avid opponents in the PSDB. If removed before January 2017, Vice President Michel Temer of the PMDB would take over, strengthening the hand of a potential rival for the 2018 election. And even with the tensions within Rousseff's own party, the PT, none benefit from her ouster.
Finally, Rousseff's impeachment could set a worrisome historical precedent. This isn't Brazilian democracy's first impeachment go round. In 1992, the opposition PT and PMDB pushed congress to impeach then President Fernando Collor de Mello on corruption grounds. Though he resigned in an effort to stop the proceedings, he was found guilty and barred from public office for eight years (today he is a senator and actively being investigated for accepting bribes in exchange for lucrative government contracts). At the time some hailed it as a democratic achievement, taking on the most powerful and corrupt; others saw it as the political backlash of those opposed to Collor de Mello's austerity and other measures to root out vested interests (none question the actual corruption).
Another impeachment, particularly if done for political or popularity (rather than rule of law) reasons, could weaken Brazil's thirty-year-old democracy. It is this fear that has brought opposition PSDB elder Fernando Henrique Cardoso to the presidency's defense. In the words of the former president, "You'd need to have a crime, and a political consensus in Congress as well as in the street. I don't think that's the situation here."