Challenges and Benefits of South Korea's Middle Power Aspirations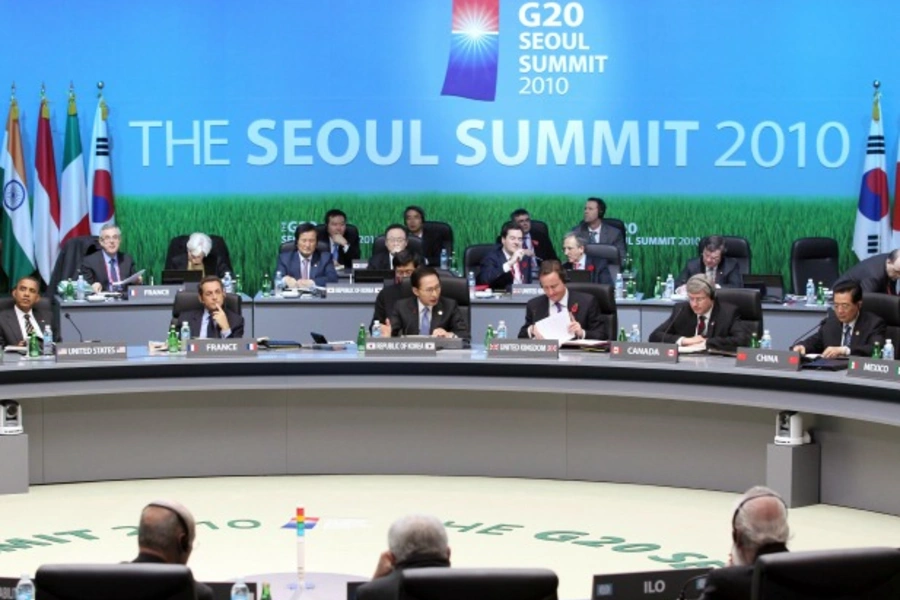 South Koreans have been among the world's early adopters in globalization over the past two decades, going from outpost to "node" by embracing networks, connectivity, and economic interdependence in startling fashion in a very short period of time. It has been commonplace for most South Koreans to think of themselves as a small country, buffeted by geostrategic factors beyond its control, consigned to its fate as a "shrimp among whales." This narrative, generally speaking, conforms with the twentieth century historical experience on the Korean peninsula, which witnessed annexation, colonization, subjugation, and a moment of liberation, followed by division, war, and marginalization as an outpost of the Cold War. Outsider impressions of late twentieth century Korea tended to view Koreans as defensive, self-absorbed, xenophobic to varying degrees, and only capable of viewing the outside world through a distinctively "Korean" lens.
Given these circumstances, the early twenty-first century story of South Korea's embrace of globalization on the foundations of its democratization and modernization is striking. The idea that South Korea should offer something to the world in return for the sacrifices made to defend South Korea from communist domination has had real pay-offs as South Korea's reach and capacities has taken hold in South Korea. Korean conglomerates went global long ago. The younger generation is outward-looking: Korea's "peace corps" ranks second only to the U.S. Peace Corps in terms of size; World Friends Korea (which falls under the Korea International Cooperation Agency, or KOICA) boasts over 3,000 volunteers at a given time, welcoming in 1,000 new volunteers each year into the program. Young Koreans are voracious consumers and top performers in the field of higher-level international education.
A positive by-product of this shift is that South Korea has sought to make contributions to international leadership, both as a way of paying the world back for decades of international support and as a way of sharing with the world its unique experiences with development and democratization. Between 2010 and 2013, South Korea made a concerted effort to host a series of important multilateral forums, marking a new chapter in South Korea's experience as a convener and contributor to the international agenda. But how has "hosting diplomacy" changed South Korea's ability to influence global events, and what lasting impact might South Korea have as a G-20 contributor to international leadership?
To examine twenty-first century South Korea's contributions to the global agenda, I asked four authors, Colin Bradford, Toby Dalton, Brendan Howe, and Jill Kosch O'Donnell, to examine Korea's contributions as a convener, host, and steward of the international agenda for international financial policy, development assistance and donor cooperation, nuclear security, and global climate finance. In addition, Andrew O'Neil evaluates South Korea's middle power aspirations from an Australian perspective. Each of the papers tells its own story of Korean efforts to harness and provide thought leadership in the international arena disproportionate to Korea's size and power.
This set of papers (each available for download here) provides useful insights regarding what South Korea has done well, especially through its efforts to generate leadership through mobilization of ideas, personnel, and institutions. But the papers also reveal some challenges in terms of sustainability, transferability, and effectiveness of Korean contributions to international leadership. Some of these problems are organizational, but some are related to the challenge of establishing a vision and mobilizing "brand awareness" at a national level necessary to claim a particular slice of the international agenda as "the thing" Koreans are known for doing as well as or better than anyone else. The conclusion: Korea's middle power efforts to date provide a good start, but they are still a work-in-progress. In the coming months, President Park will have opportunities to build on this foundation through UN efforts to promote sustainable development and in Paris at the UN conference on climate change.