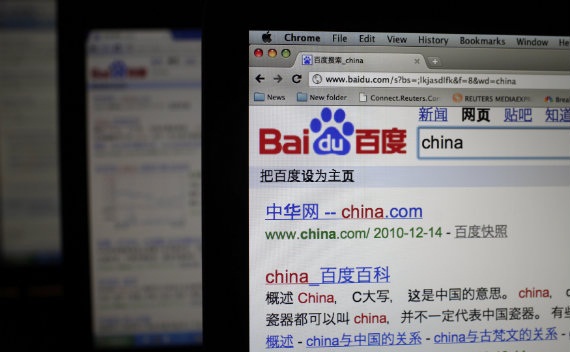 Not much good news coming out of China about the Internet these days. In the days and weeks after the Jasmine Revolutions, China has been tightening controls over cyberspace and new media. Bloomberg reported that DuPont, Johnson & Johnson, GE and a dozen others were victims of hacking over the last two years. This week Google claimed that China was interfering with the ability of users of gmail and other services, probably by using "intercept proxies" to intercept and modify messages. China is increasingly able to shape the Internet to meet its own political and economic demands and the eventual outcome, according to Bill Bishop, is a "two-Internet world" (although Bishop thinks the presence of foreign investment in Chinese Internet firms will limit the degree of autarky of China's web).
This trend, which I think has been evident for at least a decade, runs directly against Secretary Clinton's call for a "single Internet." The question for U.S. policymakers is how to manage these different views of cyberspace. There is going to be no silver bullet solution. There are economic disputes such as access to the Chinese market and competing technological standards. There is the espionage issue. There are the human rights and access to information issues. And there is the cyber war problem: how states might use computer network attacks in a conflict.
I deal with the potential for state conflict in a new policy innovation memo, Cyberspace Governance. There is, in the open source literature, a great deal about how the People's Liberation Army thinks about offensive operations. As a 2007 RAND study notes, PLA analysts speak of "soft-kill" and "hard-kill" methods in information warfare. Since no one really knows how anyone else would react to a cyberattack, or more basically how to define what an attack actually looks like, there is a great deal of room for misperception and error. The memo calls for the United States to define some thresholds and identify legitimate targets with the expectation that other powers will move in a similar direction. For there to be any hope that some international norms of cyber behavior will be defined and accepted, Beijing will have to play along. So far, however, China seems content to live in its own Internet world.