The Color of COVID After Biden's First 100 Days
A stronger economy can be achieved by placing women, especially women of color, at the center of legislative framework.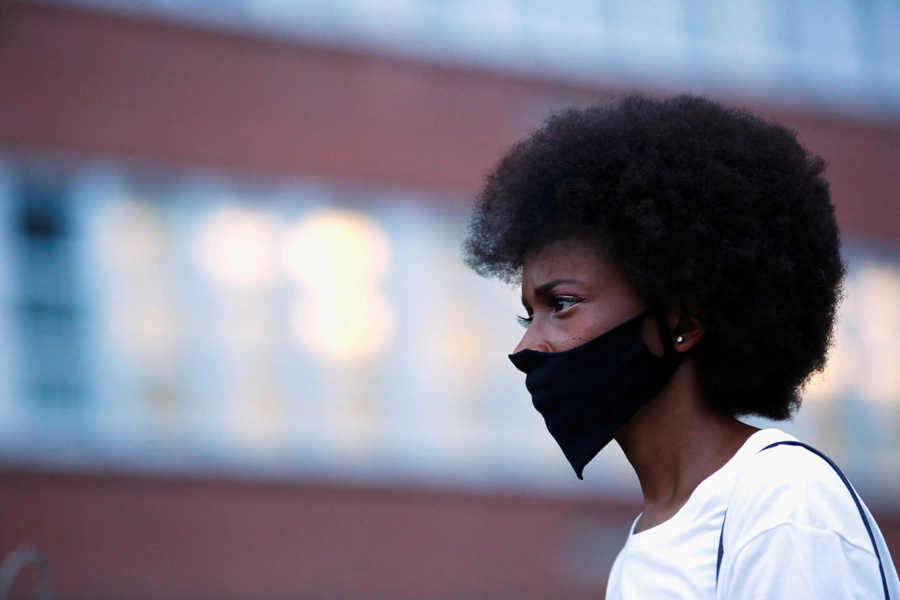 During their first 100 days in office, President Joe Biden and Vice President Kamala Harris have prioritized tackling the twin health and economic crises at home, even as COVID-19 continues to pose serious challenges globally. Having come to office amidst a global pandemic—and economic shutdown—the Biden team moved quickly to launch the President's "Build Back Better" agenda. After signing the American Rescue Plan into law to provide immediate aid to those hardest hit by the pandemic economy, Biden has announced two other legislative proposals: the American Jobs Plan and the American Family Plan. Welcome news for an economy deeply challenged by the pandemic over the past year.
But unlike so many stockholders and technology executives who have grown richer over the past 12 months due to our increasing reliance on digital platforms during our stay-at-home economy, lockdown measures have hit American women and communities of color—particularly women of color—hard. These communities are under-represented in the expanding sectors of the tech economy, especially in the higher-skilled, higher-paid areas. And a lack of broadband access, tech savvy, and internet literacy undercuts the abilities of many marginalized communities at home and abroad.
In a CNN op-ed I wrote about a year ago, I coined the term "Color of Covid," critically examining the race and gender justice paradoxes the pandemic unmasks. As I noted in a subsequent piece, Black and Latinx Americans continue to be overrepresented among both essential workers and the unemployed. Facing a similar duality, women, especially women of color, are also part of the invisible army of frontline workers who keep our economy afloat, yet have borne the brunt of job losses this past year—what I call the "Gender of Covid"...
...Enter President Joe Biden—"a man with a plan. Three plans, actually." After his first legislative victory with the American Rescue Plan, Biden announced the American Jobs Plan and American Family Plan as the other two legs of the stool. While extremely laudable, it's worth unpacking how the dichotomy between these two proposals reinforces the gender divide between the job market and the family.