Coming Clean: Was Justice Served in the Ivory Coast Trial of Simone Gbagbo?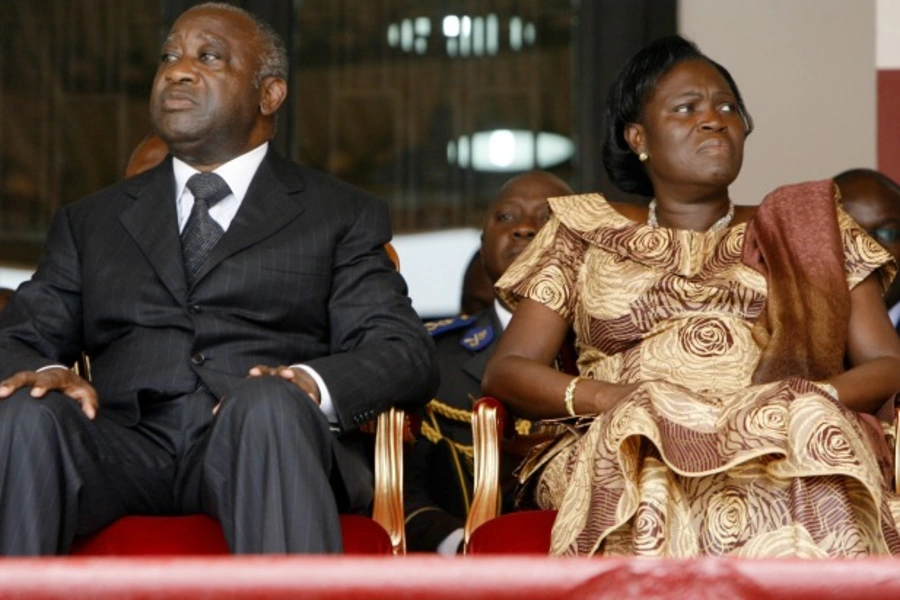 This is a guest post by Cheryl Strauss Einhorn, a journalist and adjunct professor at the Columbia University Graduate School of Journalism.
Ivorian politics are colorful. Yet it may still surprise some that a court in the Ivory Coast sentenced former First Lady Simone Gbagbo to twenty years in prison for her role in the 2011 post-election violence even though prosecutors only requested ten years. The court convicted her of undermining state security, while the prosecution only charged her for disturbing public order.
The hefty sentence comes after the government refused to honor an arrest warrant and transfer Gbagbo to the International Criminal Court (ICC). The government claimed that Gbagbo could receive a fair trial and that a foreign transfer could harm national reconciliation.
In contrast the Ivorian government deported her husband, former President Laurent Gbagbo, to The Hague three years ago, where he awaits trial for crimes classified by the Court as "crimes against humanity." Specifically, he is blamed for over 3,000 deaths that resulted from the civil war that erupted after he refused to accept electoral defeat by current President Alassane Ouattara.
So did Simone Gbagbo receive a fair trial? The Ivorian court's severe decree suggests otherwise. Courts are more likely to alter a judgment to make it more lenient than stringent, and rarely do courts convict beyond prosecution's request. In fact, Human Rights Watch criticized the Ivorian government for refusing to send Gbagbo to the ICC saying the case was not carried out "in accordance with the standards of a fair trial."
Why did the government think that she could get a fair trial in her home country when it did not believe that her husband could? After all Simone Gbagbo is a politician in her own right, president of the Parliamentary Group of the Ivorian Popular Front (FPI) and a celebrity figure with nicknames like the "Hillary Clinton of the Tropics" and the "Iron Lady" by her supporters, and the "Blood Lady," by her opponents.
She earned the epithets after co-founding the socialist FPI with Laurent in 1982 and joining parliament where she and her husband were fierce critics of "neo-colonialism," once describing France's Nicolas Sarkozy as "the devil." But the current conviction suggests that she is more than a firebrand; she is someone capable of encouraging violence, having abetted her husband in silencing opponents of his regime.
The government has not publicly explained its reasoning for keeping Gbagbo's trial at home. Likewise it has not commented on the trial's unusual outcome, nor must it since there is little evidence that the court's activism is having a destabilizing effect on the security of the country just seven months before its next presidential election.
Might Gbagbo's incarceration increase the questions from her supporters about whether the trials against her and her husband are politically motivated? It's possible since Gbagbo supporters say President Ouattara's one-sided justice is evident, claiming he's ignored abuses committed by some of his own supporters, who allegedly also contributed to election violence.
In January, Ouattara mentioned the possibility of pardoning Simone Gbagbo, but nothing has come of it. Is her conviction evidence that no one is above the law, or might her sentence seem like retribution as justice?