The Continental Implications of Nigeria's Elections
The example of Nigeria's consequential upcoming elections could shape politics across the continent.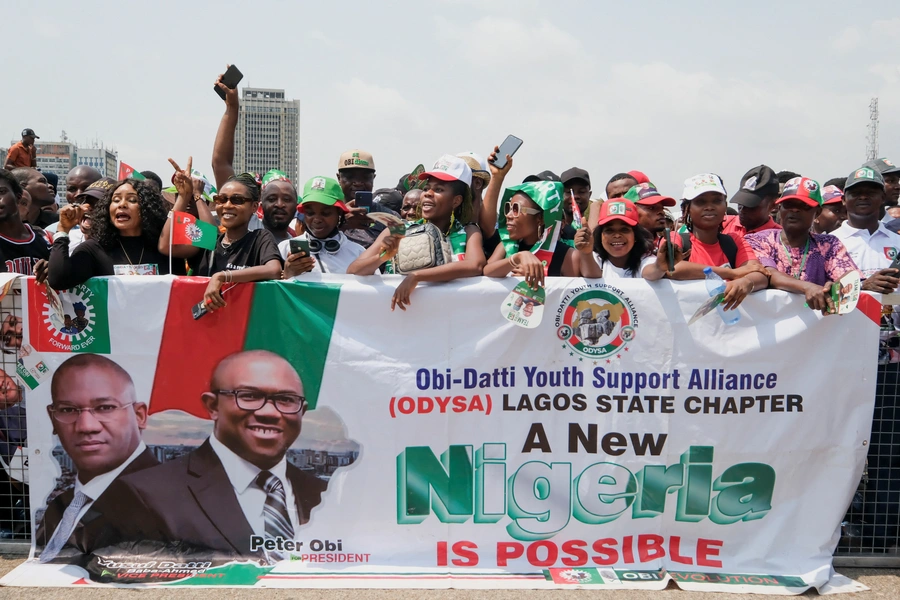 The stakes are high for this weekend's Nigerian general elections. For Nigerians, they represent a chance to change course and find different approaches to the insecurity, dysfunction, and economic hardship that have led nine out of ten Nigerians to conclude that their country is headed in the wrong direction. Thoughtful analysts have noted that any victorious candidate will face mammoth challenges and massive, even dangerous, resistance to reform.   
But the Nigerian elections will influence politics far beyond Nigeria's borders. The sheer size of Nigeria, with the largest economy on the continent and a nearly 220 million strong population, combined with the influence and reach of its creative class, ensures international attention. But so too do the parallels that can be drawn between Nigeria's challenges and those experienced by other African democracies, where regular elections are not delivering the kind of leadership, accountability, and service delivery that citizens wish to see.   
Many worry that the tight race and unpredictable contest for the Nigerian presidency could yield a result that is simply not accepted as valid by a large number of citizens (a problematic trend that is by no means limited to Africa). If the massive electoral exercise in Nigeria is perceived to be significantly flawed, or if widespread doubt exists about whether or not the results reflect the will of the people–even after the country invested in significant electoral reforms aimed at increasing transparency and integrity–it could deal a significant blow to confidence in democratic governance elsewhere. An especially precarious prospect in a region experimenting with military rule once again. 
Similarly, if the insecurity that has plagued the pre-election climate (the country has recorded over 134 attacks on the offices or personnel of the Independent National Electoral Commission) dampens turnout in ways believed to be consequential to the outcome, it could increase cynicism in other states planning elections in the midst of security challenges, like the Democratic Republic of Congo. Even worse, it could provide a useful template to those wishing to disrupt democratic expression elsewhere.  
But Nigeria's politics could also trigger new enthusiasm for political participation. On social media, the Nigerian youths injecting energy into Peter Obi's third party bid are making pan-African connections, drawing inspiration from Zambia's youth-driven democratic transfer of power in 2021, and sparking conversations in Benin and Liberia about what a relatively youthful, technocratic reformer might be able to accomplish in those societies. The ripple effects of a youth-driven surprise in Nigeria could be profound, as young, digitally connected populations seize on new ideas about what is possible, and how political organizing can be effective for their generation.   
In recent years Nigeria has retreated from the continental leadership role it once played, becoming more and more inwardly focused as its own challenges consumed the lion's share of political attention. But the power of its example, for good or ill, remains a potent force.   
Alexandra Dent contributed to research for this article.