The Continuing Problems with the Indo-Pacific Economic Framework
The Biden administration's Indo-Pacific Economic Framework needs more work.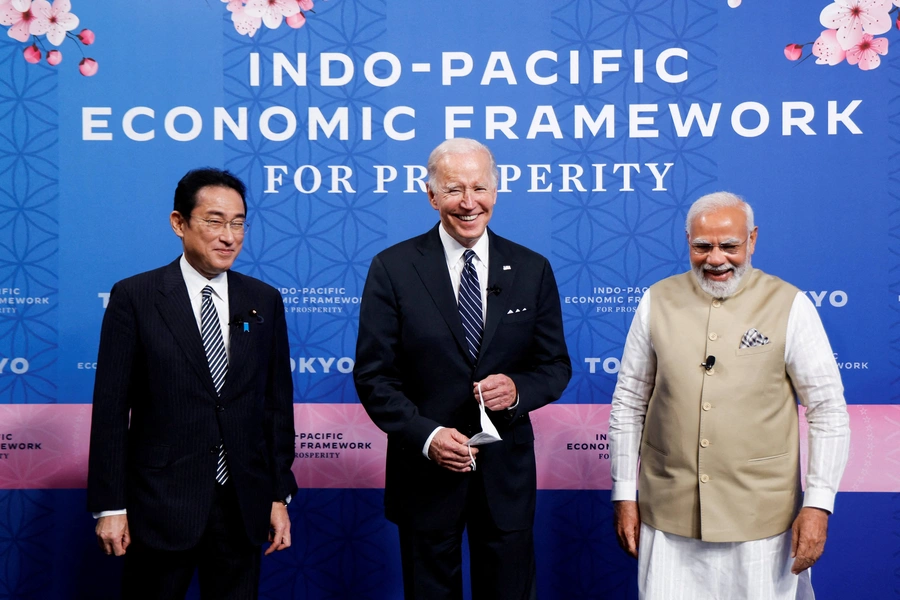 Throughout the spring and early summer, the administration of U.S. President Joe Biden has worked hard to demonstrate that, even as war rages in Ukraine, and Washington and NATO are becoming more focused on Russia, the White House is still also focused on the Indo-Pacific region — especially at a time when China is increasingly isolated and distrusted in parts of Asia, creating a number of opportunities for Washington to exploit.
Biden previously had not made many calls to Southeast Asian leaders, and had previously been slow to appoint ambassadors to some Asian countries as well as send an envoy to the Association of Southeast Asian Nations (ASEAN), angering some Southeast Asian states.
In May, Biden held a major U.S.-ASEAN Summit in Washington, which had been delayed from March because of the Ukraine war. The summit resulted in new plans to accelerate digital development in Southeast Asia, address climate change in the region, and expand maritime cooperation in the hope of eventually developing a U.S.-ASEAN comprehensive strategic partnership. The summit also provided the Southeast Asian leaders who attended a chance for face time with the president at the White House.
The administration complemented that summit with a range of visits by senior officials to the region, including a visit by Deputy Secretary of State Wendy Sherman to countries such as South Korea, Vietnam, Laos, and the Philippines, where she met with incoming President Ferdinand Marcos Jr., seemingly in an attempt to woo a man who had already expressed a desire for stronger ties with China and whose family has a checkered history with the United States, to say the least. Washington has also launched an expanded version of military exercises with Indonesia and other countries that include many more Asian nations than in the past, and Biden traveled to Japan for a meeting with Prime Minister Fumio Kishida as well as a trilateral meeting with the leaders of Japan and South Korea.
Most notably, the Biden administration in May released its long-awaited Indo-Pacific Economic Framework, which they claimed was a significant trade initiative. But there remain huge problems with the Framework, as I discuss in a new Japan Times article, available here.