COVID-19 Death Rate Rising in Africa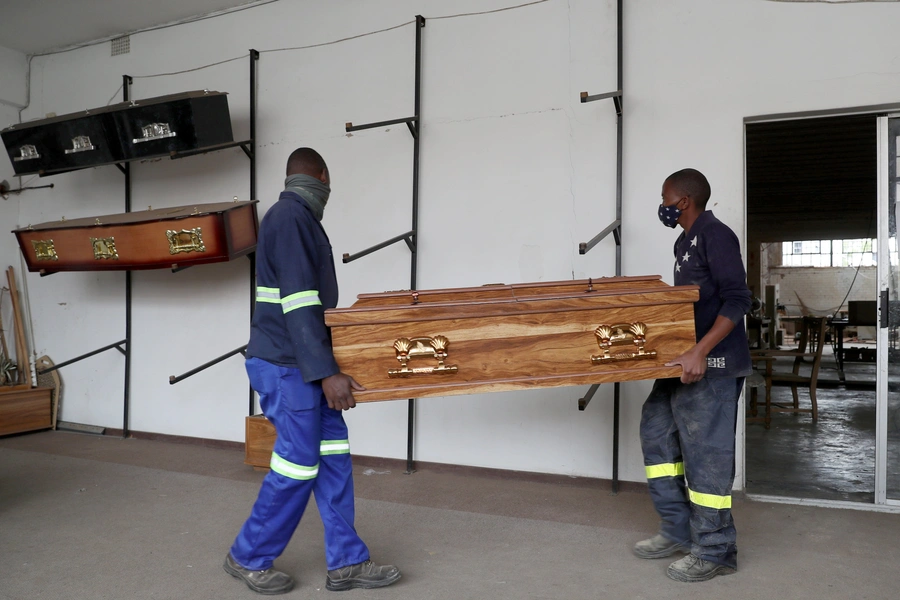 The Africa Centres for Disease Control and Prevention (Africa CDC) has announced that the COVID-19 case fatality rate in Africa is now 2.5 percent, higher than the worldwide level of 2.2 percent. (According to Johns Hopkins University, in the United States the rate is 1.7 percent; in New Zealand, 1.1 percent.) In twenty-one countries on the continent the case fatality rate is 3 percent or higher. Africa CDC announced that there were 207,000 new cases the week of January 18, of which 100,000 were in South Africa.
African statistics with respect to COVID should be treated with caution. Most African countries have poorly developed public health infrastructures and testing for COVID is not as widespread as in other parts of the world. South Africa in general has the continent's best official statistics, and it has implemented a vigorous COVID testing regime. Hence, it is not surprising that the South African percentage of reported African COVID-19 cases is high—though a new variant of the disease driving explosive growth in South African case numbers also explains some of the country's disproportionate affliction. Overall, African mortality statistics are probably better than those measuring specific diseases but vary considerably from one country to another. For example, a much higher percentage of deaths are officially recorded in South African than in Nigeria.
Africa has a heavy disease burden, food insecurity is widespread, and medical infrastructure is often poor. Up to now, it had been thought the COVID case fatality rate in Africa was less than in other parts of the world. Explanations included that its population is more youthful [PDF] and could have acquired some immunity because of exposure to other diseases. Even with those caveats in mind, the clear takeaway from the recent announcement is that the case fatality rate from COVID-19 in Africa is going up.