Credibility in Short Supply in Sudan
Champions of democracy in Sudan should be wary of promises from junta leaders to give up political power.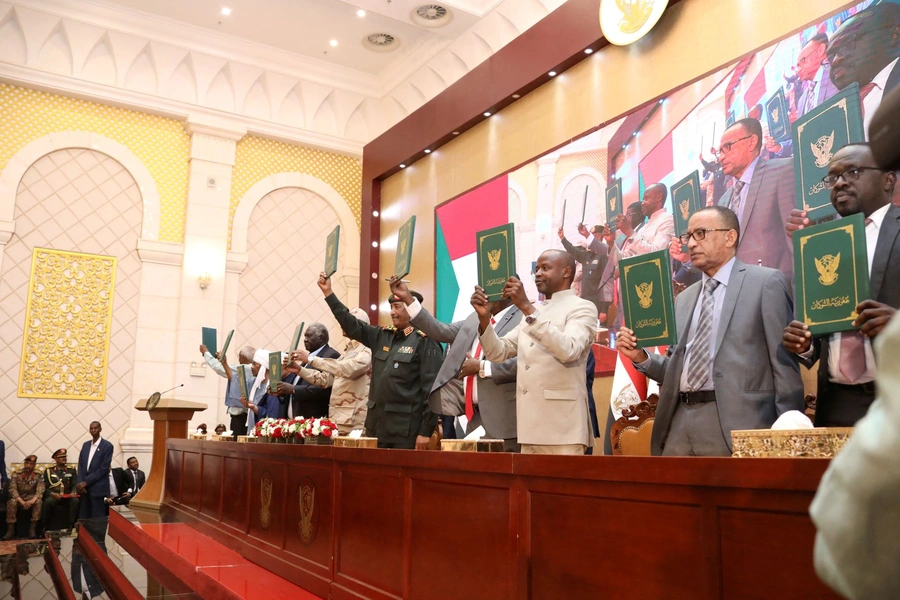 Sudan's December 5, 2022 framework agreement, facilitated by the United Nations (UN), the African Union (AU), and the Intergovernmental Authority on Development (IGAD), is billed by supporters as the country's best chance at moving toward a genuine political transition. The deal between the military and a coalition representing some, but by no means all, pro-democracy forces, promises a two-year transition to democratic elections, and the military has pledged to hand over political power to civilian authorities (on a notably unspecified timeline). 
It is difficult to understand why anyone should believe them. The same people struck a deal in July 2019 creating a three-year transitional arrangement before elections, only to stage a coup in the autumn of 2021. To be sure, since then, Sudan's economic woes have deepened. Popular protests have persisted despite the military's repression. But time has given the military a chance to consolidate relationships with other Sudanese entities and external powers willing to facilitate the economic arrangements that sustain the powerful with no particular desire to see real democracy take root in Sudan. Extended "transitional" periods that empower the military give them ample opportunities to engineer the kind of instability that they can later argue requires their continued control. 
Time has also created space for cynical image rehabilitation efforts, like those of Mohamed Hamdan Dagalo, known as Hemedti, whose resumé includes directing some of the worst atrocities in Darfur and the murder of civilian protestors in 2019. He arranged to have himself named person of the year by Sudan's National Human Rights Commission. General Abdel Fattah Al-Burhan, who leads the Sudanese junta, has been playing regional statesman, serving as the Chairperson of the IGAD Assembly of Heads of State and Government.
The top UN official in Sudan, Volker Perthes, told the Security Council in December that progress toward the deal was reason for optimism regarding Sudan's ability to resolve its economic and political crises. Talks currently underway to clarify thorny issues like security sector reform and accountability for human rights abuses committed since 1989 may shed light on whether this is merely wishful thinking. But while trying to generate and sustain momentum for any viable path to a real transition in Sudan makes sense, external parties, including the United States should temper their enthusiasm. Secretary Blinken may live to regret including support for this framework agreement in his list of areas where "diplomacy delivered" in 2022. Sudan has real voices of moral authority throughout the country, and their skepticism is warranted. Thus far, nothing concrete has been delivered at all. The only thing worse than a sham process that continues to empower the junta would be a sham warmly endorsed by the global power most vocal about shoring up democracy and pushing back against authoritarianism.