Cyber Week in Review: April 26, 2019
This week: Sri Lanka bans social media; UK National Security Council's Huawei decision leaked; election system vendors working to secure election security; and, Facebook faces landmark FTC fine.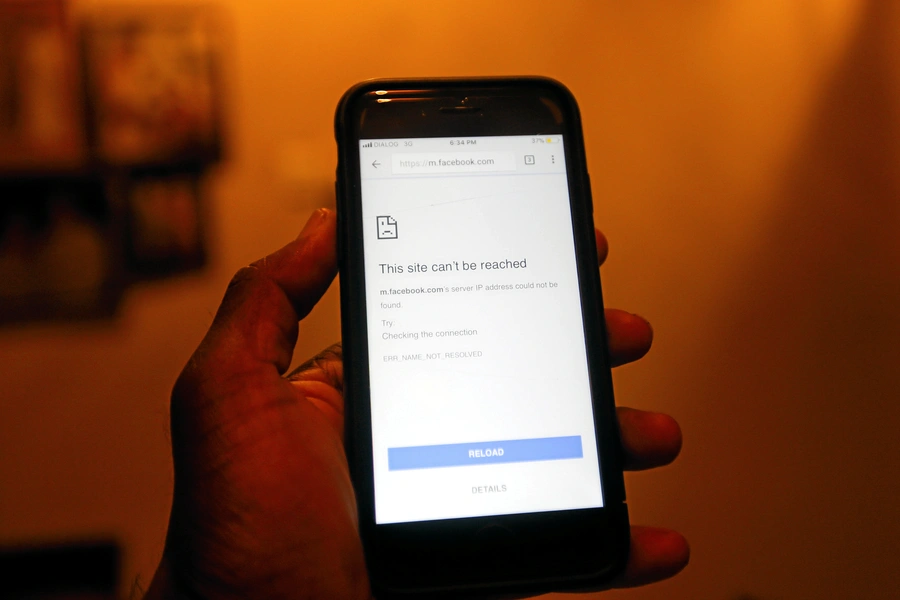 Here is a quick round-up of this week's technology headlines and related stories you may have missed:
Sri Lanka Bans Social Media. After Sunday's terrorist attacks, Sri Lanka has blocked social media sites, including Facebook, WhatsApp, YouTube, and Snapchat. The block is aimed at preventing the spread of misinformation about the attacks and incitement of retaliatory violence. This is not the first ban of social media platforms in the country. Last year, the government temporarily blocked social networks after determining the spread of online hate speech, mostly on Facebook, provoked anti-Muslim violence. Facebook promised to hire more content moderators, but Sri Lankan officials are unconvinced. Digital rights activists are divided on the ban. While some believe it is a necessary "indictment" of social media companies' failure to change their practices, others question the effectiveness of the action. Critics note that Sri Lanka's low internet penetration signals that the negative rhetoric is spread offline through traditional media, and those wishing to access the blocked sites can simply use VPNs. Nevertheless, Sri Lanka's ban reflects a growing concern among countries about social media's companies' ability to moderate misinformation and hate speech online. Next month, New Zealand's Prime Minister Jacinda Ardern will meet with French leaders to discuss an agreement between governments and tech companies to remove violent extremist content online. The details of the agreement remain unclear, but Ardern is seeking a global solution.
Will the UK Partially Ban Huawei? : On Tuesday, news reports alleged that the UK's National Security Council decided to impose a partial ban on Huawei equipment in UK 5G networks. While some states have explicitly refused to ban Huawei equipment, the United States, Japan, and Australia have chosen a complete ban of the company from their 5G ban networks. The UK will allegedly take an intermediate approach, as it will prohibit Huawei from providing 'core' equipment but still allow the firm to supply non-core components. Not all Members of Parliament (MPs) agree with the decision, and many Conservative MPs criticized the revelation that Huawei would be permitted to provide any equipment at all. The chairman of the defense select committee claimed that Huawei is "intimately linked with the Chinese communist government and its deeply hostile intelligence services," and some Conservative MPs are still advocating for a complete ban.
Election Security in the Spotlight: Cyberscoop reports  that election systems vendors are finally starting to take cybersecurity seriously. Major vendors such as Elections Systems & Software (ES&S), which purports to install 60 percent of voting systems nationally, and Unisyn Voting Solutions have been working with the Department of Homeland Security's National Cybersecurity and Communications Integrity Center to complete penetration testing and discover vulnerabilities in their products. Surprising some experts, ES&S has also called on Congress to implement industry-wide regulation that would include "coordinated vulnerability disclosure and bug bounty programs." The manufacturing firms' actions come in the wake of the 2016 elections and subsequent criticism from Democratic lawmakers. Last month, senior Democrats criticized industry leaders' products for having "not been meaningfully updated in two decades;" it was also revealed that Russian attackers targeted all fifty states' election systems in the 2016 elections, successfully breaching many of them.
More Bad News for Facebook: Facebook announced on Wednesday that it expected to pay a fine of $3 billion to $5 billion to the U.S. Federal Trade Commission (FTC) for its user privacy violations. The fine comes in response to Facebook's breach of a 2011 settlement it made with the FTC after it misrepresented who would have access to users' data. A $3 billion fine would be the largest fine imposed by the FTC for privacy violations, and if the fine reaches $5 billion it will amount to a third of Facebook's 2019 first quarter reported revenues of $15 billion. The New York State Attorney General will also be investigating Facebook for collecting email addresses of 1.5 million users' contacts without permission and using that data for ad targeting. Taken together, the FTC and NY AG's actions could signal that the United States is beginning to follow in the footsteps of the European Union, which has taken significant steps to curb the influence of large technology firms in the past few months.