Cyber Week in Review: December 14, 2018
This week: Huawei, Made in China 2015, that Bloomberg-Super Micro story, and proposals for new internet legislation in Russia.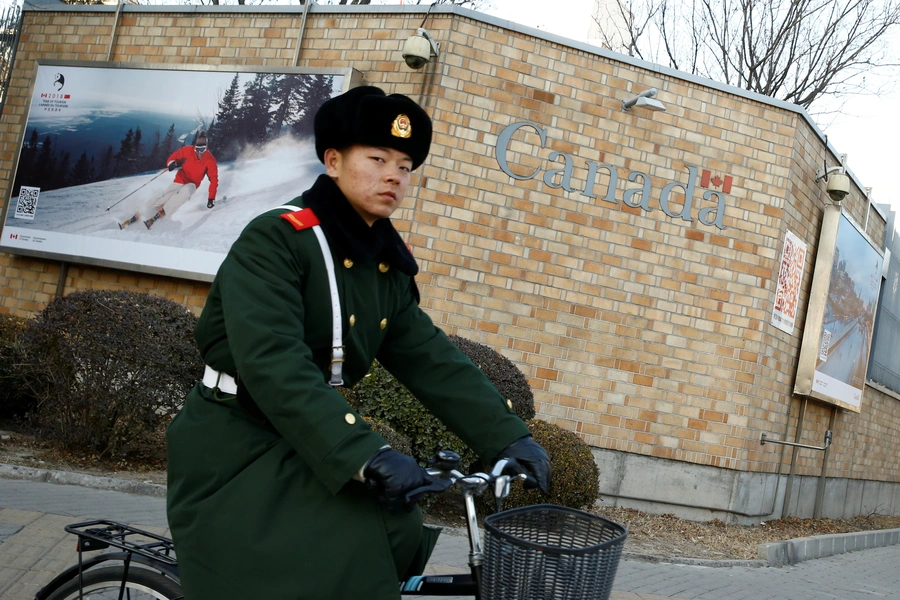 Here is a quick round-up of this week's technology headlines and related stories you may have missed:
1. We have run out of Huawei puns. Huawei is embroiled in a political maelstrom over the integrity of its telecommunication equipment and its connection to the Chinese government. At the center is Huawei's Chief Financial Officer Meng Wanzhou, who was granted bail in Canada this week as she awaits possible extradition to the United States for evading U.S. sanctions. Although U.S. officials have insisted that the case against Meng is a law enforcement matter and separate from U.S.-China trade talks, this week Trump linked both issues, saying he is open to using Meng as a bargaining chip with China.
Meanwhile, a number of countries are continuing their slow march towards cutting Huawei out of their 5G networks. This week Germany's Deutsche Telekom announced it would review its vendor strategy and France's Orange said the Chinese firm would not build its 5G network. Also, Japan's top three telecom operators announced that they would eschew Huawei gear in their 5G networks. These developments came the same week as a report in the Australian press claiming that members of the Five Eyes intelligence network met in Canada to coordinate their efforts against Huawei, and reportedly aim to coordinate with Japan and Germany as well. Together, these countries represent a formidable coalition that might keep Huawei out of the telecom networks of most developed countries.
2. Did you enjoy your stay at the Marriott? The Chinese government wants to know. Fueling officials' concerns about Huawei is the resurgence of Chinese cyberattacks. This week government sources disclosed that China's Ministry of State Security (MSS) was likely behind a recent cyberattack on the Marriott hotel chain, which exposed the personal details of over 500 million guests. The attack appears to be the latest in a string of "big data" heists originating from China. Experts believe that the MSS is building a database with stolen data to identify U.S. spies and aid intelligence gathering.
3. The last nail in the coffin for Bloomberg's Super Micro story? Super Micro informed customers that independent testing of its motherboards found no malicious chips or other hardware that would enable espionage. Super Micro commissioned the independent verification after a blockbuster Bloomberg Businessweek report that alleged China's intelligence services had covertly modified Super Micro motherboards during the manufacturing process in China. The allegedly altered motherboards were then sold to Amazon and Apple. If true, the story would confirm longstanding fears in the U.S. intelligence community that China was leveraging its position as the world's IT manufacturer to facilitate intelligence operations. Both companies vociferously denied there was any evidence of compromise of the Super Micro hardware they bought, and this new independent testing seems to confirm that. Bloomberg has not responded to the latest development in the saga, but has previously maintained that it stands by its story. 
4. You will respect my authority! Russian legislators and regulators are proposing two new internet-related laws. The first, a proposal by a trio of lawmakers—including one the UK alleges played a role in the poisoning of Alexander Litvinenko—would make it a misdemeanor to "blatantly disrespect Russian society, the state, official state symbols, the Russian constitution, and law enforcement agencies" online. Violators would be liable to up to a $75 fine or fifteen days in prison. The second, proposed by internet regulator Roskomnadzor, would give it the ability to ban search engines that did not filter search results against the regulator's list of banned websites in Russia. The law stems from a dispute between the regulator and Google, which was recently fined a pittance for failing to comply with Roskomnadzor's request to remove the banned links from its search results in Russia.