Cyber Week in Review: January 15, 2021
Amazon, tech companies drop Parler; Treasury Department sanctions individuals in Russia-linked effort to influence U.S. election; Commerce Department issues rules to block telecom equipment from six countries; Trump administration blacklists nine additional Chinese companies; and Uganda blocks social media platforms ahead of general election.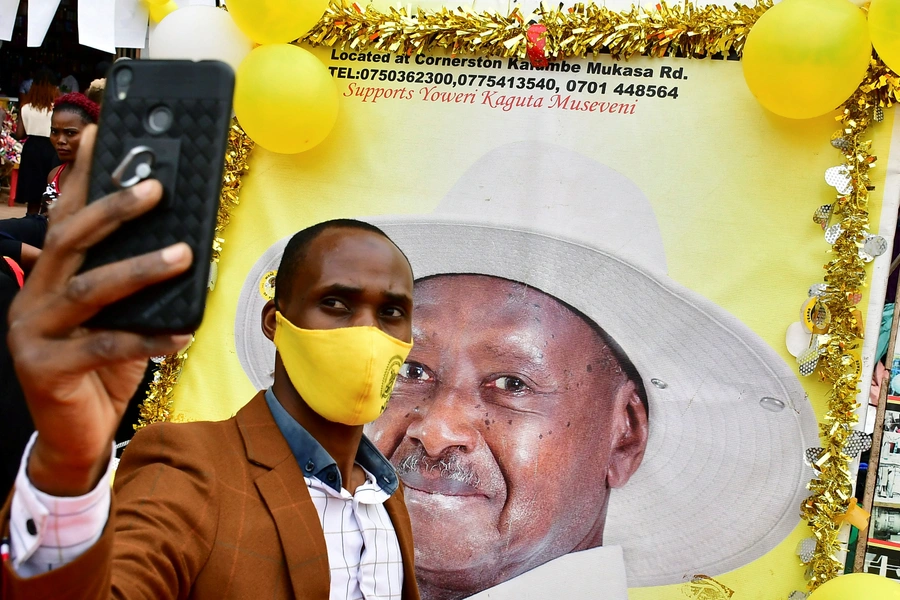 Amazon, Tech Companies Drop Parler
Parler was forced offline this week after Amazon shut off its web-hosting services to the controversial social media platform. Google and Apple also dropped Parler from their app stores over the weekend. In announcing the decision, Amazon cited Parler's inadequate processes for moderating content that encourages and incites violence, which violates Amazon's terms of service. Parler, the self-described "free speech" social media platform popular among the far-right, saw a significant increase in users last week after Facebook, Twitter, and other social media platforms banned President Trump. Parler has loudly criticized Amazon's decision to suspend its web-hosting services, saying that the decision was made for political and anti-competitive reasons. 
Treasury Department Sanctions Individuals in Russia-Linked Effort to Influence U.S. Election
On Monday, the Treasury Department announced sanctions against seven individuals and four entities associated with Andrii Derkach, a member of Ukraine's parliament and designated Russian agent with ties to Rudy Giuliani, for attempting to influence the U.S. election. The department said that those sanctioned, which include several current and former Ukrainian lawmakers, used U.S. media, social media platforms, and influential people in American politics to spread misleading and unsubstantiated claims that President-Elect Biden and other U.S. officials participated in corruption, money laundering, and unlawful political influence in Ukraine. Andrii Derkach, who was sanctioned in September 2020, has been accused of sending misinformation to President Trump's allies in Congress around the time of his first impeachment. 
Commerce Department Issues Rules to Block Telecom Equipment From Six Countries 
On Thursday, the Commerce Department moved forward with new rules to allow the United States to ban telecommunications equipment purchases from China, Russia, Iran, North Korea, Venezuela, and Cuba. The rules take effect in sixty days from Thursday, and the Commerce Department would have 180 days to approve or reject sales of telecoms equipment from these six countries. One senior Trump administration official remarked, "the rules are reasonable" and that the Biden administration will "see the need for them." The rules are a broad approach mirroring a long-running effort by the United States to ban telecommunication equipment from China and other adversaries.
Trump Administration Blacklists Nine Additional Chinese Companies 
On Thursday, the Trump administration added nine Chinese firms, including Xiaomi and plane-maker Comac, to a blacklist of alleged "Chinese Communist Military" companies. The list stems from the 1999 National Defense Authorization Act, which required the Department of Defense to compile a register of companies owned or controlled by the Chinese military. Last November, President Trump signed an executive order banning U.S. investment in firms placed on the list, which means that unless the recent order is overturned, American investors will have to divest from these companies. Xiaomi released a statement denying affiliation with the Chinese military and saying that it operates in "compliance with the relevant laws and regulations of jurisdictions where it conducts its businesses." The addition of Xiaomi, the third largest smartphone manufacturer globally, to the list is unusual because most of the other companies blacklisted are large industrial firms focused on construction, shipbuilding, and telecommunications.
Uganda Blocks Social Media Platforms Ahead of General Election 
In a speech on Tuesday, Ugandan President Yoweri Museveni announced that he had ordered his government to ban Facebook, along with other social media platforms, days after Facebook and Twitter removed fake accounts linked to his administration that were involved in "coordinated inauthentic behavior" aimed at manipulating discourse around Uganda's general election on Thursday. Facebook's investigation into the activity began after Atlantic Council's Digital Forensic Research Lab reported on a network of government-linked social media accounts that were criticizing opposition and promoting the National Resistance Movement, President Museveni's party. Despite opposition leader Bobi Wine claiming widespread election fraud and violence, early vote tallies on Friday show President Museveni leading by a wide margin.