Cyber Week in Review: May 14, 2021
Cyberattack leads to shutdown of U.S. pipeline; Coalition to push for increased semiconductor funding is formed; President Biden signs executive order to improve U.S. cybersecurity; and Pentagon removes Xiaomi from blacklist.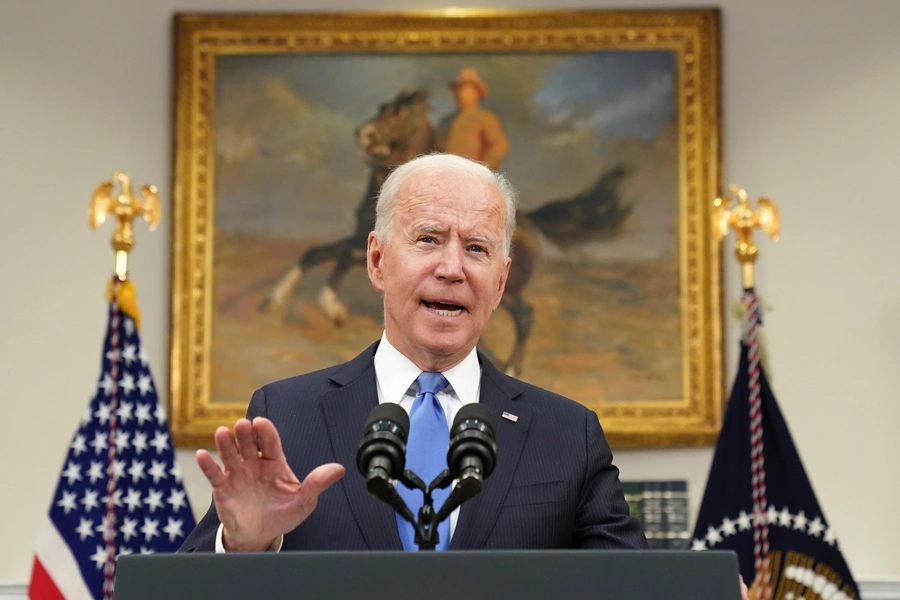 Cyberattack Leads to Shutdown of U.S. Pipeline
A ransomware attack on one the largest pipelines in the United States forced a shutdown of the entire system, halting the flow of refined gas, diesel, and jet fuel through its 5,500-mile network along the east coast. In a statement last Friday, the operator of the pipeline, Colonial Pipeline, announced that it had shut down the system in order to prevent further disruption by the hackers. "Our primary focus is the safe and efficient restoration of our service and our efforts to return to normal operation." Government officials believe the attack to be the work of ransomware gang DarkSide, to whom Colonial Pipeline paid a nearly $5 million ransom hours after discovering the breach to recover stolen data. In a statement on Saturday, the White House said that it is working to "assess the implications of this incident, avoid disruption to supply and help the company restore pipeline operations as quickly as possible."
On Monday, DarkSide published an apparent apology on its website on the Dark Web, saying that the group was "apolitical," unaffiliated with any government, and planning to implement checks to avoid causing "social consequences in the future." On Thursday, President Biden announced that his administration believes the hackers behind the attack are based in Russia but does not suspect any involvement by Moscow, stating "We do not believe—emphasis on we do not believe—the Russian government was involved in this attack." When asked if he would rule out retaliation against DarkSide, President Biden answered "no." Around the time of President Biden's remarks, DarkSide's website was taken down, and the group has announced that it will cease operating, citing disruption of their infrastructure by law enforcement agencies and U.S. pressure.
Coalition to Push for Increased Semiconductor Funding Is Formed
Amid a global semiconductor shortage, the Semiconductors in America Coalition, a newly formed group representing chipmakers and their customers, is calling upon Congress to approve President Biden's proposed $50 billion fund for semiconductor research and manufacturing as part of his $2.3 trillion infrastructure bill. In a letter to Congress, the group, which includes Amazon, Intel, Nvidia, and Apple, among others, argues that federal funding "would help America build the additional capacity necessary to have more resilient supply chains to ensure critical technologies will be there when we need them." Although the chip shortage has significantly affected the auto industry in particular, the coalition does not include any automakers. Groups representing automakers sent their own joint letter to congress last week, calling for "specific funding for semiconductor facilities that commit to dedicating a portion of their capacity to motor vehicle-grade chip production."
President Biden Signs Executive Order to Improve U.S. Cybersecurity
Following the Colonial Pipeline ransomware attack, President Biden signed an executive order on Wednesday that aims to modernize the United States' cybersecurity strategy and defenses. In particular, the order requires the National Institute of Standards and Technology to set new guidelines for vendors that provide software to the government: "The guidelines shall include criteria that can be used to evaluate software security, include criteria to evaluate the security practices of developers and suppliers themselves, and identify innovative tools or methods to demonstrate conformance with secure practices." It also establishes a new Cyber Safety Review Board, which will first review the SolarWinds campaign. Moreover, the order mandates that all federal agencies encrypt both their stored and transmitted data. As the New York Times points out, the effort focuses largely on corporate transparency and decreasing the time between when a breach occurs and when the government is notified—an issue that has exacerbated the impact of cyberattacks.
Pentagon Removes Xiaomi From Blacklist
In a reversal of Trump administration policy, the U.S. Department of Defense (DOD) has agreed to remove Chinese tech company Xiaomi from an investment blacklist. The decision comes two months after a federal judge halted the ban due to the DOD lacking "substantial evidence" that linked Xiaomi to the Chinese military. "U.S. courts found that the Trump administration failed to develop a legally sufficient basis for imposing restrictions on the company and compelled this action," a spokeswoman for the National Security Council said in a statement. Still, "the Biden administration is deeply concerned about U.S. investments in companies linked to the Chinese military and is fully committed to keeping up pressure on such companies." The DOD's move is another instance in which the Trump administration's efforts to place restrictions on individual Chinese companies have been overturned, after similar bans against TikTok and WeChat failed to hold up in court.