As the Debt Ceiling Crisis Looms, Allies and Adversaries Are Watching
A U.S. default would send a shock through the global economy and risk the credibility of the U.S. dollar. It would also alarm U.S. allies while presenting a gift to its adversaries.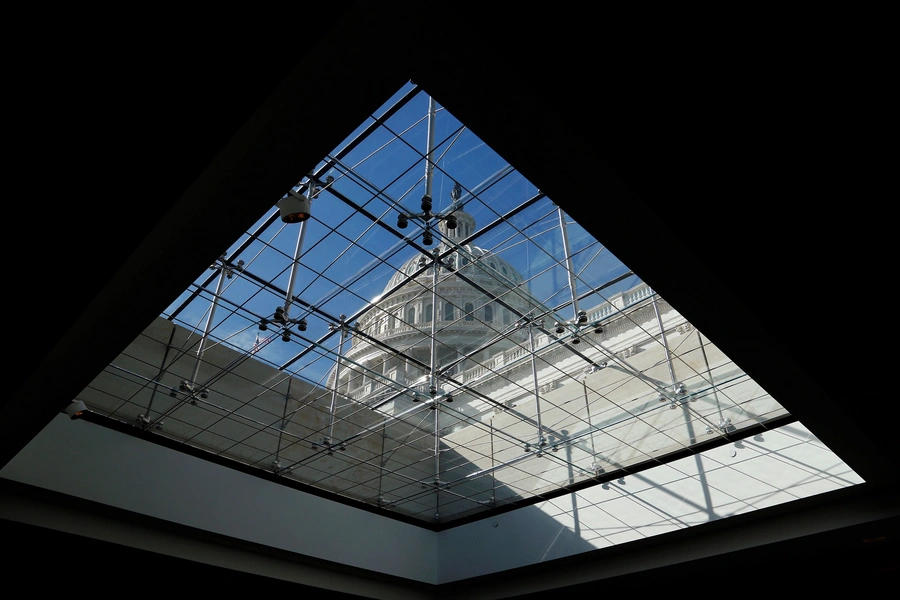 President Joe Biden put the debt ceiling drama front and center in his State of the Union address for all the world to see—and the world was watching. The Biden administration is looking for a "clean" increase in the debt limit—one with no additional provisions—while a small, vocal, and shockingly influential subset of House Republicans appear willing to risk default on the U.S. national debt to force large, but unspecified, spending cuts. This could just be political grandstanding (we've seen it before), but it appears this time it is different. The apparent willingness of some extreme House politicians to gamble with a U.S. default, which would roil markets and weaken the credibility of the dollar and Treasury market, is simply reckless. From outside the United States, this move looks like gross irresponsibility at a time when the United States is making the case that global leadership demands responsible stewardship.
U.S. politicians must avoid such a gamble to show the world America is a worthy steward. U.S. allies are watching the debt ceiling debate closely. Competitors and adversaries are watching even more closely. It was important that the president made clear on the House floor that not all Republicans share such extreme views, and there should be a path to work with House Speaker Kevin McCarthy (R-CA). This signals to allies that despite our polarization, we are not all extremists. The proof, however, will be in whether responsible leadership will prevail later this year.
The strength of the dollar as a reserve currency and the powerful draw of deep liquid Treasury markets and capital markets are the bedrock of the United States' financial system within the global financial system. They serve as the basis of economic statecraft and sanctions regimes. A risk-it-all attitude undercuts America's relationships with allies and countries supportive of U.S. leadership in sanctioning, for example, Russia over its ruthless invasion of Ukraine.
Worse, irresponsible behavior by the world's dominant economy feeds Chinese talking points on America's recklessness with its exorbitant privilege. It broadcasts that certain politicians do not care what subsequent damage would be done to global markets or the global economy. For politicians to flag the danger to U.S. influence of China more effectively internationalizing the renminbi while America risks a debt default is simple folly. We should be wary of letting competitors and adversaries use this moment against us.
The battle with an extreme few is a function of America's highly partisan political process, which too often appears to reward party over country. The danger is committing a self-inflicted wound on the world stage. That would not reflect the majority will of either party or the population at large. Moreover, this battle is stealing valuable political bandwidth from lawmakers on both sides of the aisle, as well as administration officials when there are substantial challenges to tackle at home and abroad. Such behavior shows America's weakness, not its strength, to the rest of the world. Let's hope politicians of both parties choose to act responsibly and live up to America's own rhetoric and the values we seek to promote elsewhere.