Duterte's Misguided Southern Strategy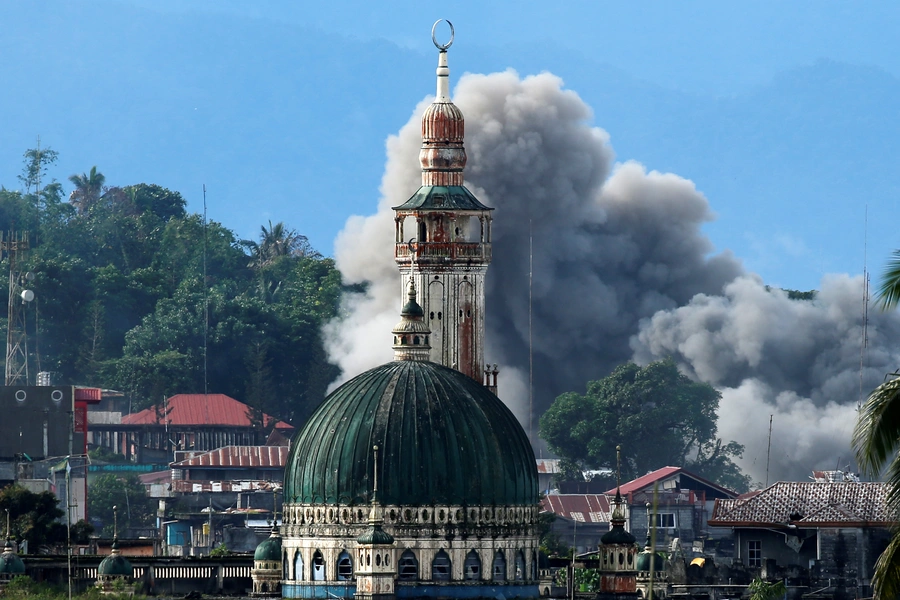 As the battle for Marawi, a major city of some 200,000 in the southern Philippines, has dragged on for weeks, it has begun to raise global concern. The conflict pits fighters who have pledged allegiance to the self-declared Islamic State against the Philippine armed forces; leading politicians from the United States and countries in Southeast Asia now fear that the southern Philippines battle, increasingly prominent in Islamic State propaganda, will lure militants from around the world. "They [Islamic State] are certainly trying to get fighters into that region" in the southern Philippines Republican Sen. Joni Ernst told the Associated Press earlier this month. "We need to address the situation. It should not get out of control."
Yet although Duterte has already taken an extremely harsh and brutal approach to narcotics, and although he was the mayor of the biggest city on the major southern island of Mindanao, as president he actually paid relatively little attention to the conflict in the southern Philippines—until recently. Meanwhile, his declaration of martial law will not help the Philippine authorities destroy Islamic State-linked groups in the south.
For more on Duterte's misguided approach to militants in the Philippine south, see my new Expert Brief.