Establishing a Sacred Trust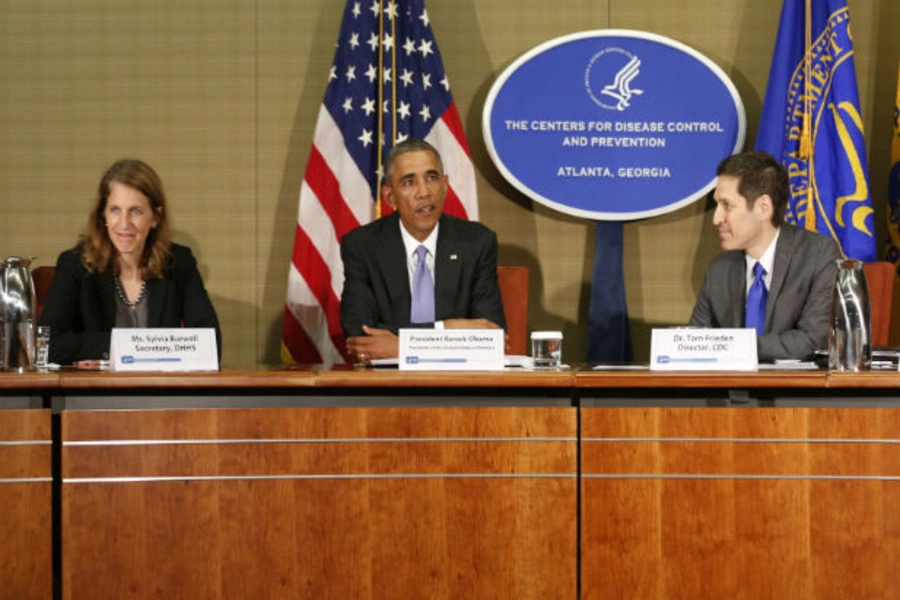 This is a guest post by Colonel Clint Hinote. He is the 2014-2015 U.S. Air Force Military Fellow at the Council on Foreign Relations. The opinions expressed here are his own.
Because what makes us unique on the face of the earth is that as a military if you need something, we're going to get it for you. You can trust in that.
-General Martin Dempsey, 21 January 2012
West Point, New York
 Dr. Olivet Buck died over the weekend after losing her fight with Ebola, which she contracted while treating others with the disease in her home country, Sierra Leone. Though the government there asked for help to evacuate her to a higher level of care, Dr. Buck became the latest of four doctors to have died while treating patients in Sierra Leone. To date, more than three hundred health-care workers in West Africa have contracted the disease, half of whom have died.
As doctors struggle to help victims within a distrustful population, supplies are running short—including the protective gear that shields health care workers from the disease while treating patients and collecting the dead. For those who successfully avert infection, endless shifts and prolonged exposure to the horrors of Ebola are taking their toll. Some caregivers are developing post-traumatic stress disorder (PTSD) in ways that are eerily similar to soldiers on a battlefield, but they lack a place to recover, and until recently, had no relief in sight.
Though their bravery and commitment matches that of any soldier's on the battlefield, these health care workers lack external support. They have done their best with makeshift facilities and equipment. Unfortunately, that has not been enough to stop the disease from spiraling out of control. Predictions vary, but some experts estimate the caseload will exceed one hundred thousand patients by the end of 2014. The fact that Médecins Sans Frontières (MSF, also known as Doctors Without Borders)—a group known for its commitment to independence and neutrality—is asking for military help shows how bad things are on the ground.
The world has begun to unite to fight Ebola, and more volunteers must travel from all corners of the globe to West Africa. According to the World Health Organization, between 200 and 250 health care workers are needed for every 80 Ebola patients at a medical center, meaning that more than ten thousand caregivers will be needed soon. When they volunteer to leave their homes and serve, they deserve support and training to protect themselves from the disease while they treat victims. Health-care workers also need logistics support to transfer the raw materials necessary to build medical centers throughout the affected area as well as sufficient supplies of protective gear, including latex gloves, rubber boots, plastic suits, and masks. They need clean water and food both for themselves and for their patients. If one of these brave caregivers gets sick, we must quickly evacuate them.
Through the difficult experiences of combat, those of us in the military have learned the importance of building a network of support for the men and women on the front lines—those who must show courage in the face of real danger. People are more willing to risk their lives when they know that someone has their back. U.S. military doctrine takes this reality into account, and leaders often describe it as a sacred trust between the American people and those that stand in harm's way. We pledge to give them the tools, training, and supplies they need, and if they get hurt, we will get them out and care for them. We will never leave them behind.
As the global effort to fight Ebola takes shape, perhaps the most important thing we can do to encourage caregivers to travel to West Africa is to build a support network established upon a similar sacred trust, as these heroes fight this terrible disease in our stead.