The Future of American Education: It's Not All About STEM
Education in science, technology, engineering, and math is critical, but the United States needs a balanced approach in building the workforce of the future.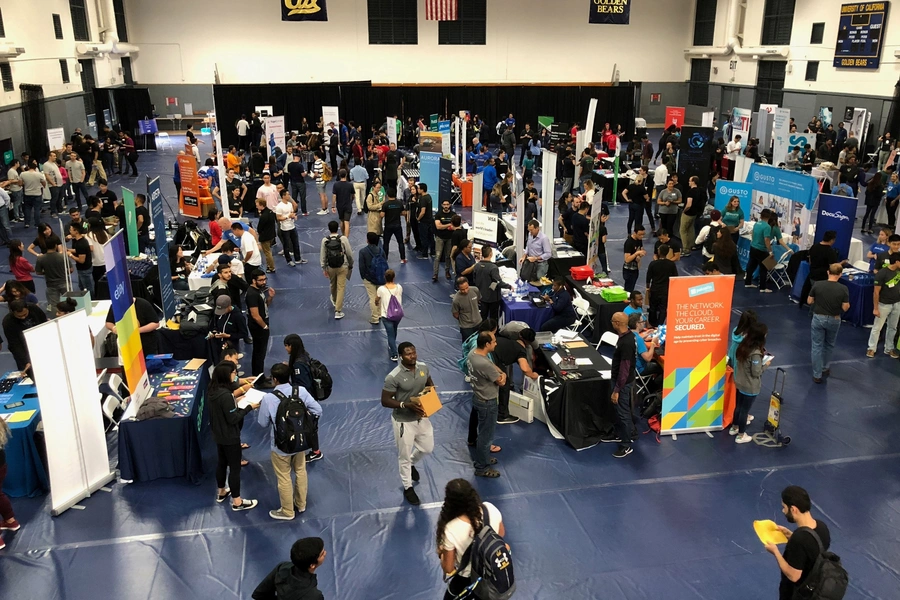 Over the last several decades, the drumbeat for high-tech talent has been loud and clear. With the speedy development of technology and automation, that demand signal—and resultant talent gap—will continue to grow. Academic institutions across the nation have accordingly increased their offerings of science, technology, engineering, and mathematics (STEM) courses and granted an extraordinary increase in STEM-related degrees. While this shift is undeniably necessary to meet the demands of the fourth industrial revolution, it comes with a steady decline in arts and humanities programs across U.S. colleges and universities, and tangentially, a lack of civics and history education in grades K–12.
The No Child Left Behind Act of 2001 promoted civic education to "foster civic competence and responsibility." But today there is no national requirement to teach civics in U.S. high schools. Only nine states and the District of Columbia require one year of U.S. government or civics, while thirty states require a half year and the other eleven have no civics requirement whatsoever. Decades of funding cuts at the federal and state levels are showing up in low advanced placement (AP) U.S. government exam scores across the nation. In fact, scores in this exam are lower than the average AP score of all but three of the numerous AP exams offered by schools. The State of Civics Education, a 2018 report published by The Center for American Progress, notes that the federal government invests a mere 5 cents per K–12 student for civics education, compared to $54 per student for STEM education.
To no surprise, the boom of investment in STEM-related degree programs at the collegiate level has skyrocketed in recent decades. Since President Barack Obama's call to action for more STEM education in 2009, U.S. collegiate institutions have responded with increased curricula in STEM areas of study. As STEM degrees continue to rise at both the undergraduate and graduate levels, degrees in arts and humanities are declining at an alarming rate. Between 2009 and 2015, the number of STEM majors in bachelor's, master's, and doctorate programs grew by 43 percent, while humanities majors declined by 0.4 percent. Today, students continue to lean toward STEM degrees that ultimately offer higher salaries but also more job opportunities after graduation. Data from a 2019 National Science Board report, The STEM Labor Force of Today: Scientists, Engineers and Skilled Technical Workers, shows that STEM workers with a bachelor's degree or higher have a median salary that is 47 percent greater than that of a non-STEM worker who also holds a bachelor's degree or higher. Given that reality coupled with economic uncertainty, who can blame students for focusing on those programs?
In a conversation I had recently with several students in computer science, biological science, and engineering programs, it was clear that they never thought to study anything other than a STEM field. Some mentioned family influence in their decision, but others stated it was simply the only field in which they'd ever been interested. The p theme of "endless opportunities" rang clear in the discussion. When asked about their interest in politics, foreign policy, and their own civic duties, the silence was deafening. Even the recent Russian invasion of Ukraine didn't interest them in understanding how, or if, the United States should engage. This group of diverse freshmen, two of whom were second-generation Americans and first-generation college students, didn't think twice about their lack of interest.
The demand for technical talent across the United States will continue to grow exponentially. Yet the need for arts and humanities talent remains significant, particularly given instabilities in the global order, economic uncertainties, and the possibility of another global pandemic. But it should not be a zero-sum game: students who have technical degrees should also understand world politics and history, speak a foreign language (or two), desire to be a globally minded individual, and care about more than a six-figure salary after graduation. The United States should build a talent pool that, for example, has the technical aptitude to defend against a cyberattack while also understanding how the instruments of national power can mitigate a larger national security threat.
Academic institutions play a significant role in this dilemma. STEM degree programs shouldn't exclude the core skills found in humanities degree programs. Students should have the freedom and encouragement to explore, without consequence or cost, other classes that allow growth beyond the myopic view of a specific technical curriculum as narrowly defined in graduation requirements. This concept not only allows for an opening of the learning aperture for students, but also promotes expanded perspectives and opportunities after graduation, both in and out of the workplace.
The Intelligence Community (IC) is certainly thinking about those questions and working on how to market itself to the best talent. Finding applicants who can lend their skills to more than one area of the mission is the tagline. The IC is seeking students with a technical degree and foreign language proficiency; computer coders who are also able to tell a larger story to a wide range of consumers. It has become about building a workforce that's well-rounded, agile, and continuously striving to grow and find ways to contribute to the broader mission. With the private sector going after those same people, competition is fierce.
There is no denying that the technical talent gap across the United States will continue to grow. The pace of automation and the growing need for technical talent permeates both the public and private sectors. At the same time, finding new ways to interest students in government, civics, and geopolitics early in their academic lives is crucial. If a call to action was ever needed, it is now. Recent statistics show only one in four U.S. citizens can pass the citizenship test required of those becoming new Americans, and only 26 percent of Americans can name the three branches of government. Given that gloomy data, the outlook for the next generation—one that will live in an even more globalized and challenging world—is bleak.
To be clear, this dilemma isn't just the government's problem; every American owns a piece of it, and every American can help build the solutions. But if the United States doesn't work to build a sustainable, technically competent workforce that also understands the world and the United States' leadership role in it, its national security will certainly pay the price.