Global Conflict This Week: Civilian Casualties Mount in Afghanistan
Developments in conflicts across the world that you might have missed this week.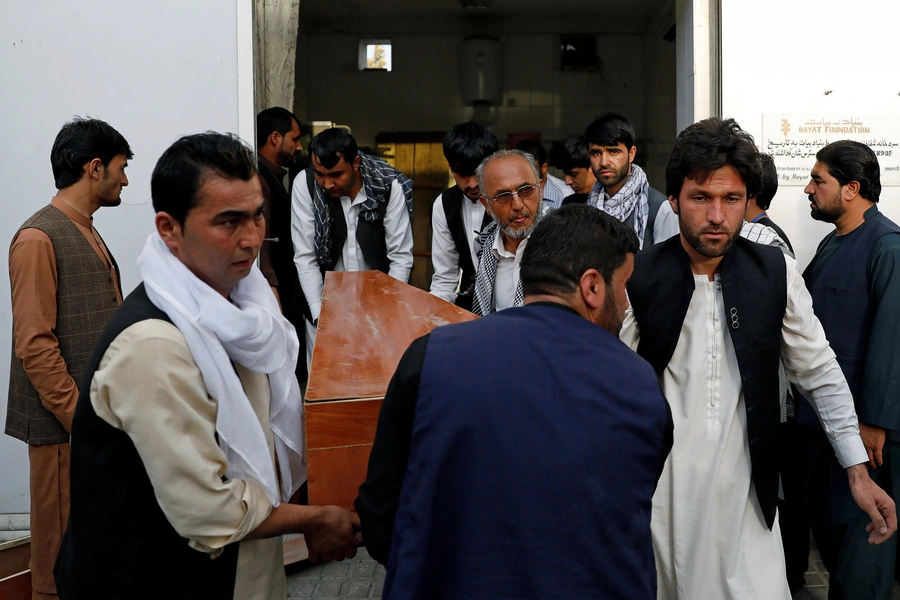 Welcome to "Global Conflict This Week," a series that highlights developments in conflicts across the world that you might have missed this week. Stay up to date on these conflicts and others with the online interactive, the Global Conflict Tracker, from the Center for Preventive Action (CPA).
Record Number of Civilian Deaths in Afghanistan This Year
On Sunday, a new UN report revealed that nearly 1,700 civilians were killed during the first half of 2018, the highest death toll in ten years of record-keeping. More than half of the deaths were attributed to attacks by the Islamic State.
This week, casualties continued to mount. A suicide bombing on Sunday killed at least seven people in Kabul, and police shot another suspected suicide bomber in the city the next day. Another bombing at a meeting between village elders and Taliban officials in northern Afghanistan killed twenty people, and at least fourteen people, including women and children, were reportedly killed during joint U.S.-Afghan air strikes in northern Kunduz Province.
CFR's Meighan Stone interviewed Afghan Ambassador to the United States Hamdullah Mohib on the impact women and girls could have on the peace process in Afghanistan. More on the war in Afghanistan »
Hundreds of Nigerian Soldiers Missing After Boko Haram Attack
Hundreds of Nigerian soldiers went missing following an ambush by Boko Haram on a military base in the northeast's Yobe state last weekend. The attack followed an ambush on a military convoy in neighboring Borno state twenty-four hours before.
Later in the week, eight suspected Boko Haram militants confessed to their involvement in kidnapping more than two hundred schoolgirls in Chibok in 2014, according to police. About a hundred of the girls remain in captivity.
More on Boko Haram in Nigeria »
Thousands Are Evacuated in Syria and Israel Strikes Near Aleppo
An estimated six thousand people were evacuated from rebel-held territory in Syria's northern province of Idlib, the last major opposition stronghold in Syria, to government-controlled areas in neighboring Aleppo. The government is expected to release 1,500 civilians and rebels from state prisons as part of the exchange.
Earlier in the week, an Israeli strike reportedly hit a Syrian military position near Aleppo, causing only "material damage," according to Syrian state media.