Global Conflict This Week: June 15, 2018
Developments in conflicts across the world that you might have missed this week.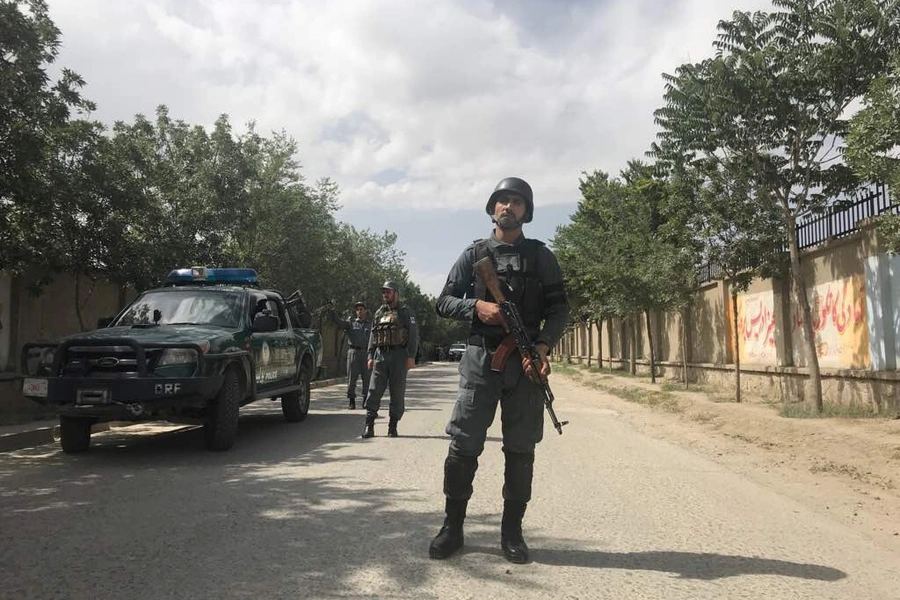 Welcome to "Global Conflict This Week," a series that highlights developments in conflicts across the world that you might have missed this week. Stay up to date on these conflicts and others with the online interactive, the Global Conflict Tracker, from the Center for Preventive Action (CPA).
Attacks Continue in Afghanistan Despite Cease-fire
Dozens of people were killed in Taliban attacks across Afghanistan on June 12, the first day of an Afghan government unilateral cease-fire that suspends offensive operations against the Taliban. At least thirty government forces across six Afghan provinces were reported killed the next day. The Taliban's separate three-day cease-fire began today. In an Eid message, Taliban leader Mullah Haibatullah Akhundzada called for the withdrawal of U.S. and "other occupying forces" from Afghanistan and direct talks to find a peaceful resolution.
CFR's Courtney Cooper argues that even if the cease-fires do not lead to an immediate and sustained reduction in violence, they underscore the importance of confidence-building measures in building peace in Afghanistan. More on the war in Afghanistan »  
South Sudan Talks to Take Place in Addis Ababa
South Sudanese rebel leader Riek Machar accepted an invitation from Ethiopian Prime Minister Abiy Ahmed to attend talks with South Sudanese President Salva Kiir in Addis Ababa next week. The talks will mark the first time Machar and Kiir will meet since a peace deal fell apart in August 2016.
Revisit CPA's report Ending South Sudan's Civil War for a proposal to bring peace to South Sudan. More on the civil war in South Sudan »
Tensions Flare Between India and Pakistan
Indian and Pakistani forces traded fire across the Line of Control on June 13, following the deaths of four Indian paramilitary soldiers according to Indian officials. Pakistan denied initiating the engagement. Separately, a UN report [PDF] on alleged human rights abuses in Kashmir from July 2016 to April 2018 accuses India of using excessive force, estimating that 145 civilians were killed by security forces over that period. India rejected the findings of the report, saying it violated the country's sovereignty.
More on the conflict between India and Pakistan »
The Syrian Military Continues to Bombard Rebels
The Syrian military and allied forces bombarded towns in Syria's southwestern Deraa region, killing at least six people. The attacks on areas inside the so-called de-escalation zone come as the Bashar al-Assad regime reportedly prepares an assault to take back territory bordering Jordan and Israel. The United Nations also called for a probe into suspected Russian strikes in Syria. At least forty-seven civilians, including a first responder, were reportedly killed in an attack last week on the rebel-held Syrian town of Zardana, north of Idlib. Moscow said the reports on the strikes have "nothing to do with reality."
More on the civil war in Syria »
Ministers Gather in Berlin to Discuss the Conflict in Ukraine
Foreign ministers from France, Germany, Russia, and Ukraine met on June 11 for the first time in more than a year. High on the agenda was a discussion of a UN peacekeeping mission to eastern Ukraine.
More on the conflict in Ukraine »