Global Conflict This Week: UN Fact-Finding Mission Releases Myanmar Report
Developments in conflicts across the world that you might have missed this week.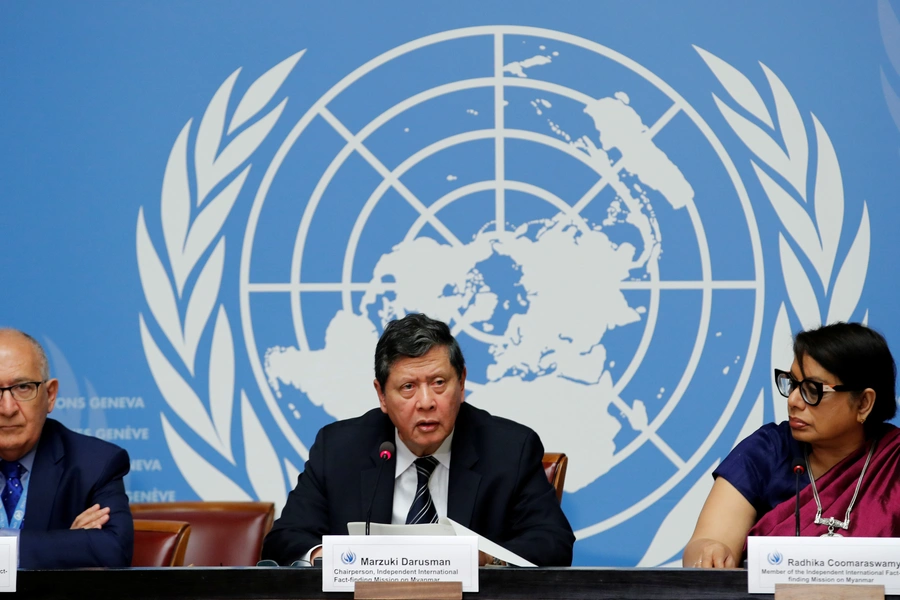 Welcome to "Global Conflict This Week," a series that highlights developments in conflicts across the world that you might have missed this week. Stay up to date on these conflicts and others with the online interactive, the Global Conflict Tracker, from the Center for Preventive Action (CPA).
UN Accuses Myanmar Military of "Genocidal Intent"
A UN investigative mission called on Myanmar to prosecute senior military officials for genocide and crimes against humanity over their involvement in a crackdown against the Rohingya ethnic minority. On Wednesday, the Myanmar government rejected the claims and set up its own inquiry panel in response.
Separately, Facebook removed eighteen accounts and dozens of pages linked to Myanmar military officials. The company says the officials used its service "to further inflame ethnic and religious tensions.
More on the Rohingya crisis in Myanmar »
Battle in Syria's Northern Idlib Province Looms
The Syrian regime is reportedly readying for an assault on the last major rebel enclave in northern Idlib. According to Russian media, Russia has deployed more warships to the Mediterranean, the country's largest naval build-up since intervening in Syria in 2015. UN Secretary General Antonio Guterres warned of a potential "humanitarian catastrophe." Staffan de Mistura, UN special envoy to the Syrian conflict, called for the creation of humanitarian corridors to evacuate civilians before an attack on the estimated ten thousand militants in the region.
Separately, Syria and Iran agreed to a military cooperation deal on Monday, following a meeting over the weekend between Iranian and Syrian defense ministers, according to Iranian media.
More on the civil war in Syria »
Civilian Casualties in Yemen Increase Pressure on Warring Parties
The UN-appointed Group of Regional and International Eminent Experts on Yemen concluded their investigation into human rights abuses in Yemen. The report finds that parties to the conflict have likely carried out crimes under international law, that there is "little evidence" that they have sought to minimize harm to civilians, and that the air strikes conducted by the Saudi-led coalition fighting in Yemen are responsible for most civilian casualties. The Saudi-led coalition has rejected the results of the report. U.S. Secretary of Defense James Mattis said continued U.S. military support for nations engaged in war in Yemen will depend on efforts made to avoid civilian casualties.
Michael Dempsey, former acting director of national intelligence, shares his concerns over the implications of U.S. engagement in Yemen. More on the war in Yemen »
Islamic State Claims Attack on Egyptian Police
The self-proclaimed Islamic State claimed responsibility for an attack on an Egyptian police checkpoint that killed or wounded fifteen soldiers in northern Sinai. Separately, Egyptian security forces killed five militants who opened fire in the southern province of Assiut; the militants were reportedly planning to carry out "hostile operations," according to the Egyptian interior ministry.